D & R Group
OPENING TIMES:
MONDAY - SATURDAY 6.30AM - 6PM (TIMES DIFFER ON BANK HOLIDAY MONDAYS).
SUNDAYS 8AM - 4.30PM
WE WOULD LIKE TO EMPHASISE OUR DELIVERY SERVICE (£5.00 FEE) TO LOCAL AREAS. WHEREVER POSSIBLE,
PLEASE USE THIS FACILITY OR MAKE USE OF ORDER AND COLLECT SO YOU CAN SIMPLY DRIVE IN AND WE CAN HAVE YOUR
ORDER READY FOR A TIME SUITABLE FOR YOU. VISIT CONTACT US FOR DETAILS OF HOW TO PLACE ORDERS.
THIS IS SIMPLY TO HELP US TO ADHERE WITH GOVERNMENT GUIDANCE OF SOCIAL DISTANCING, DUE TO THE AMOUNT OF FOOT
TRAFFIC WE HAVE RECEIVED RECENTLY. PLEASE TRY TO KEEP 2M DISTANCE FROM OTHERS WHILST SHOPPING WITH US.
THANK YOU IN ADVANCE.
Click images/links on the left to visit our shops for items that we sell to better facilitate ordering for delivery or collection









LIGHT UP THE LAKE
"Dear Andy & Dave,
We are writing to thank you for donating a firework for the finale of our Light up the Lake event at Pugneys on Saturday 6th June and to Dave for attending the event to set it off for us.
We are pleased to report that the night was a huge success a, raising over £17,000 for the patients and families of Wakefield Hospice. We floated a total of 1,440 candles on the lake,
which looked spectacular in the dark and the firework gave the event a wonderful ending, allowing us to truly light up the lake in celebration of our 25th anniversary.
Each year Wakefield Hospice needs to raise over £3 million in order to continue to offer our services free of charge to those who need it.
Our fundraising initiatives are an integral part of fundraising and we can only raise such significant funds thanks to the wonderful support we receive from people like you.
Once again thank you for your donation and arranging this for us.
Kind Regards, Fiona Day
Events Fundraiser"
Images by ZI Photography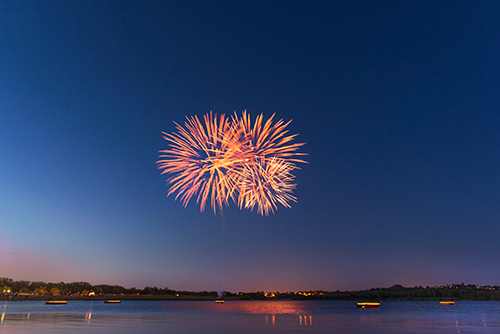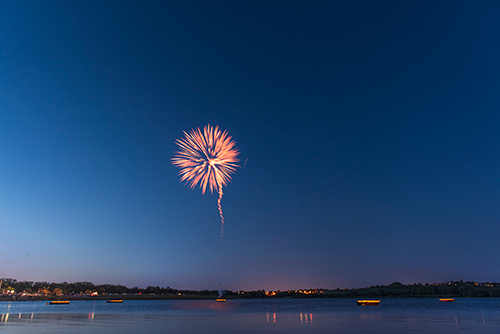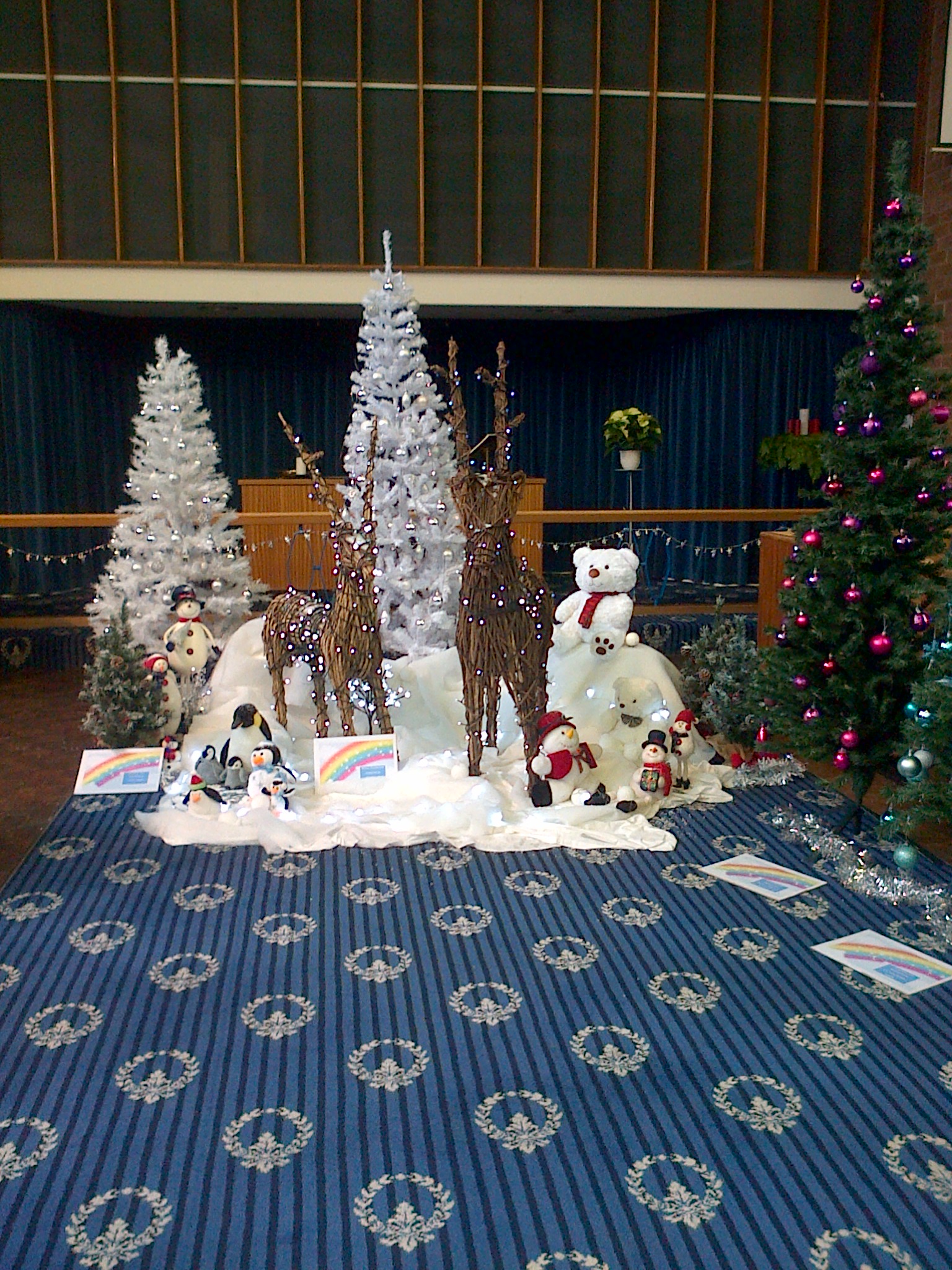 "Dear Andrew,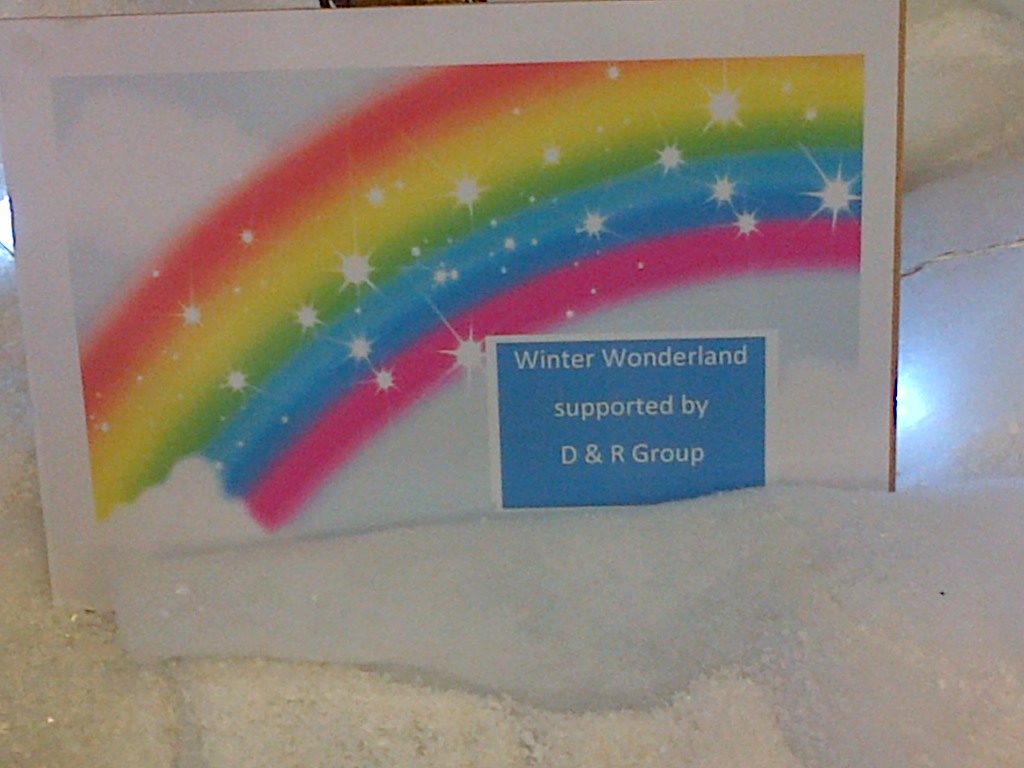 On behalf of the Minister and Congregation of Trinity Methodist Church,
Castleford, we wish to express our sincere thanks for the loan of the two reindeer.
As you can see from the attached photo's they made an excellent
centre piece for our Christmas Fayre.

Thank you very much indeed.
Best Regards
Sandra Brookes"
Hi Andrew

Thank you very much for all the produce you gave us for the Harvest Festival. We raffled it all at the Harvest Supper on the Monday evening and raised
388 for Water Aid. Thank you from myself and Arthur and all the PCC.

Regards
Jo

We are the biggest supplier of "ROCK SALT" in Yorkshire.
Our customers include WMDC, North Yorkshire Council, Net Work Rail, and various other high usage customers.
We supply "pure rock salt" without the sand so there is no mess left after melting. The fact that the product is pure Rock Salt also means that you only need ¼ of the salt to remove snow and ice and it works much quicker than normal grit.
The product is supplied in a "bulk" 900 kilo bag on a pallet, delivered by a lorry with a tail lift. It can only be moved on a hard surface.
We are experiencing huge demand for this product and expect it to be "impossible" to get during the winter period.
To ensure you can keep paths and routes clear from snow and ice make sure you have stock now.
PURE ROCK SALT (no sand no mess) £150.00 PER 900 KILO BAG (plus vat)
PURE WHITE – de icing salt £5.00 PER 25 KILO BAG (plus vat)
MIXED SALT & SAND £4.00 EACH (plus vat)
Please order via e mail Andrew.robinson@dandrgroup.co.uk
Or fax 01977 514763
Or call 01977 559883
Asking for Neil/Andrew and quoting SALT 2016………