Produce
FRESH PRODUCE DAILY!!!
PRICES ARE SUBJECT TO CHANGE AND AVAILABILITY IS NOT ALWAYS GUARANTEED



PLEASE MAKE USE OF OUR LOCAL DELIVERY SERVICE FROM MONDAY - SATURDAY
DELIVERY CHARGE: £5.00 (PRICE MAY DIFFER FOR OTHER LOCATIONS)

ALTERNATIVELY, PLACE AN ORDER WITH US TO COLLECT AT A PRE-ARRANGED TIME
CALL OUR OFFICE: 01977 559883 or
EMAIL: andrew.robinson@dandrgroup.co.uk
THANK YOU FOR YOUR CUSTOM!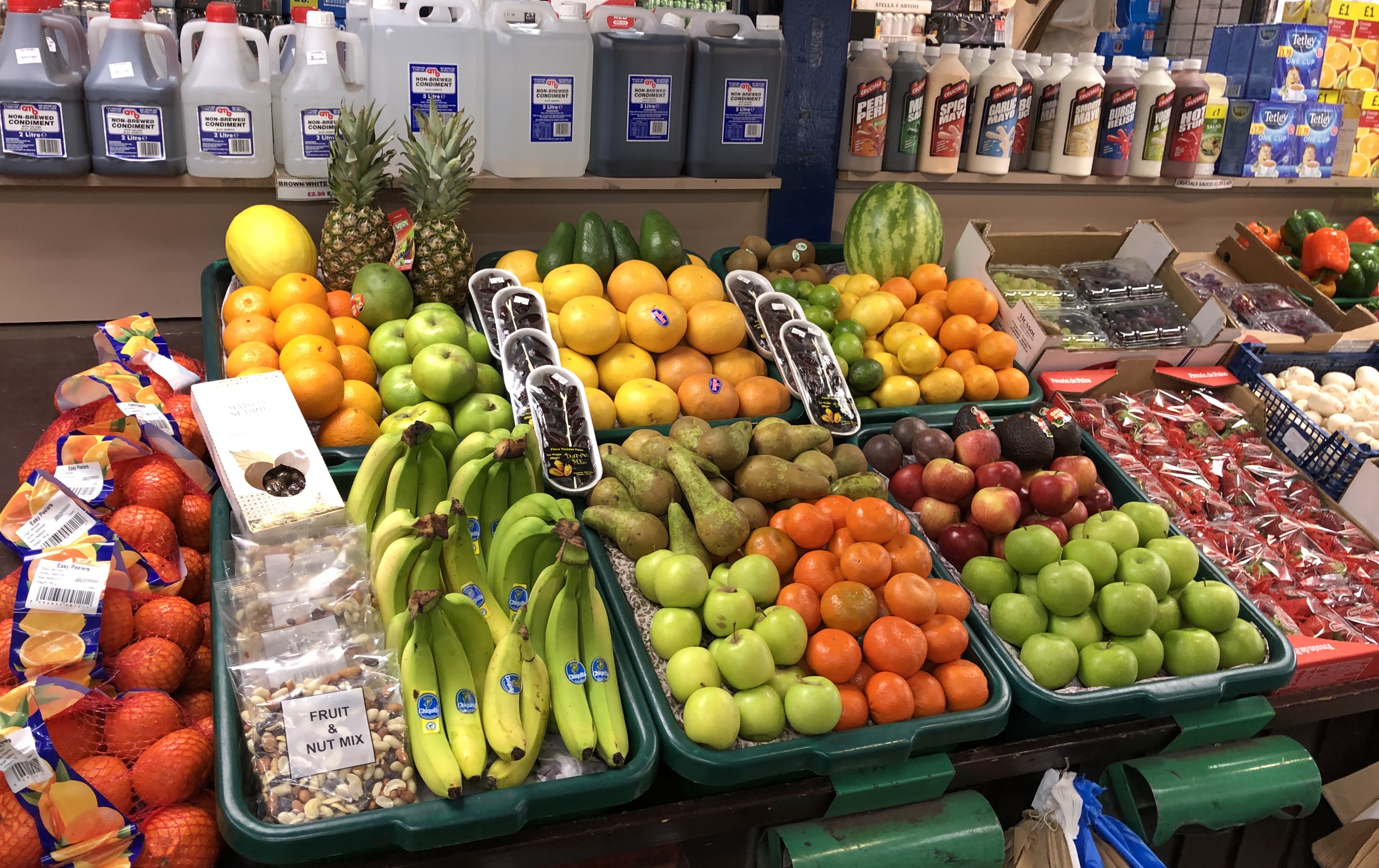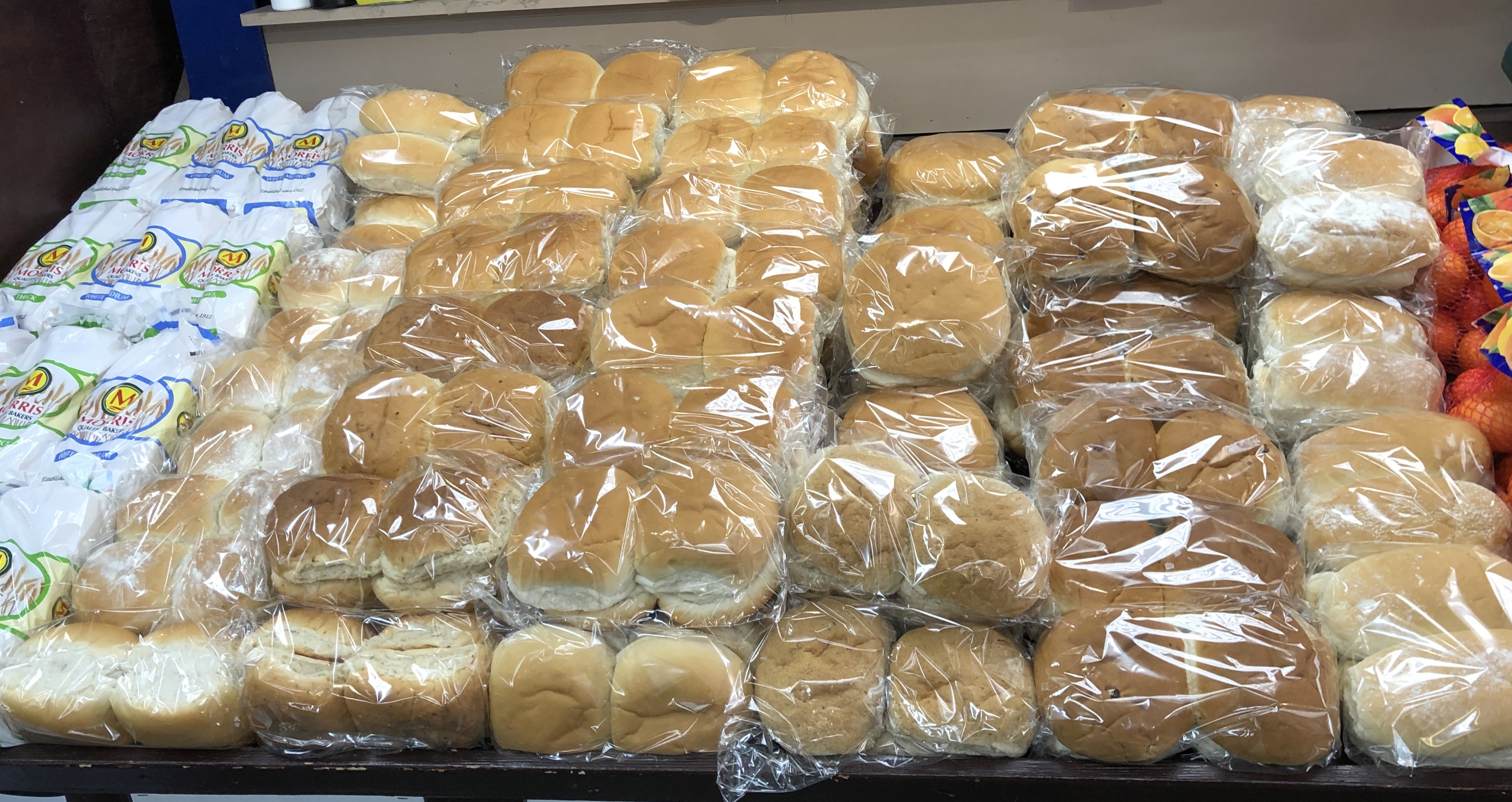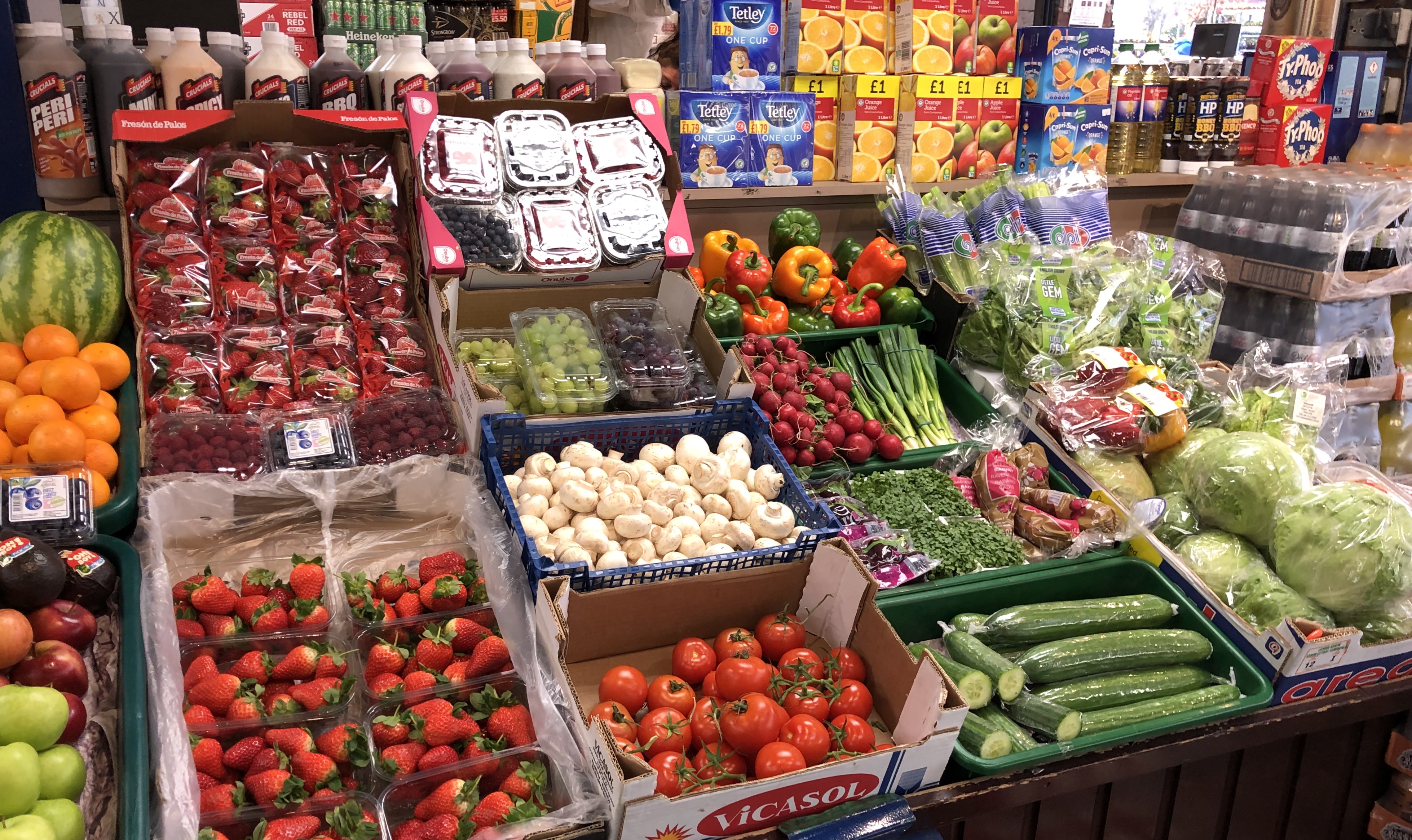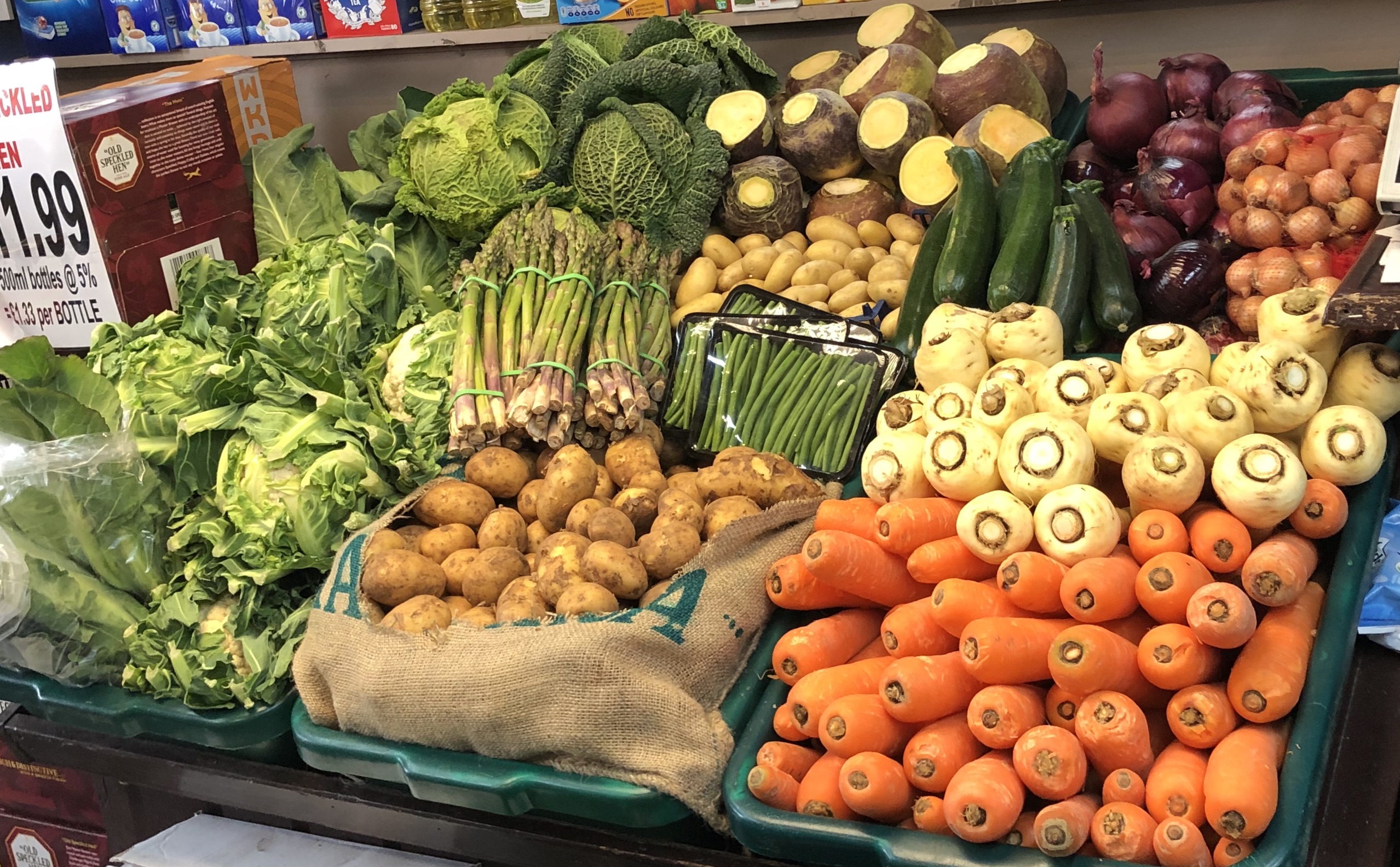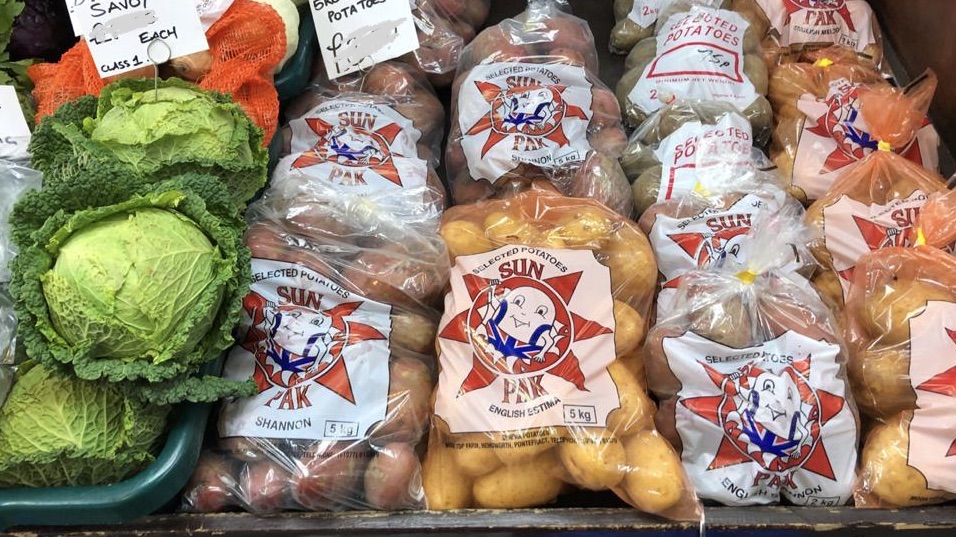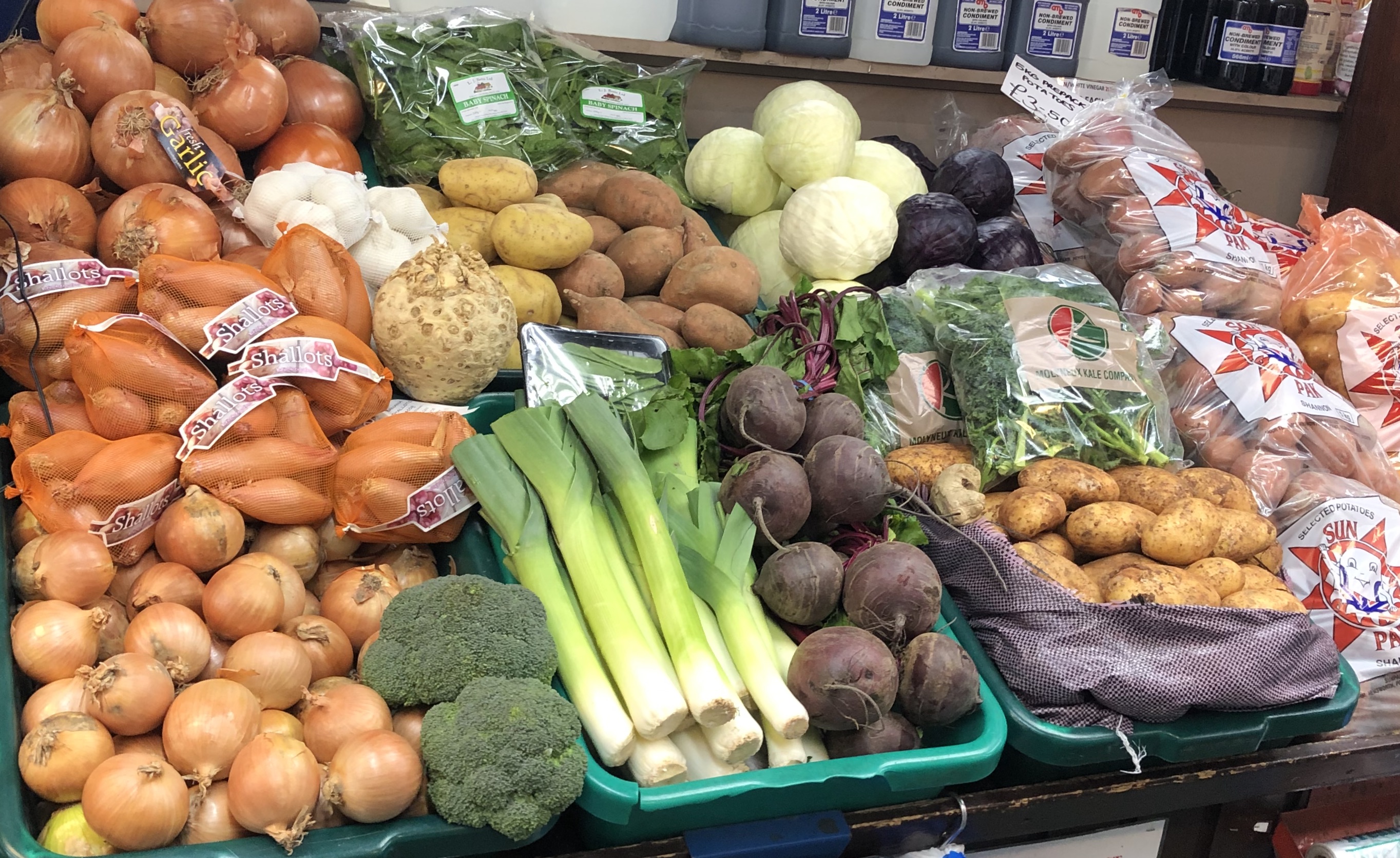 PLEASE NOTE: PRICES HAVE NOT BEEN INCLUDED DUE TO THE CONSTANT FLUCTUATION IN THE MARKET. FOR UPDATED PRICES ON
ANY ITEMS YOU ARE INTERESTED IN, PLEASE CALL OUR OFFICE ON 01977 559883 AND WE WILL DO OUR BEST TO HELP YOU.


FRESH FRUIT AND VEGETABLES INCLUDES ITEMS SUCH AS:
| | | |
| --- | --- | --- |
| ASPARAGUS | APPLES (ASSORTED VARIETIES) | BEETROOT (PACKET) |
| BABY CORN | AVOCADO | CELERY |
| BEETROOT (BUNCHED) | BANANAS | CHERRY TOMATOES |
| BROCCOLI | BLUEBERRIES | CRESS |
| BUTTERNUT SQUASH | DATES | CUCUMBER |
| CARROTS (LOOSE/BUNCHED) | FRUIT & NUT | ICEBERG LETTUCE |
| CAULIFLOWER | GRAPEFRUIT | MUSHROOMS |
| CABBAGE (ASSORTED VARIETIES) | GRAPES (RED/GREEN) | ONIONS (RED/WHITE/SPANISH) |
| FINE BEANS | KIWI FRUIT | PEPPERS (ASSORTED COLOURS) |
| GARLIC BULBS | LEMONS | RADISH |
| LEEKS | LIMES | SPRING ONIONS |
| MANGETOUT | MANGO | TOMATOES (VINE/SALAD) |
| PARSNIPS | ORANGES (ASSORTED VARIETIES) | HERBS (ASSORTED) |
| POTATOES (ASSORTED VARIETIES) | PINEAPPLE | |
| PROUTS | POMEGRANATE | |
| SWEDE | RASPBERRIES | |
| SUGAR SNAP PEA | STRAWBERRIES | |

ANY ITEMS NOT LISTED ON HERE THAT YOU MAY WANT, DO NOT HESITATE TO ASK AS WE MAY HAVE IT IN STOCK FOR YOU

OTHER FRESH PRODUCTS INCLUDE:
APPLE JUICE (1 LITRE CARTONS)
ORANGE JUICE (GLASS BOTTLE, 1 LITRE CARTONS)
SEMI-SKIMMED OR WHOLE MILK MILK (1 PINT, 1 LITRE, 2 LITRE, GLASS BOTTLE)
SKIMMED MILK (1 LITRE)
LOAVES OF BREAD (WHITE MEDIUM/THICK SLICED, WHOLEMEAL, 50/50 SLICED, FRESHLY BAKED WHOLE WHITE)
BREAD CAKES BAKED FRESH DAILY - PACKS OF 4 (WHITE, BROWN, TEACAKES)
EGGS (FREE RANGE LARGE (1/2 DOZEN), MEDIUM (1/2 DOZEN), TRAYS (2 & 1/2 DOZEN))
YOGHURTS (STRAWBERRY, RASPBERRY, CHERRY, APRICOT & MANGO)
BUTTER (SALTED/UNSALTED, ASSORTED BRANDS - ASK FOR DETAILS)
MEAT (ASSORTED FRESH MEAT - SEE QUALITY FRESH MEATS FOR MORE INFORMATION)
(ASSORTED COOKED MEAT - SUBJECT TO AVAILABILITY)
SACKS OF POTATOES (WASHED REDS/WHITES, BRUSHED REDS/WHITES)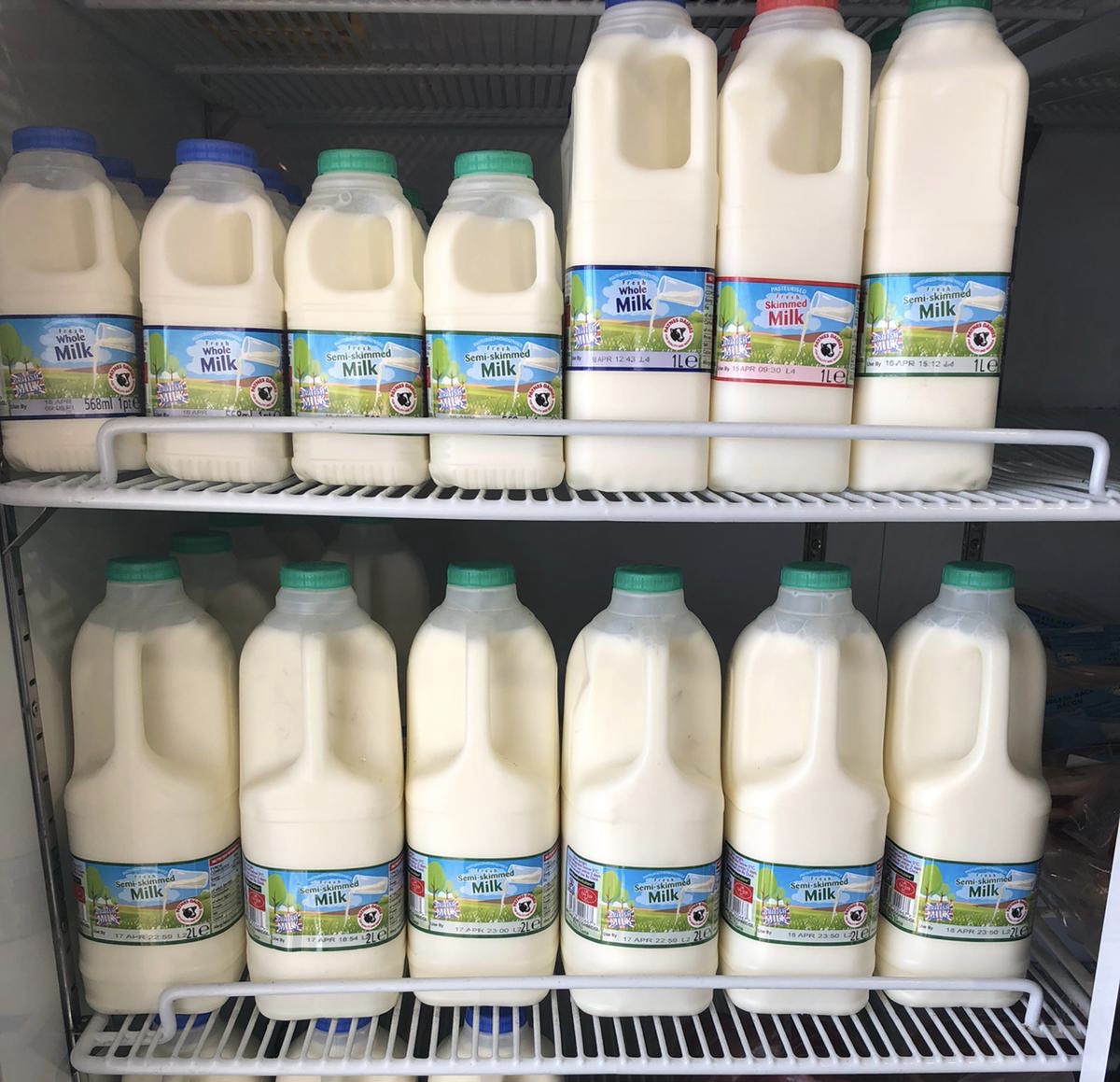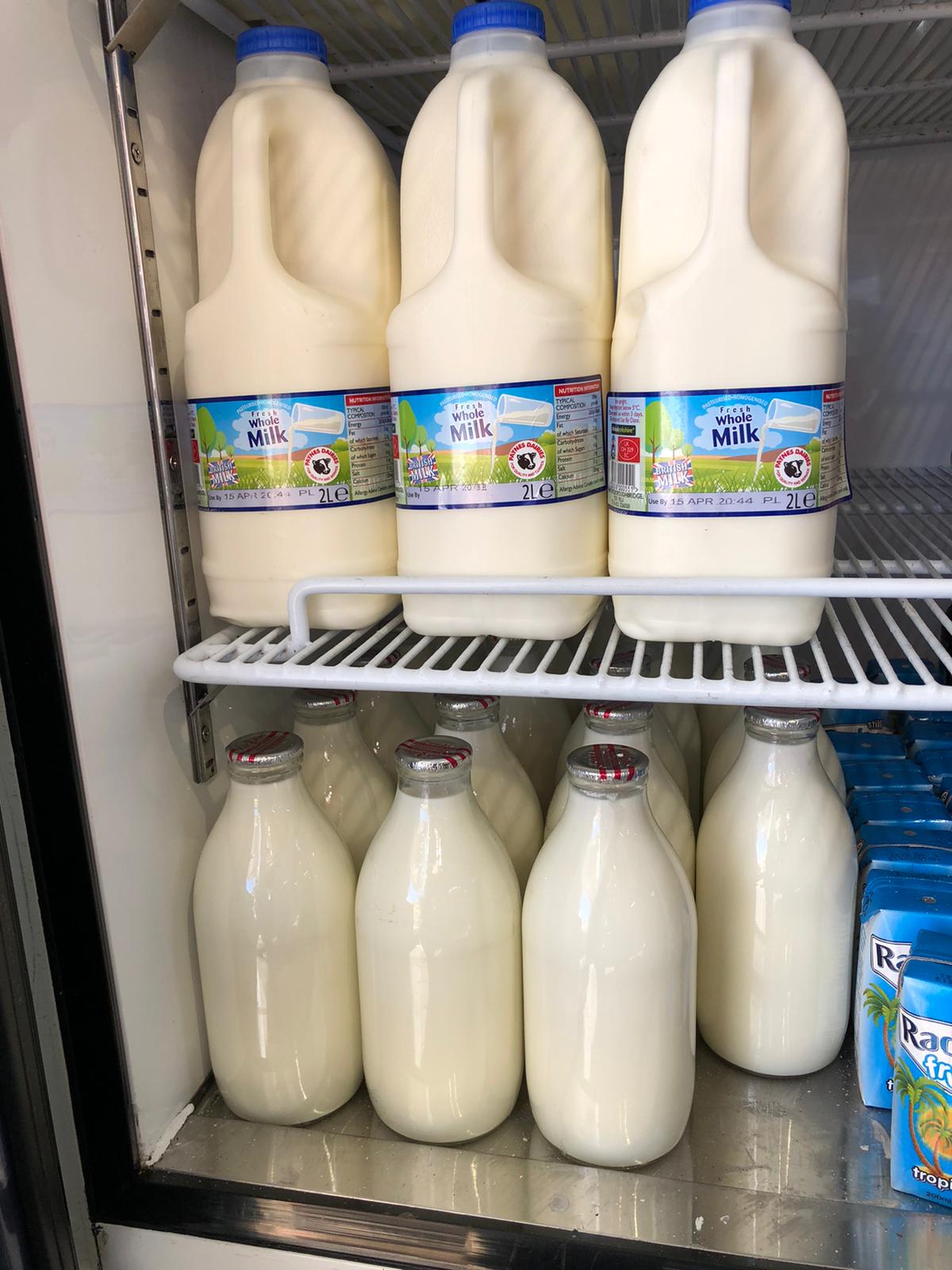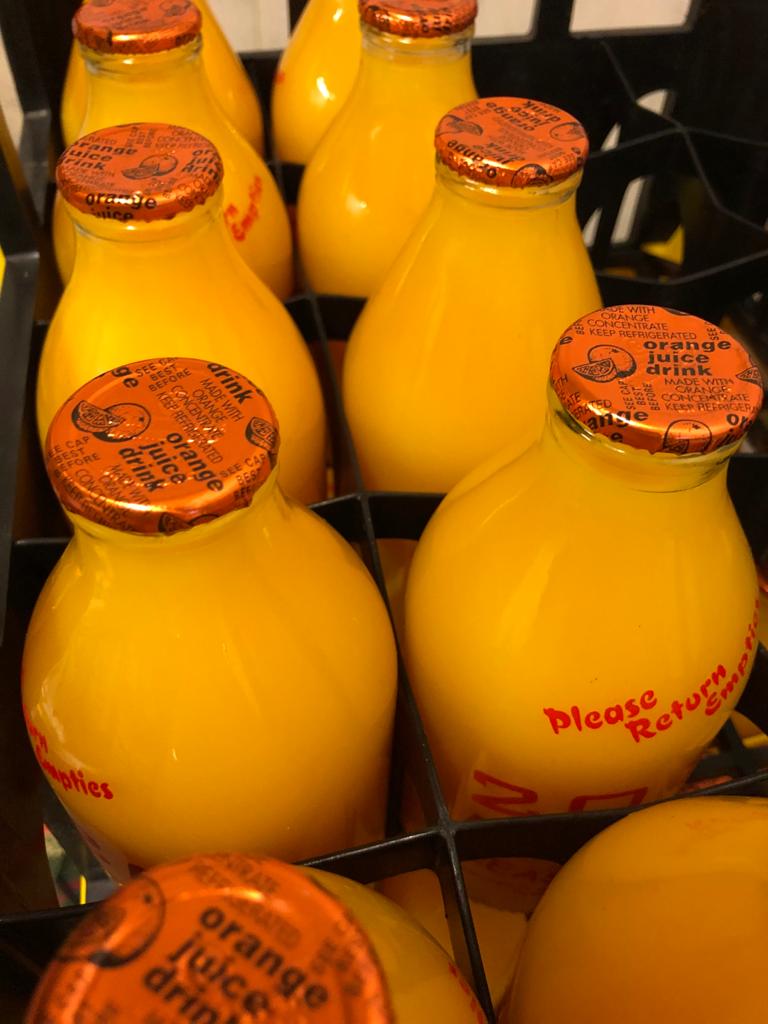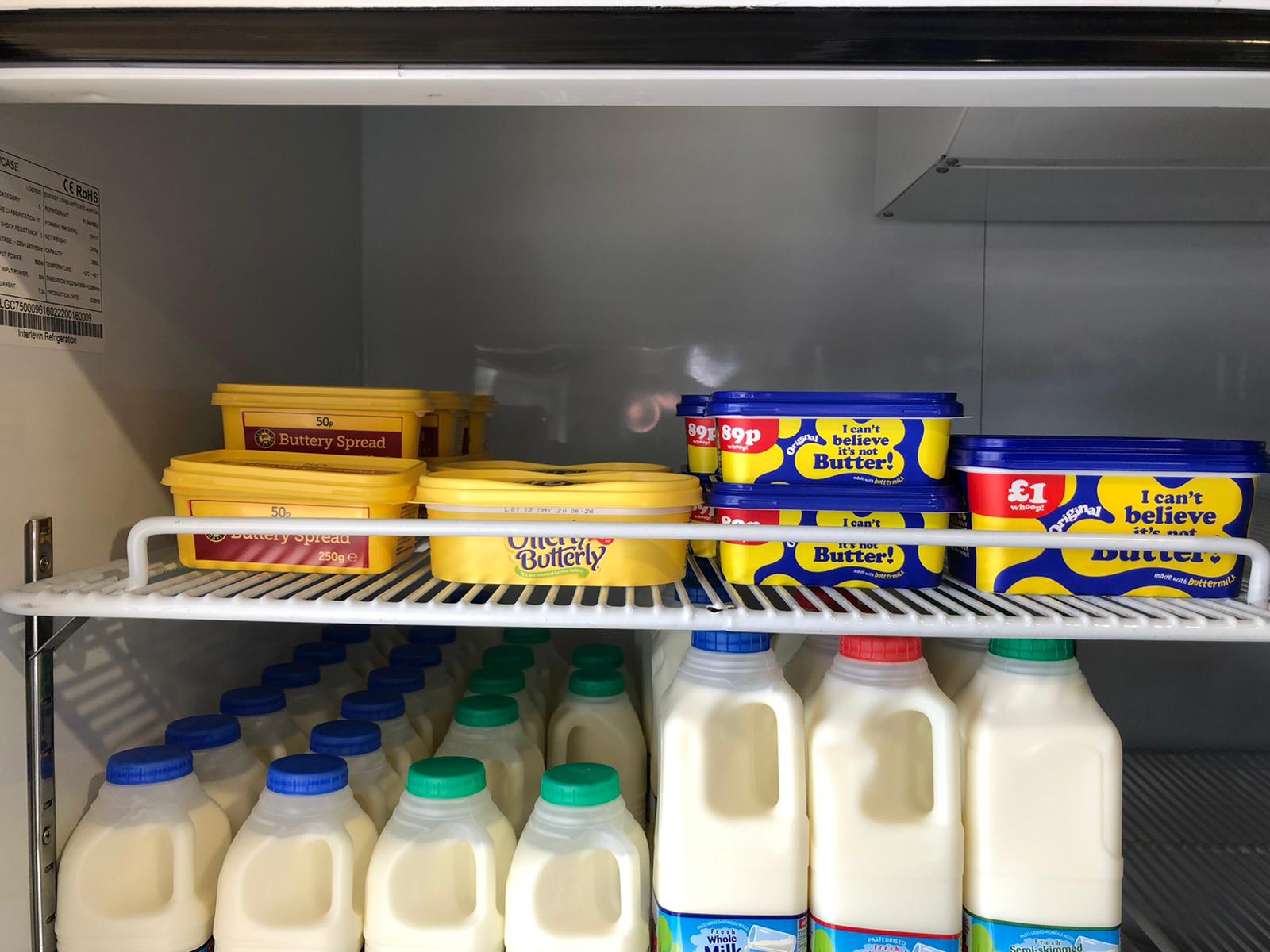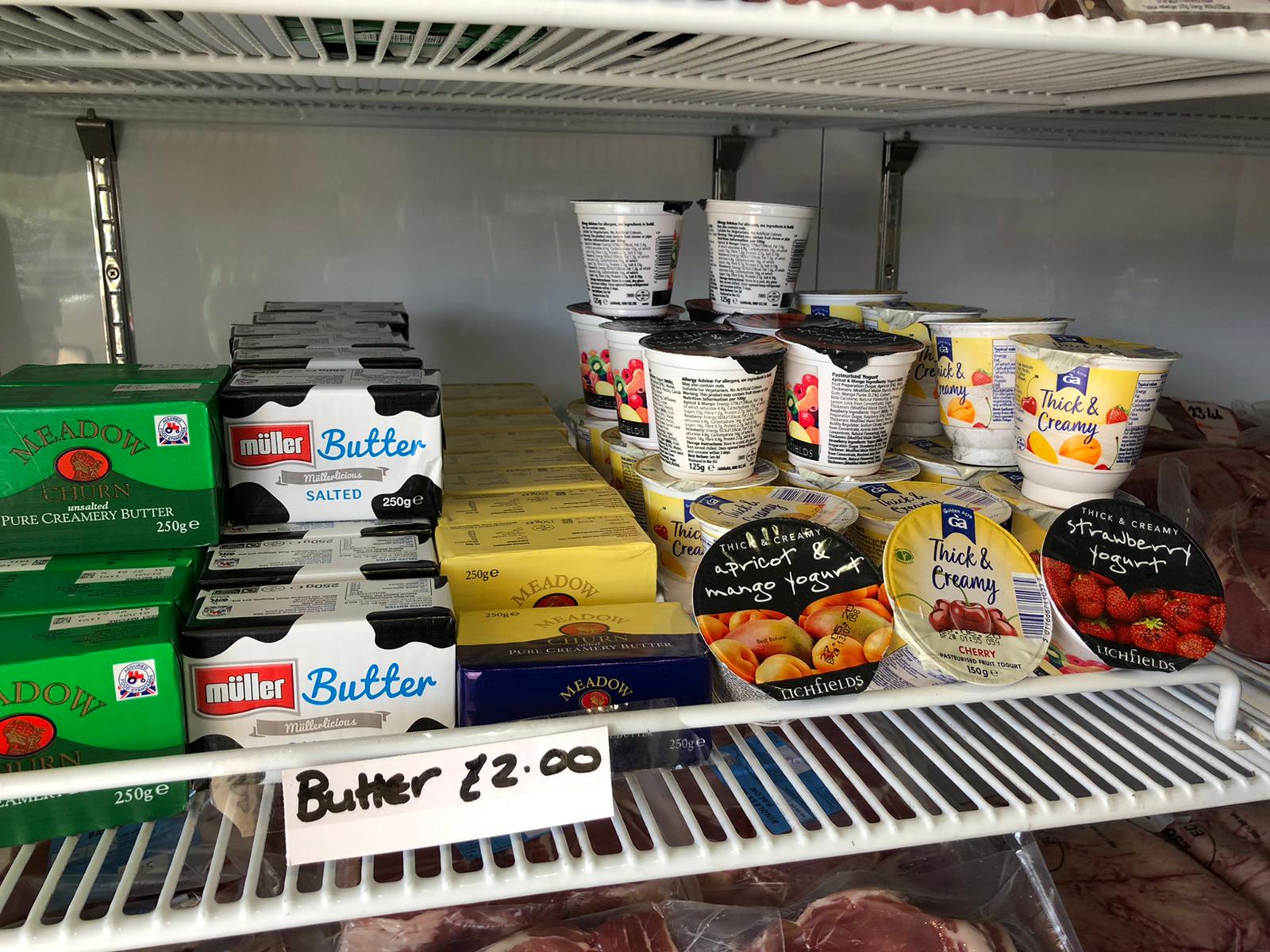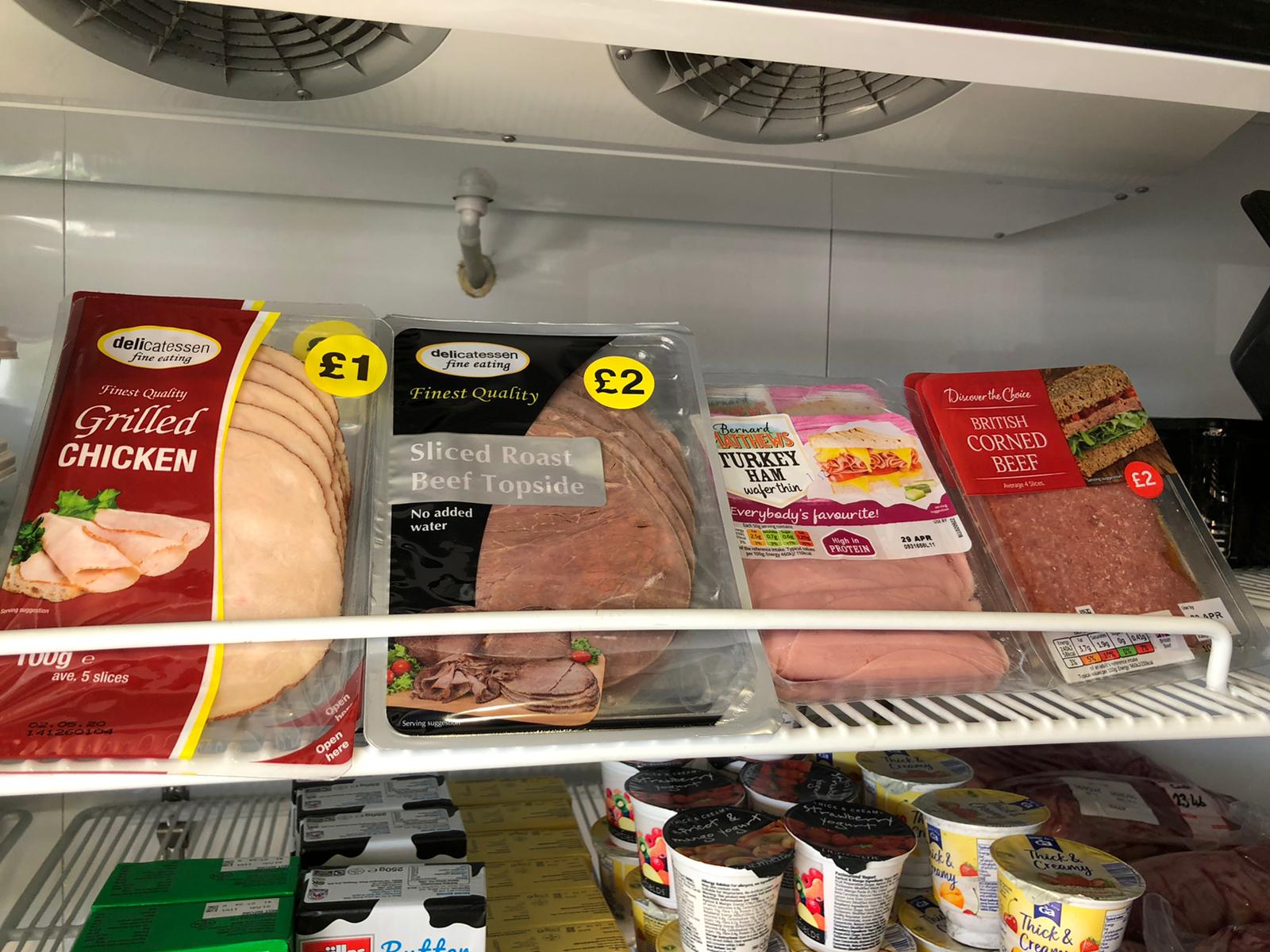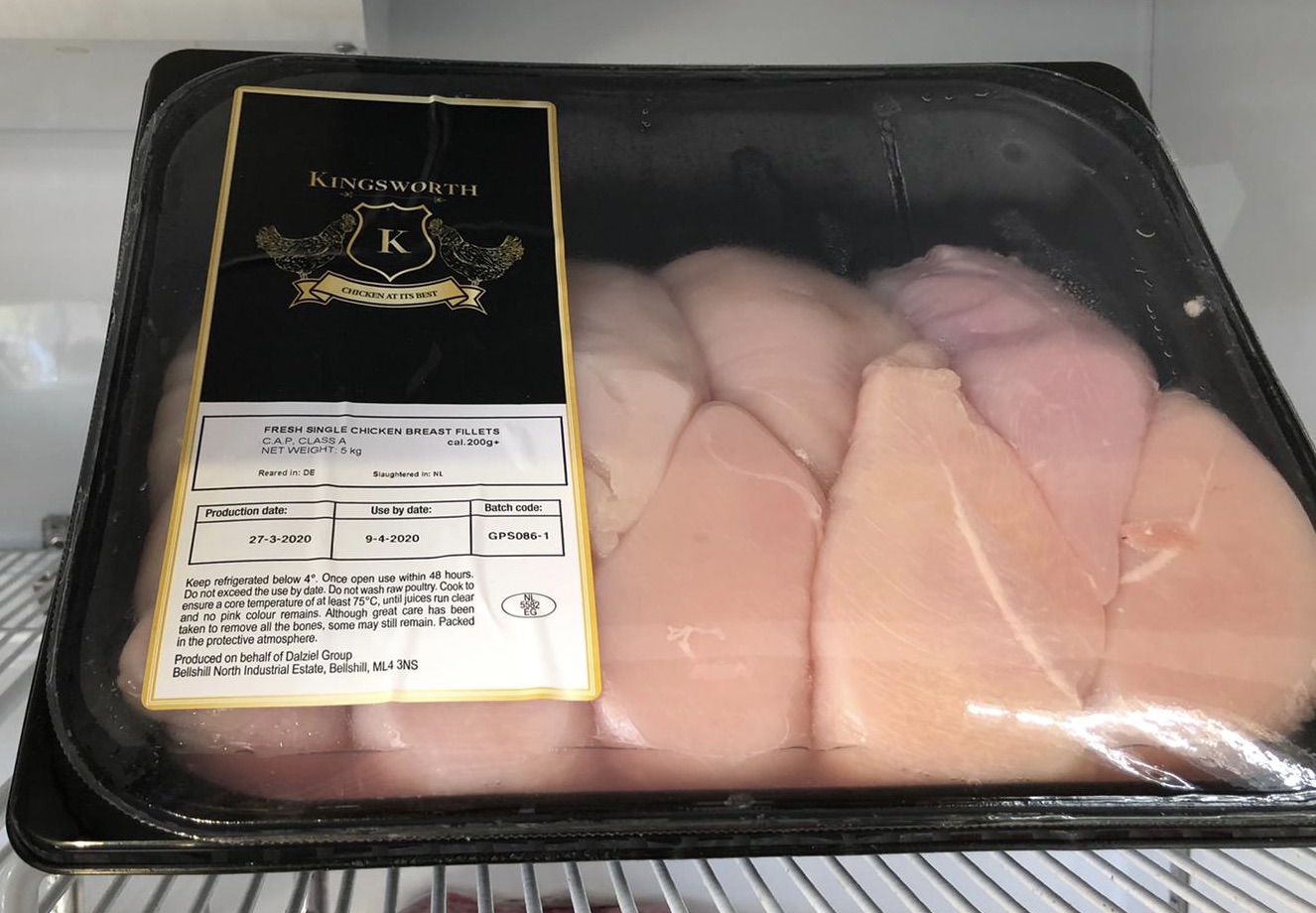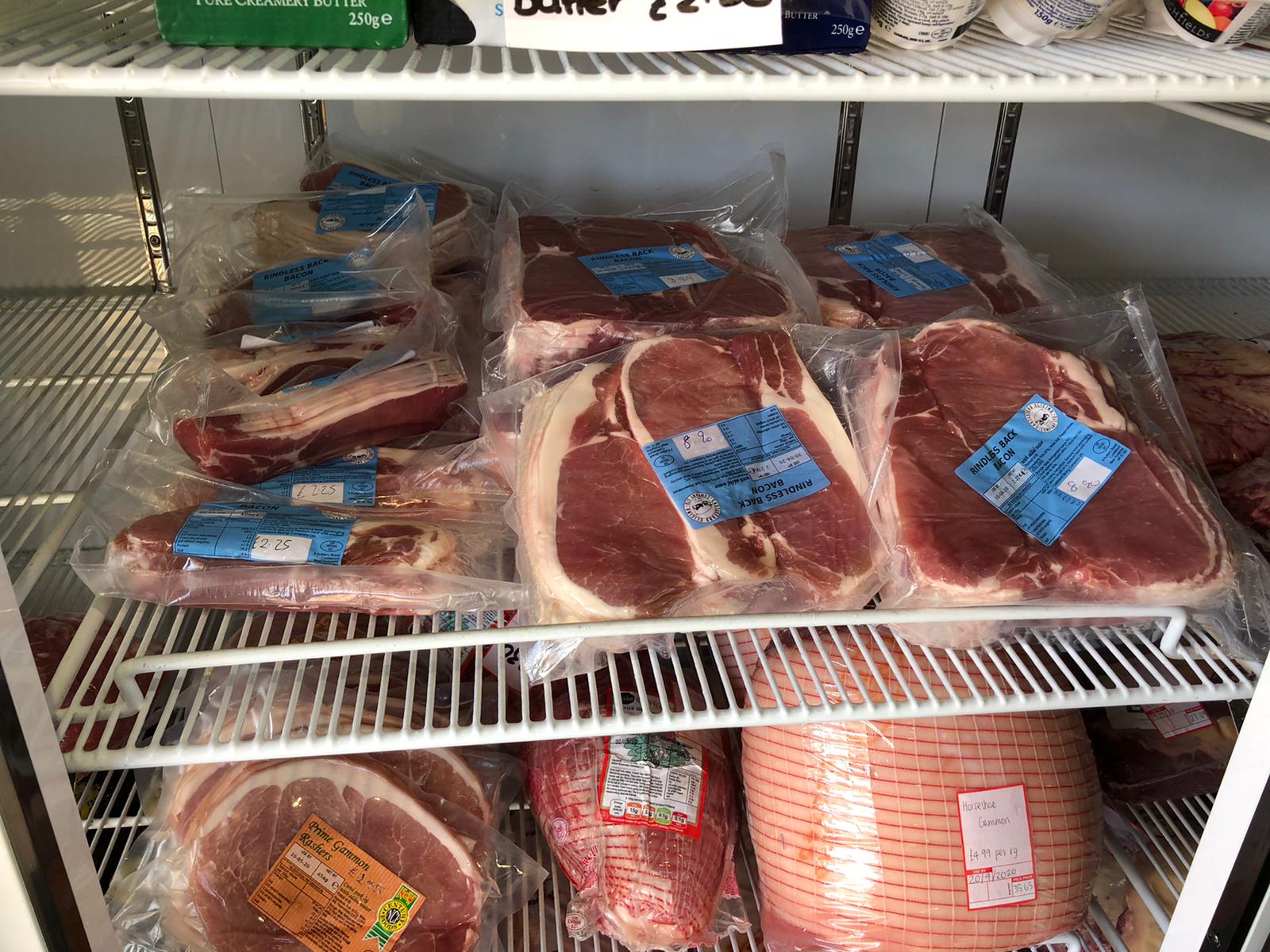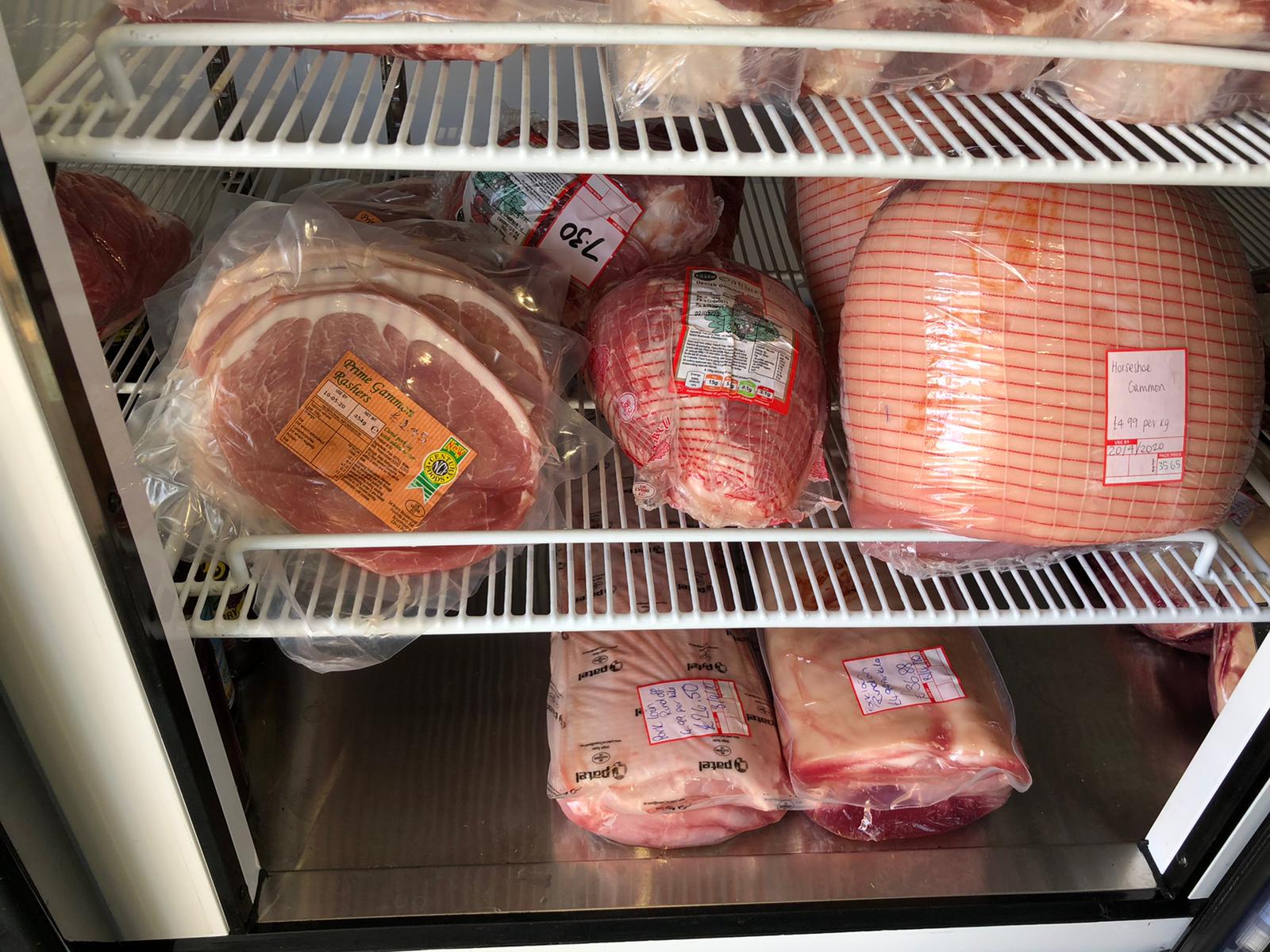 ​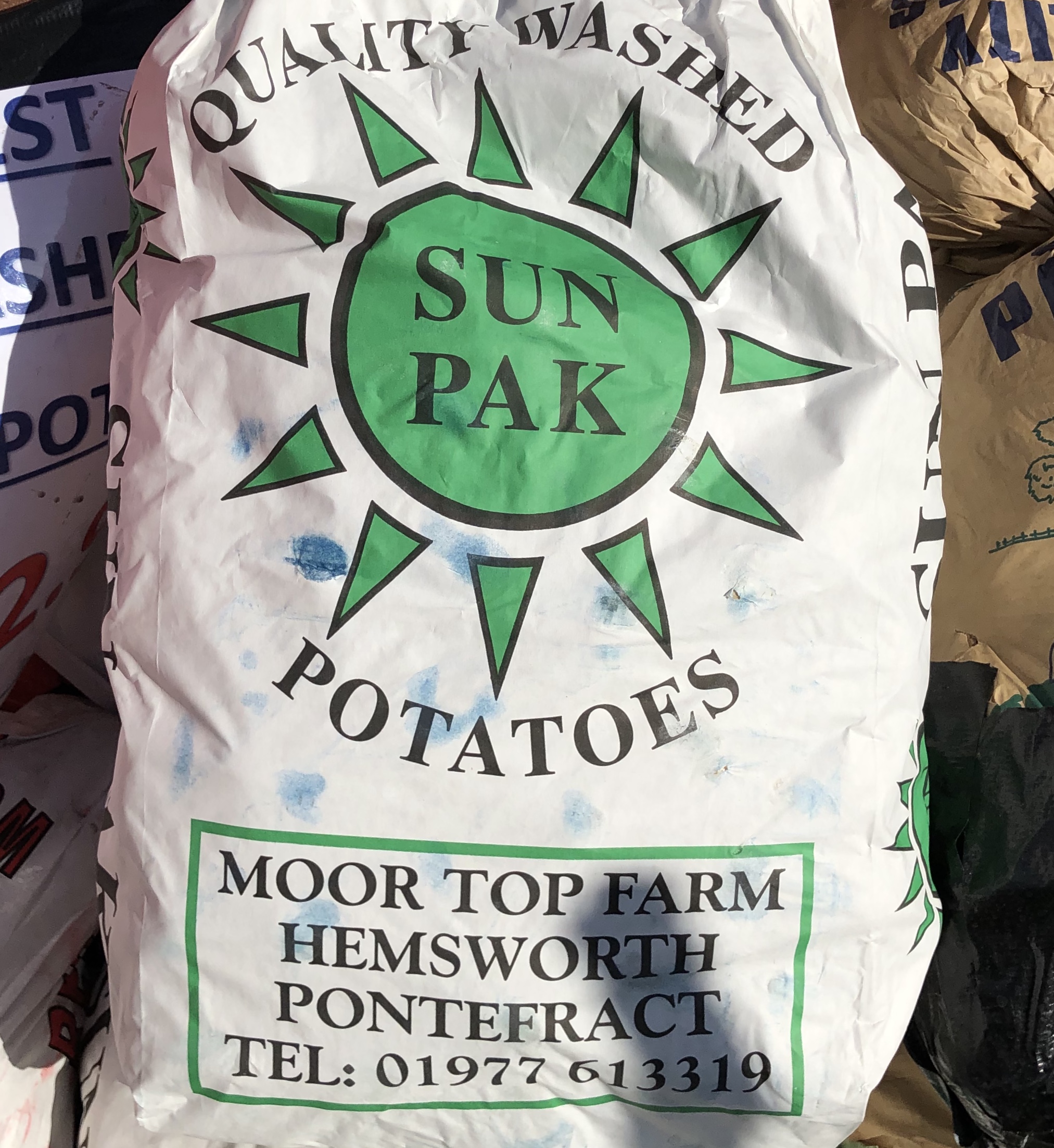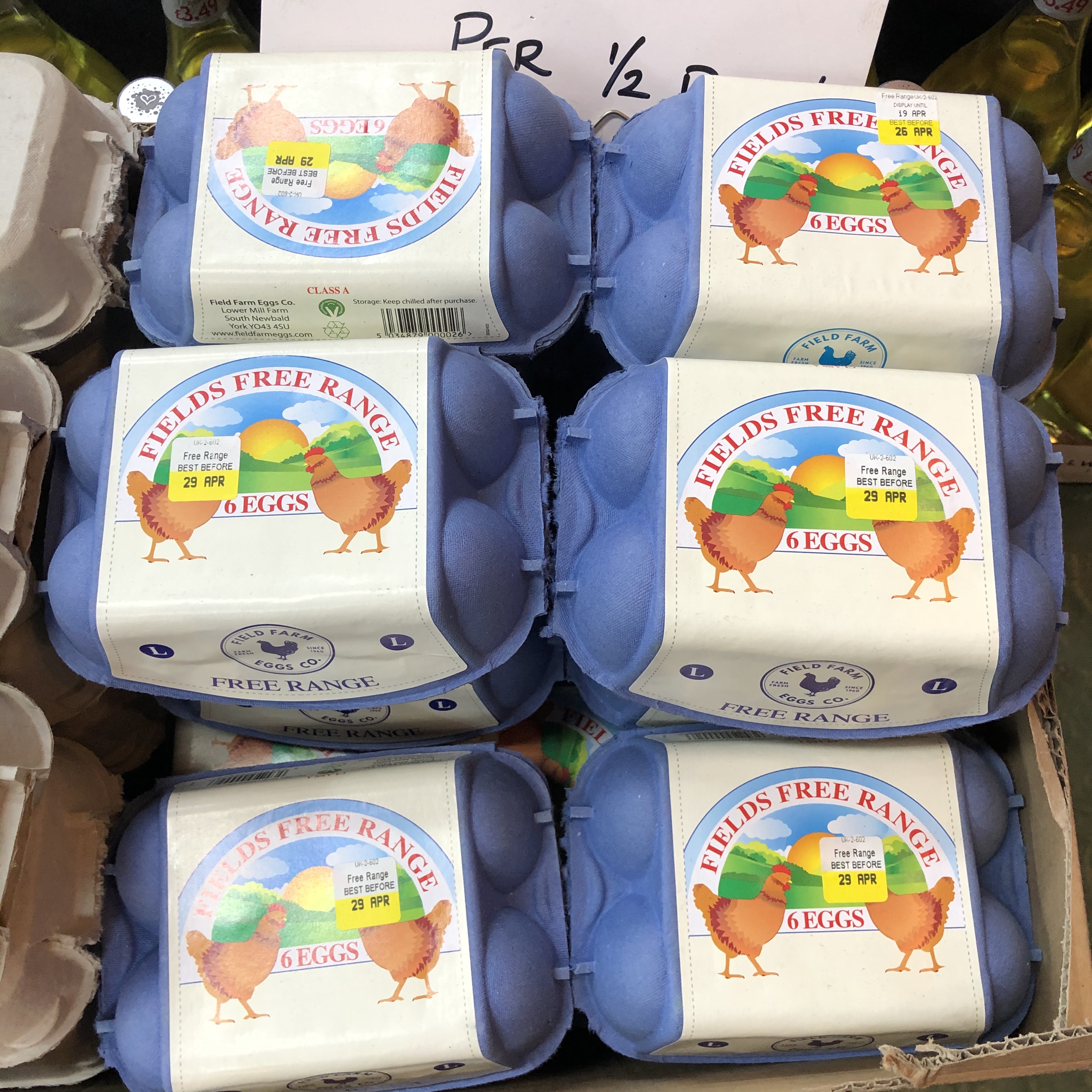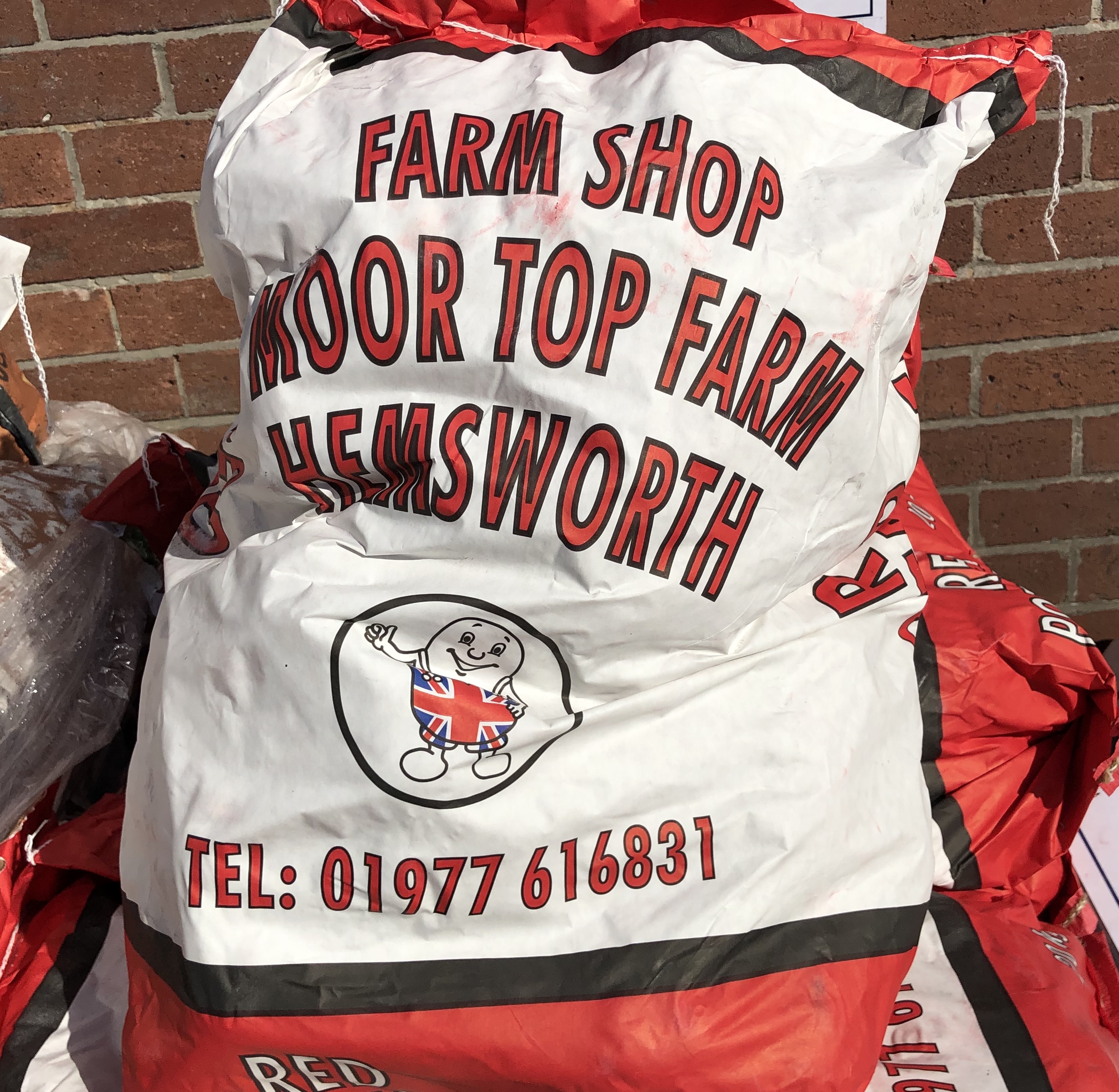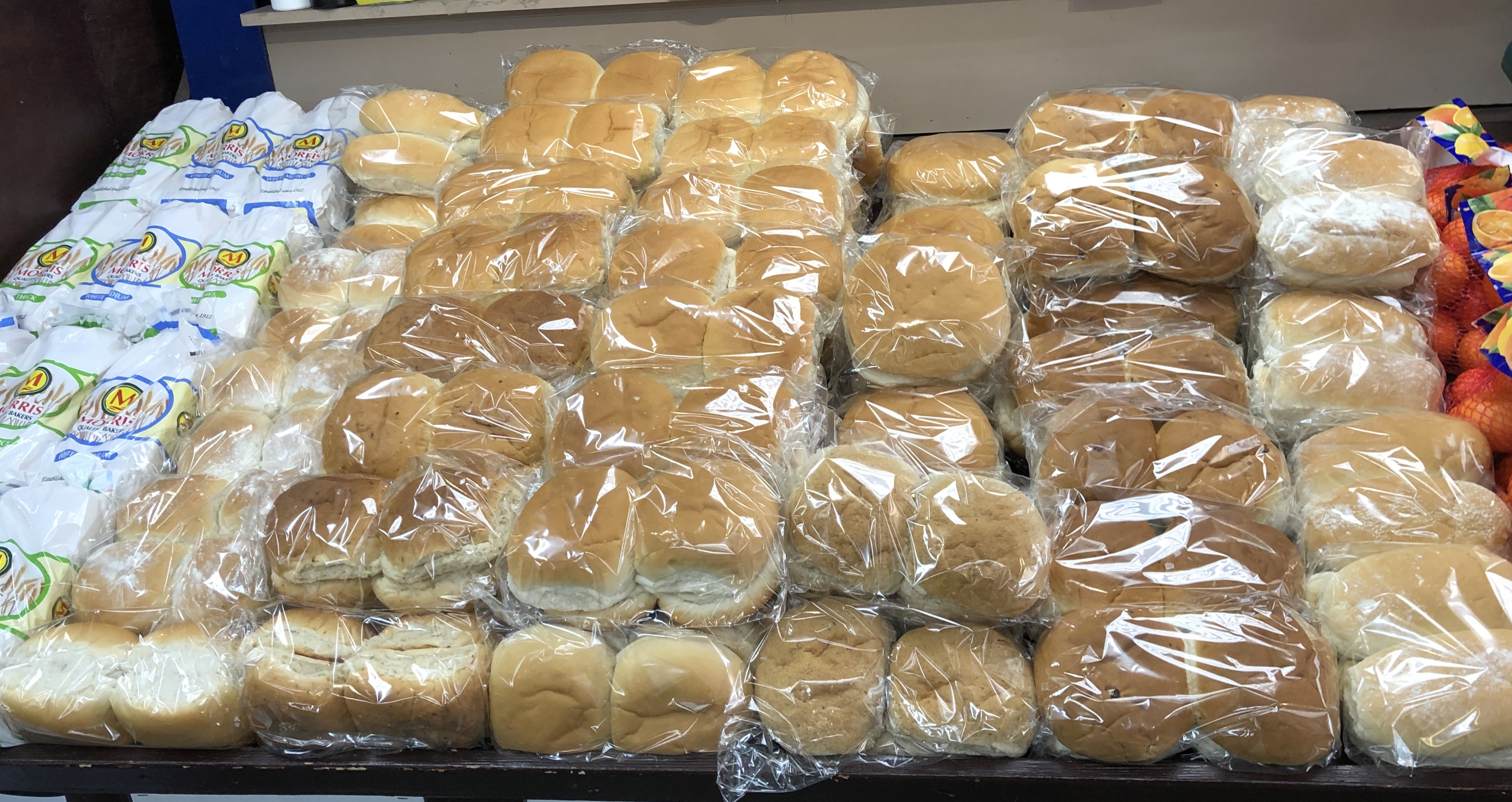 DRY GOODS:
VINEGAR (BROWN/WHITE, 2 LITRE OR 5 LITRE) - FOR PICKLING AND TABLE USE
SAUCES (INCLUDES TOMATO KETCHUP, YOGHURT AND MINT, BURGER RELISH,
SMOOTH MAYO, GARLIC MAYO, MINT SAUCE, BBQ, SALAD CREAM, SOUR CREAM AND CHIVE)
SUNFLOWER OIL/VEGETABLE OIL (1 LITRE)
COFFEE (KENCO SMOOTH)
TEA BAGS (TETLEY 72 BAGS, TY-PHOO 80 BAGS)
LONG LIFE MILK (1 LITRE SEMI-SKIMMED OR WHOLE)
SUGAR (TATE LYLE GRANULATED SUGAR 500G OR 1KG BAGS)
CASTER SUGAR/ICING SUGAR
CEREAL (FROSTIES, CRUNCHY NUT, CORNFLAKES, WEETABIX, CRUNCHY OAT GRANOLA - FRUIT & NUT,
RICE KRISPIES, FRUIT'N FIBRE, WHITE CHOC COCO POPS, KELLOGGS VARIETY PACK)
TINNED GOODS (ASSORTED SOUP, MUSHY PEAS, BAKED BEANS, STEWED STEAK BEEF,
TUNA, TINNED TOMATOES)
PASTA (ASSORTED STYLES - 500G BAGS)
BASMATI RICE (500G BAGS OR 1KG BAGS)
PYG'S PANTRY - CARAMELISED ONION CHUTNEY
ASSORTED JAM (GALE'S LEMON CURD, BLACKCURRANT)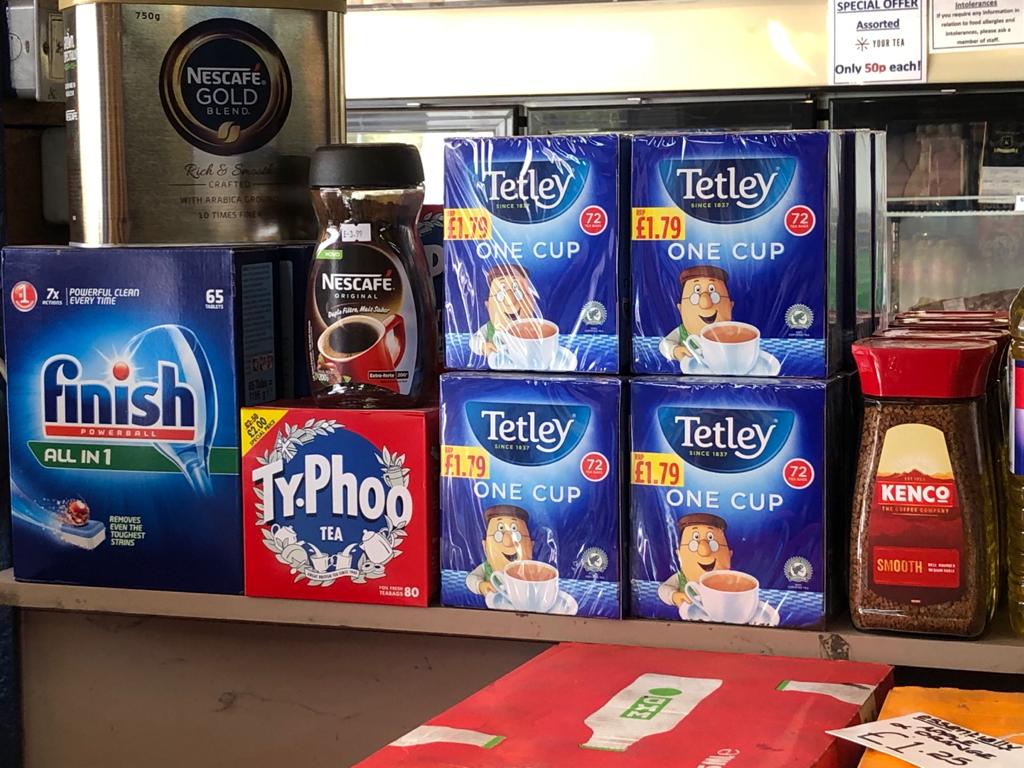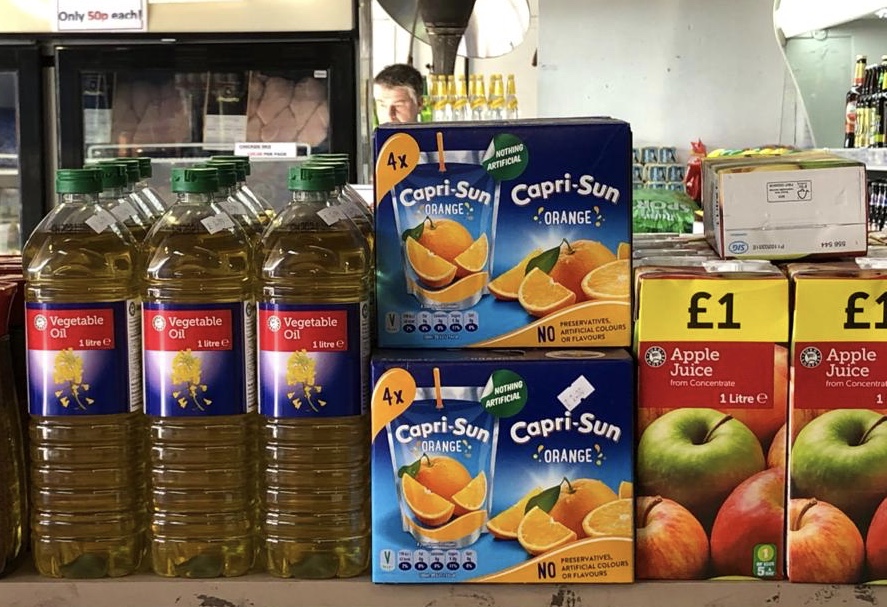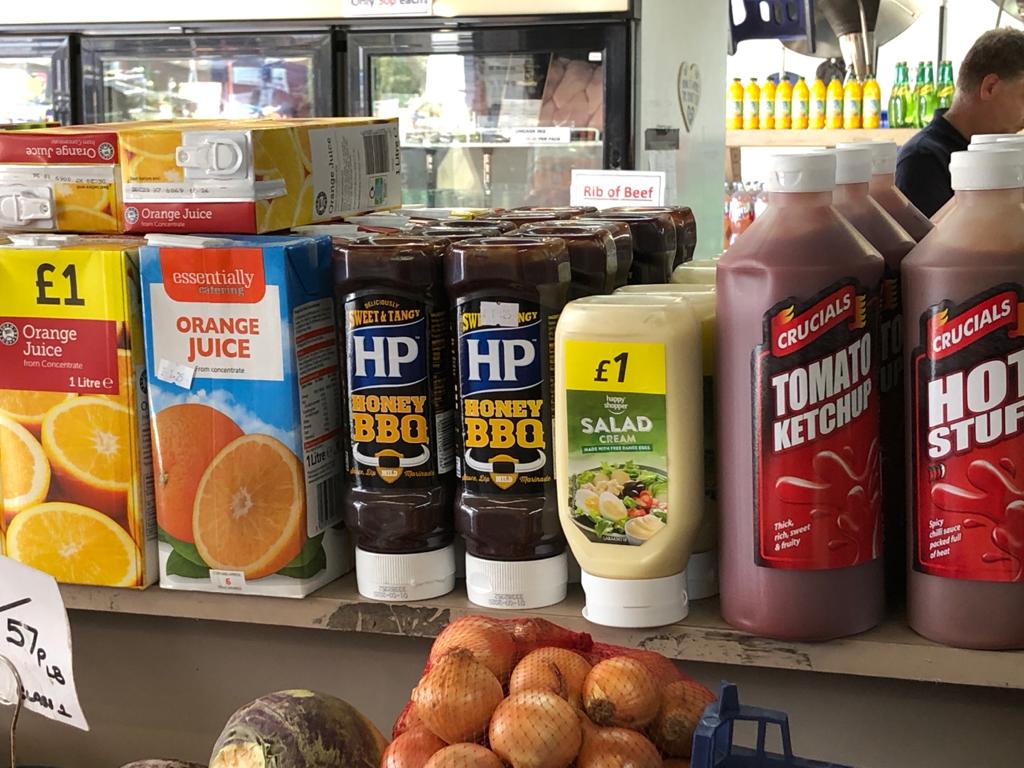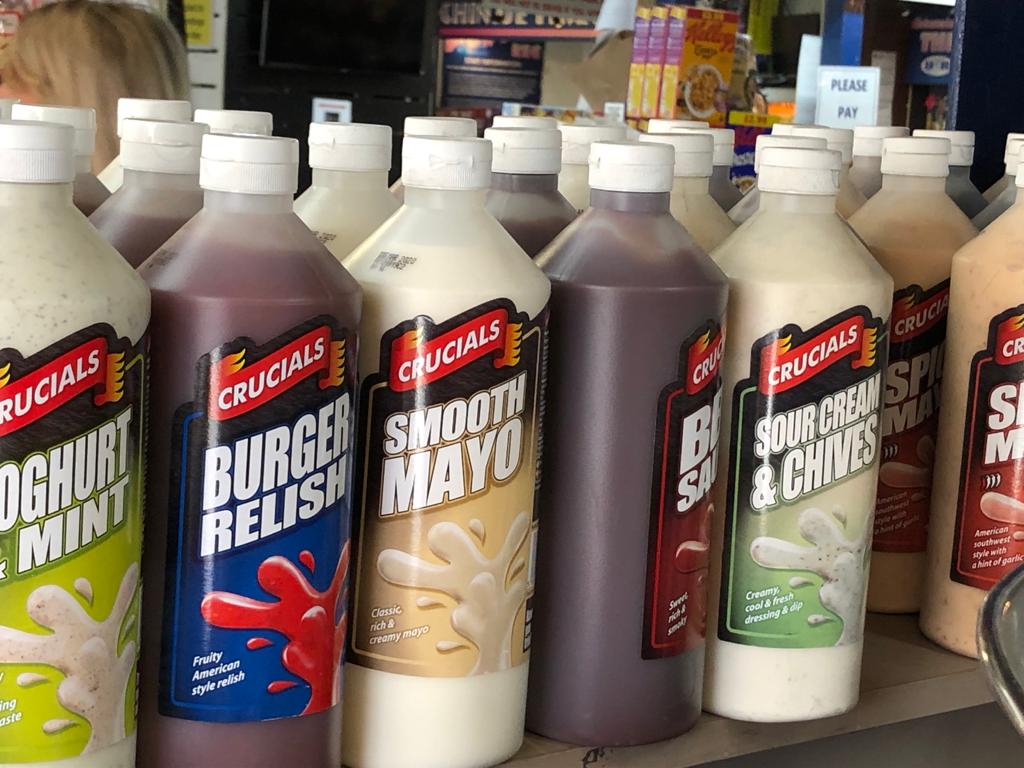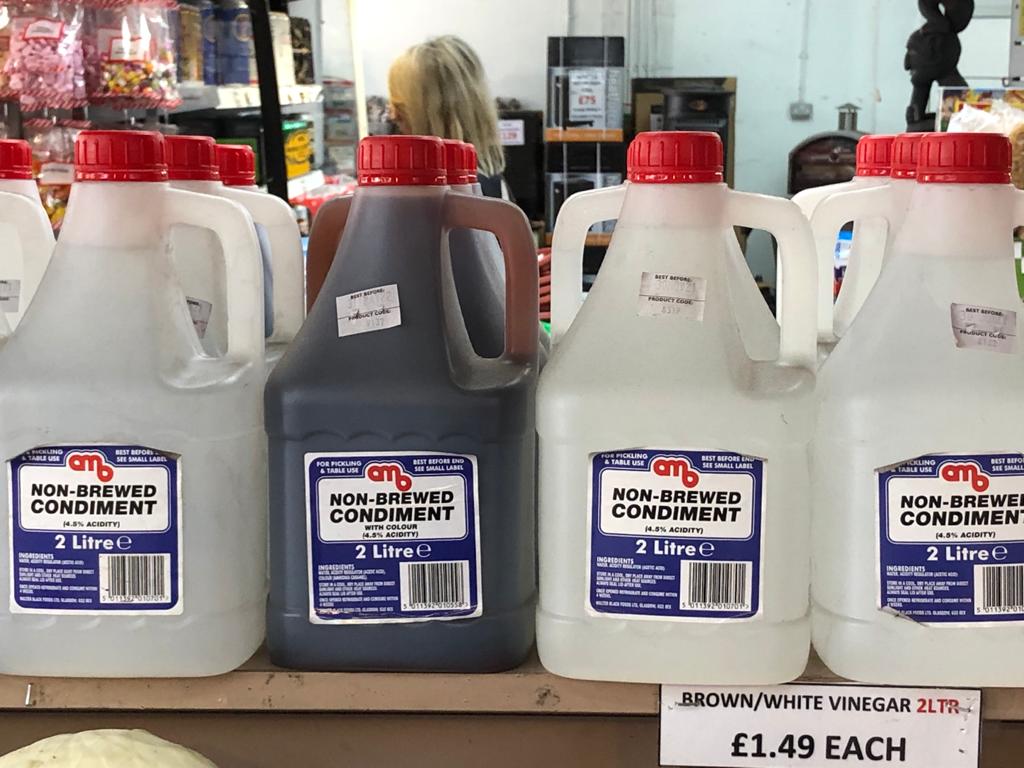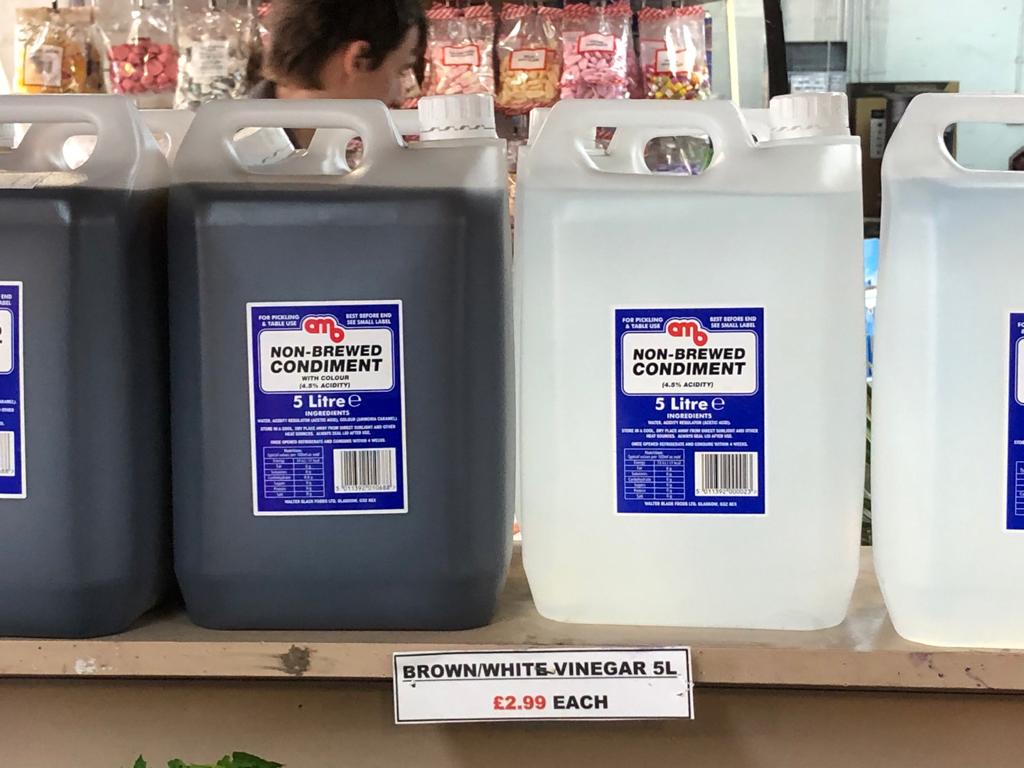 WE ALSO DO SOME FROZEN:
YORKSHIRE PUDDINGS (ASSORTED SIZES - PLEASE ASK FOR DETAILS)
BURGERS (BASIC/60%, 70%, 80% - COMES IN A BOX OF 48 or as 8s)
SAUSAGES (BAGS OF REGULAR OR JUMBO SIZE)
SOUTHERN FRIED CHICKEN BURGERS (960G BAG)
YOUNG'S FISH FINGERS (10 PACK)
SCAMPI (450G BAG)
MCDONALD'S STYLE CHICKEN NUGGETS (1KG BAG)
CHIPS (ASSORTED VARIETIES AND SIZES - PLEASE ASK FOR DETAILS)
ROAST POTATOES (AUNT BESSIE 800G BAG OR 750G ALTERNATIVE)
SPICY WEDGES (680G BAG)
NEW! SPECIAL OFFER GARLIC BREAD SLICES (12 FOR £1)
ASSORTED VEG (907G BAG: PEAS, CARROTS, BROCCOLI, CAULIFLOWER, MIXED VEG,
CASSEROLE VEG AND OTHERS - PLEASE ASK FOR DETAILS)
HASH BROWNS (680G BAG OR 2.5KG BAG)
ICE CUBES (2KG BAG, 6 IN A BOX)
THORNTONS ICE CREAM TUBS 1 LITRE (VANILLA/BUBBLEGUM)
SLICED WHITE MEDIUM/THICK LOAF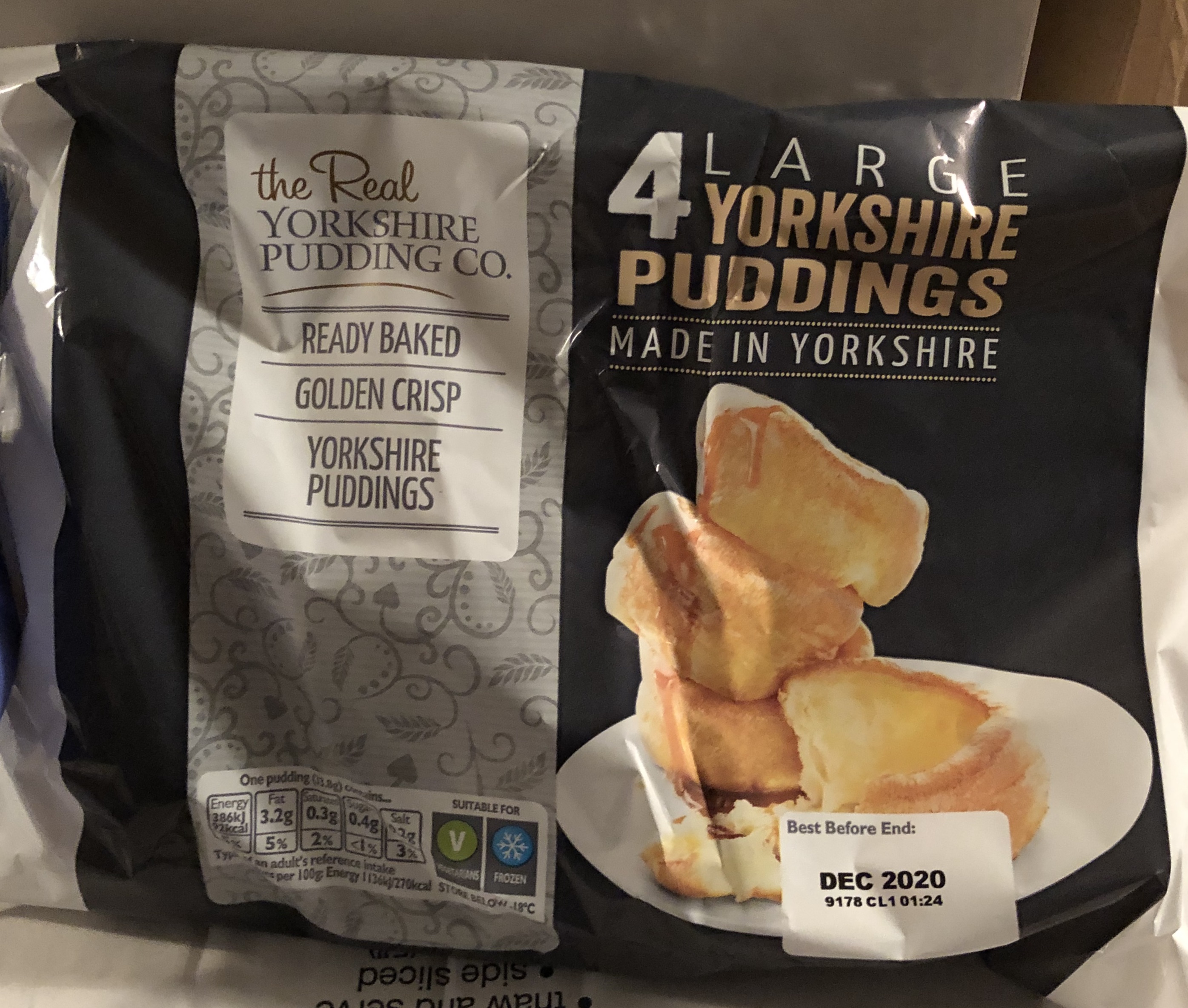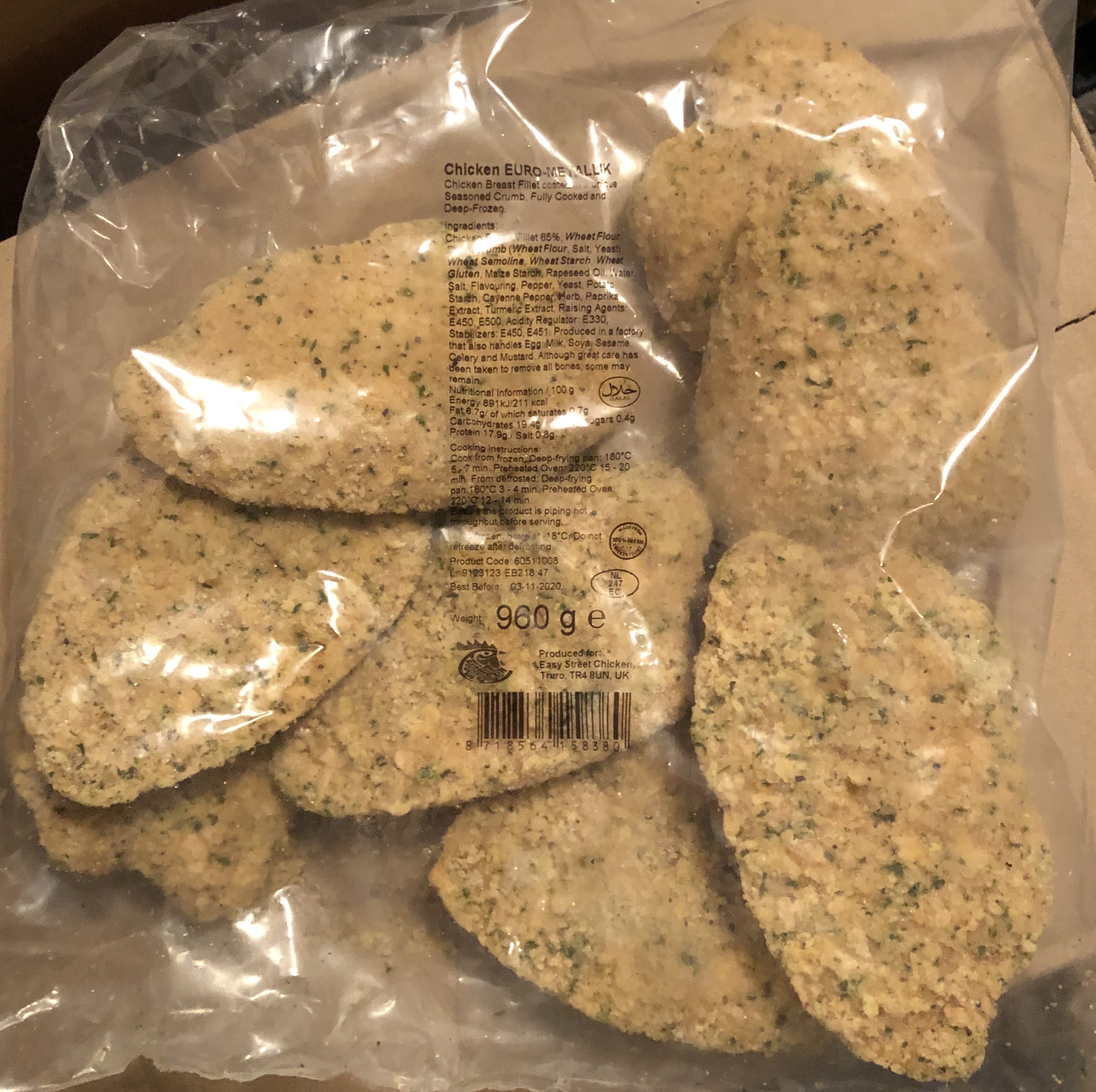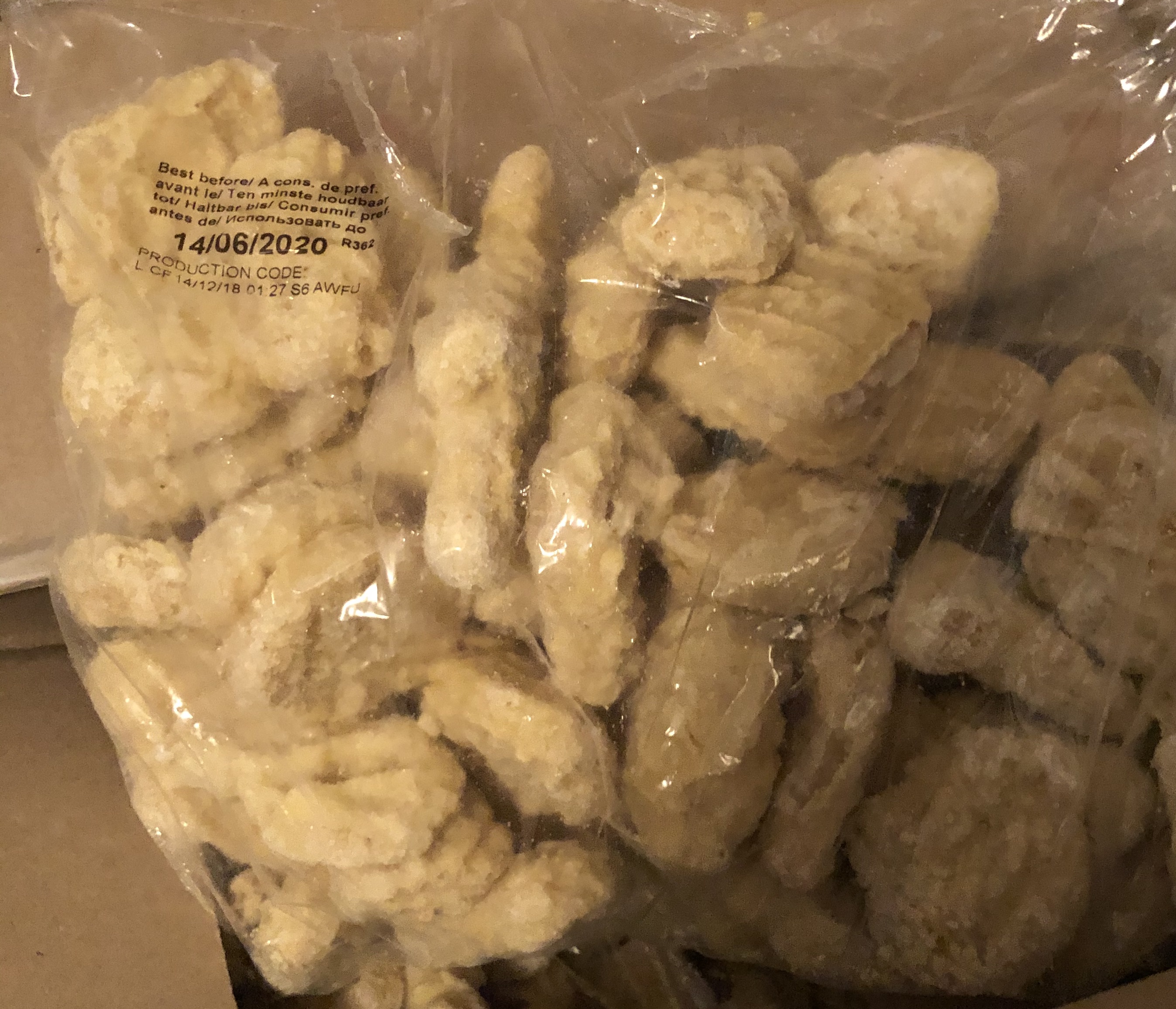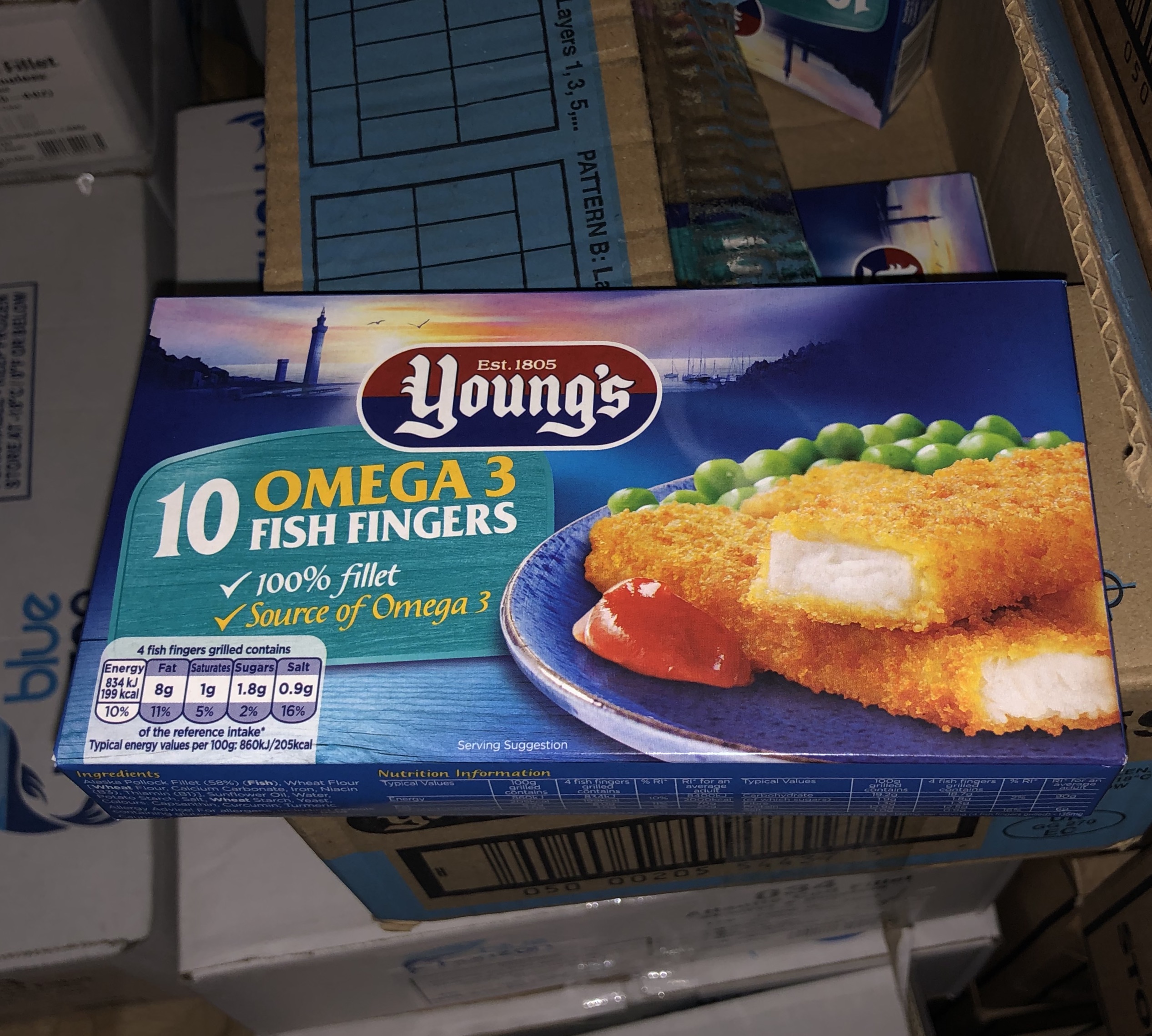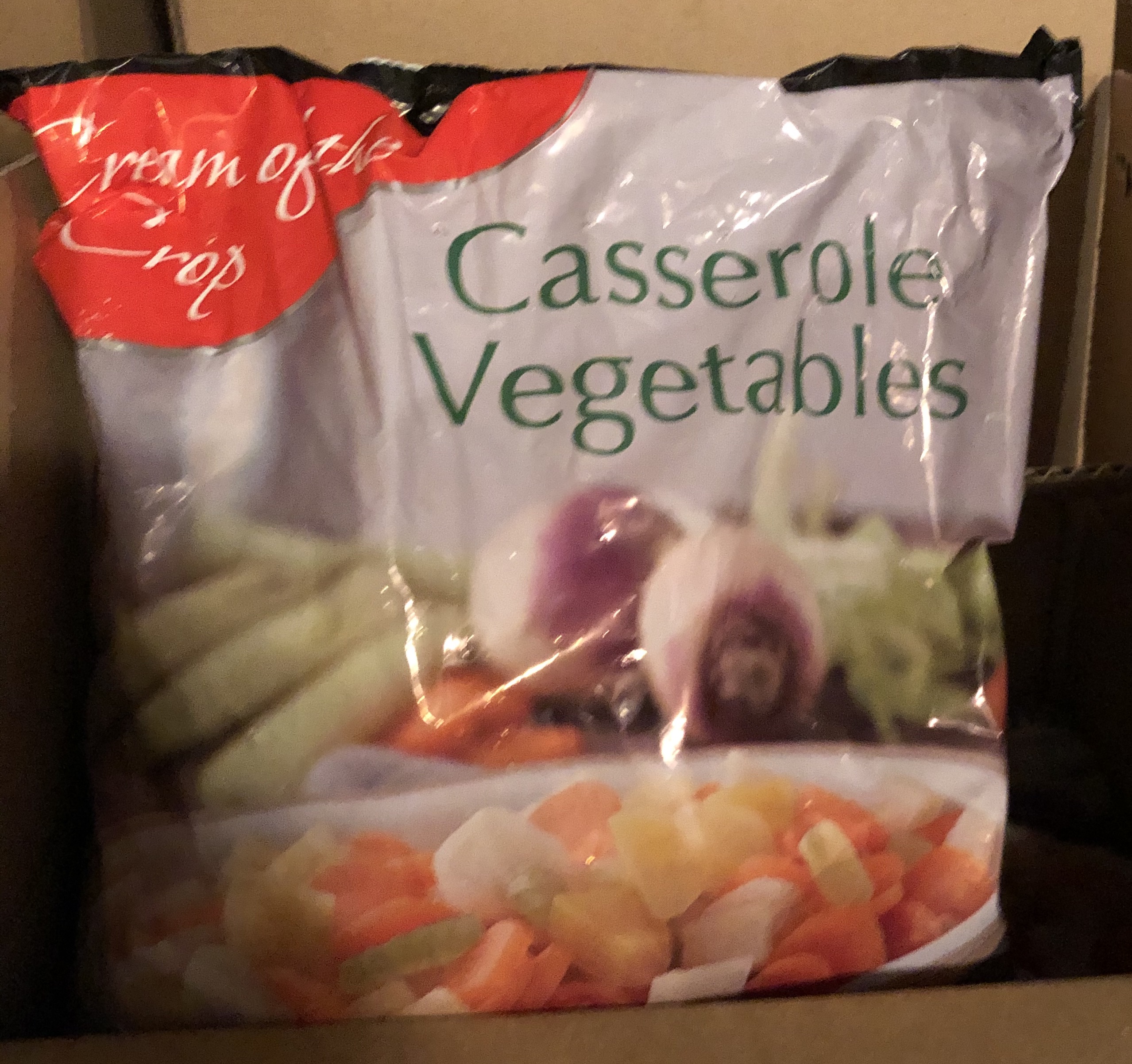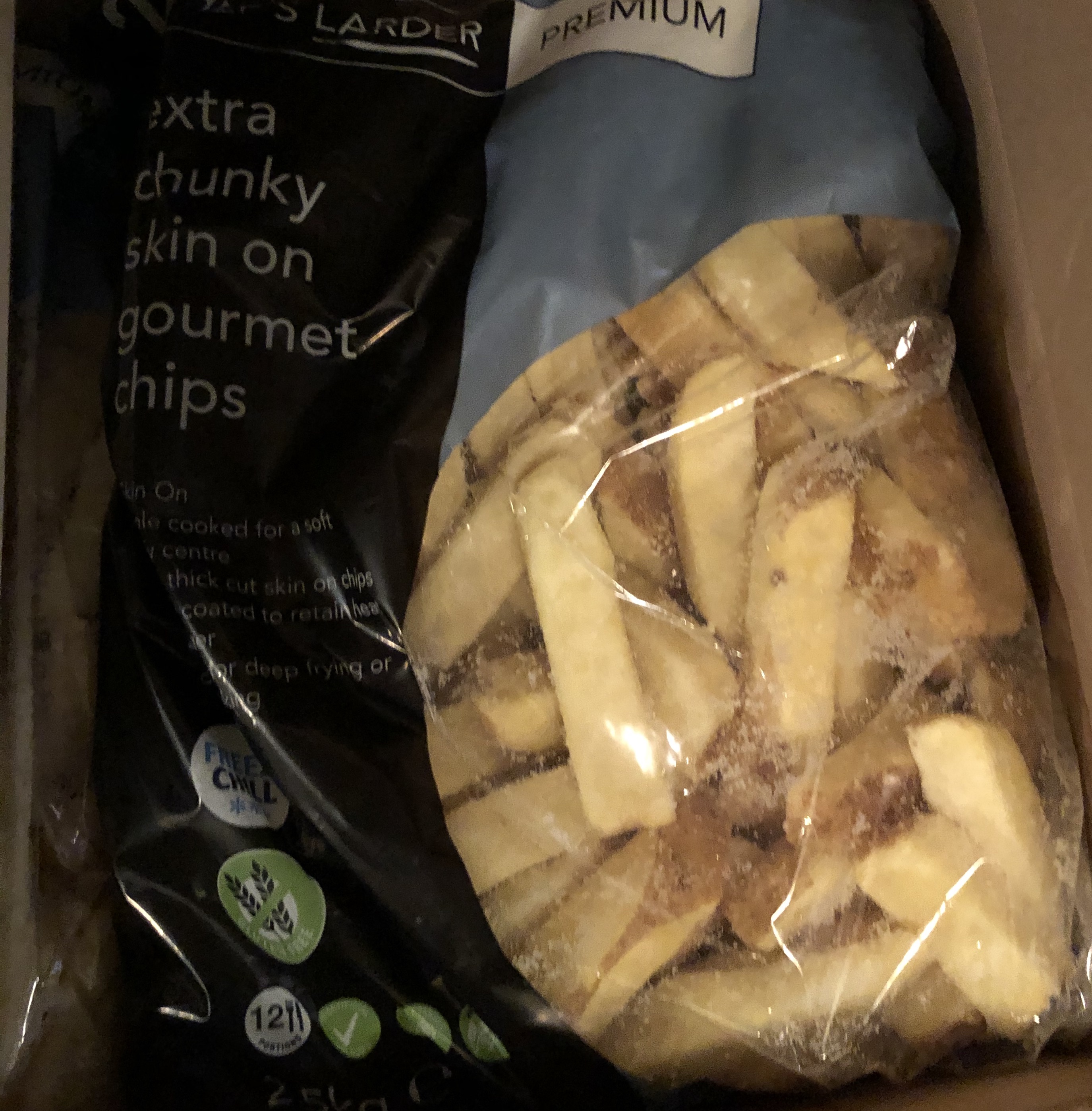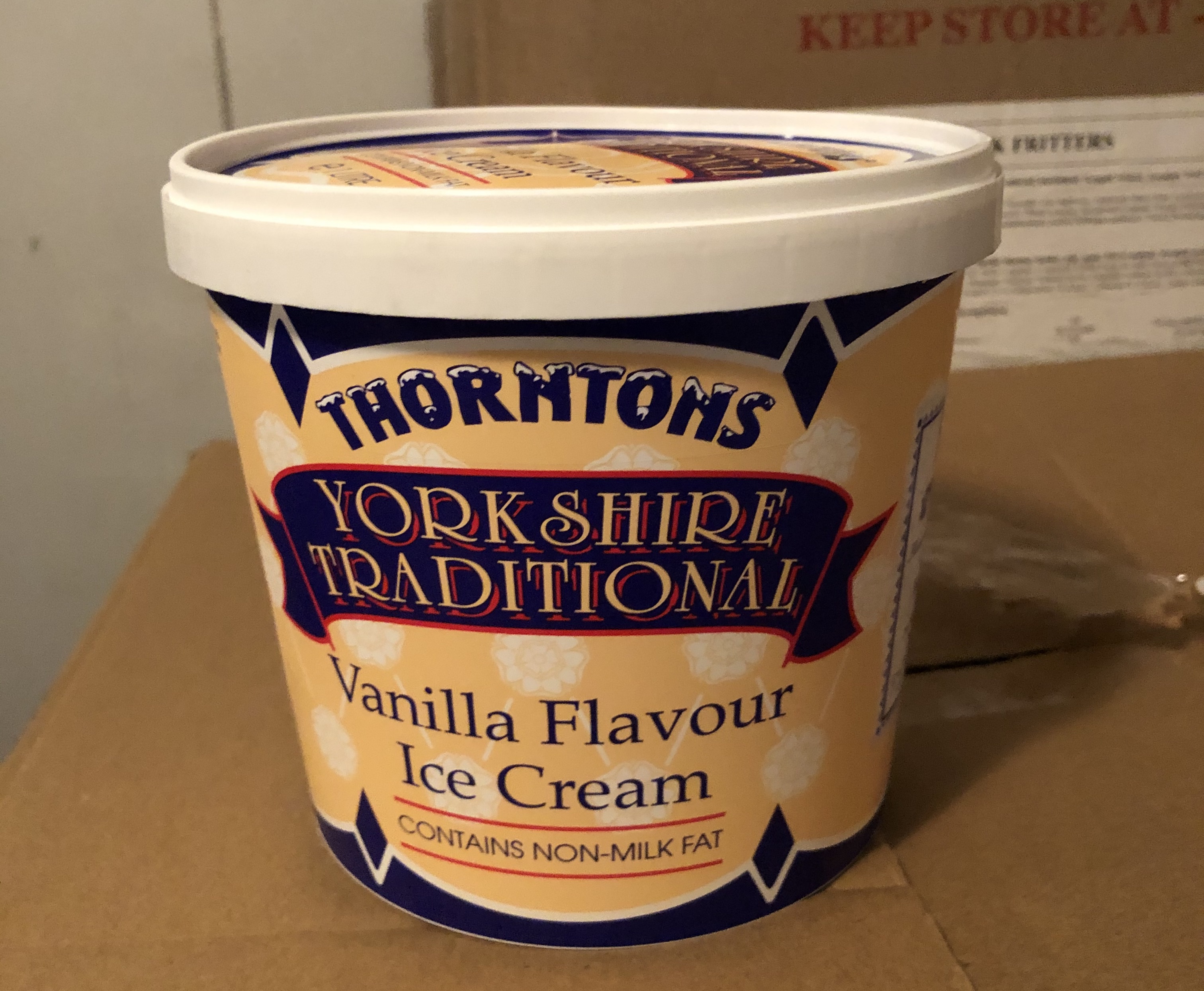 CONFECTIONERY:
BAGS OF SWEETS (MIDGET GEMS, FRUIT PASTILLES, DOLLY MIXTURES, LIQUORICE ALL SORTS,
FOAM BANANAS/SHRIMPS, COLA/MILK/FIZZY BLUE/MILKSHAKE BOTTLES, FIZZY DUMMIES,
CHOCOLATE MIX, JELLY BABIES, ASSORTED HARD BOILED SWEETS/MINTS ETC.)
ASSORTED CHOCOLATE BARS (PLEASE ASK FOR DETAILS)
ASSORTED BISCUITS (INCLUDING DIGESTIVES, CREAM CRUNCH, COOKIES,
GINGER BISCUITS, TANGO/McVITIES JAFFA CAKES ETC.)
FIBRE ONE POPCORN BARS (PEANUT BUTTER OR MILK CHOCOLATE)
XXX EXTRA STRONG MINTS - PEPPERMINT (5 PACK)
EXTRA MEGA 30 CUBES SUGARFREE (PEPPERMINT/SPEARMINT) BUY ONE GET TWO FREE!!
ORIGINAL CHOCOLATE MISFITS (SNACK SIZE TREATS - A COLLECTION OF CHOCOLATES AND BISCUITS - 325G BAG)
MAYNARDS BASSETTS JELLY BABIES 495G TUBS SPECIAL OFFER £1.99
TANGO EEZY FREEZY 2 IN 1 ICE POPS (8 PACK - CHERRY, ORANGE, APPLE, BLUE RASPBERRY) PERFECT FOR THOSE SUNNY DAYS!
ASSORTED CRISPS (MULTIPACK AND SINGLE BAGS - ASK FOR DETAILS)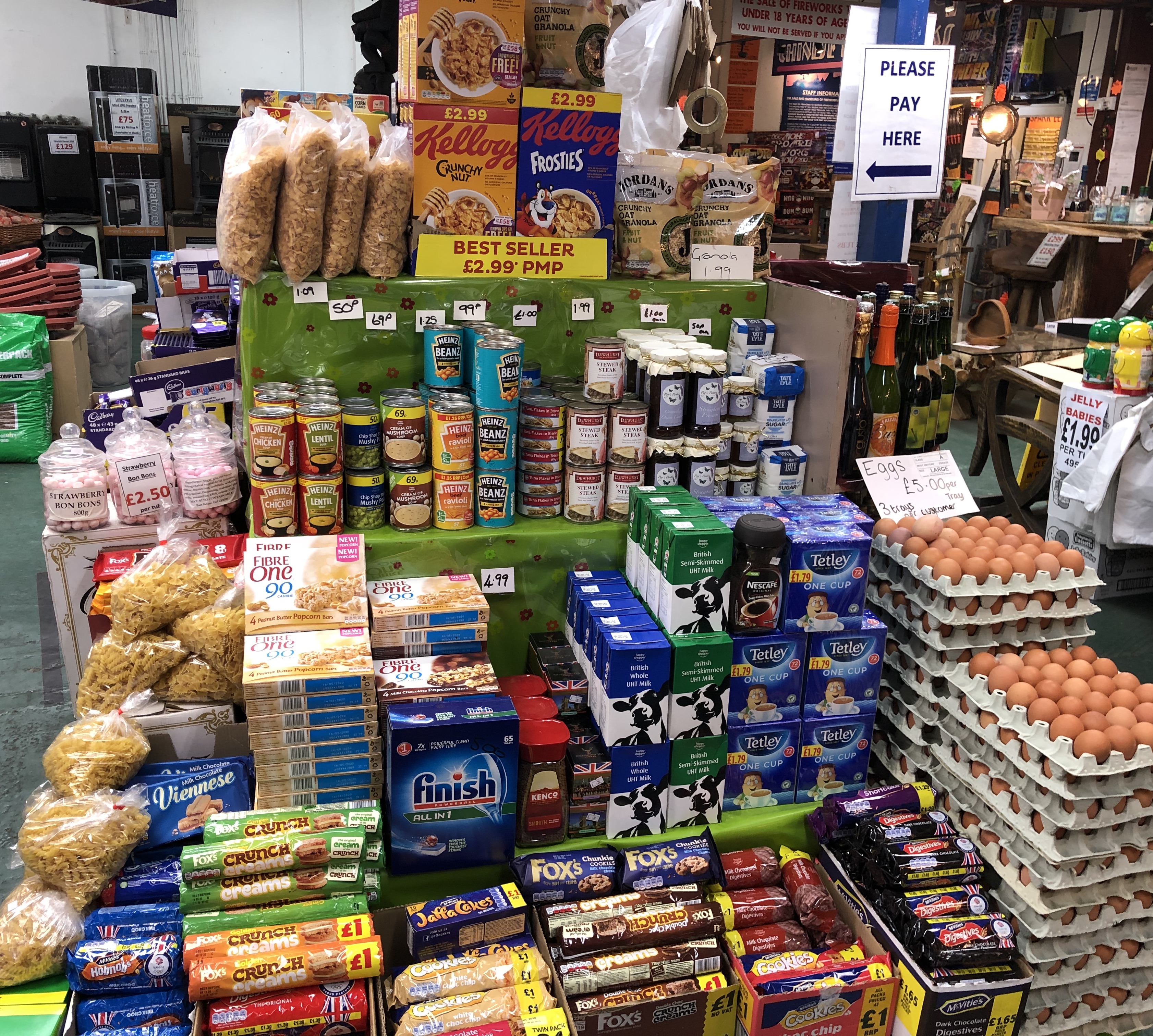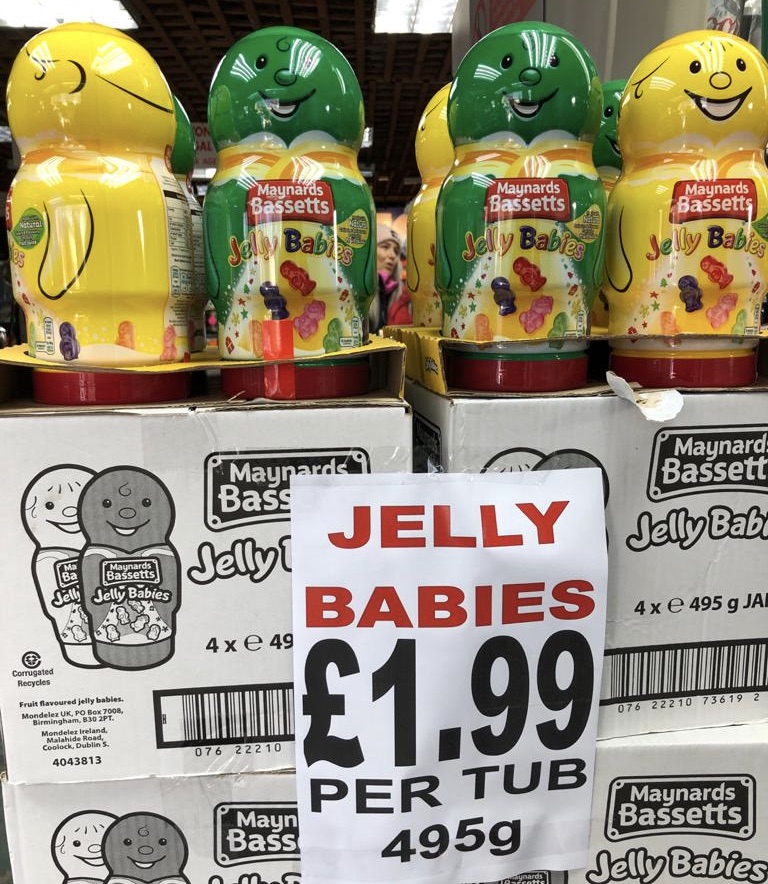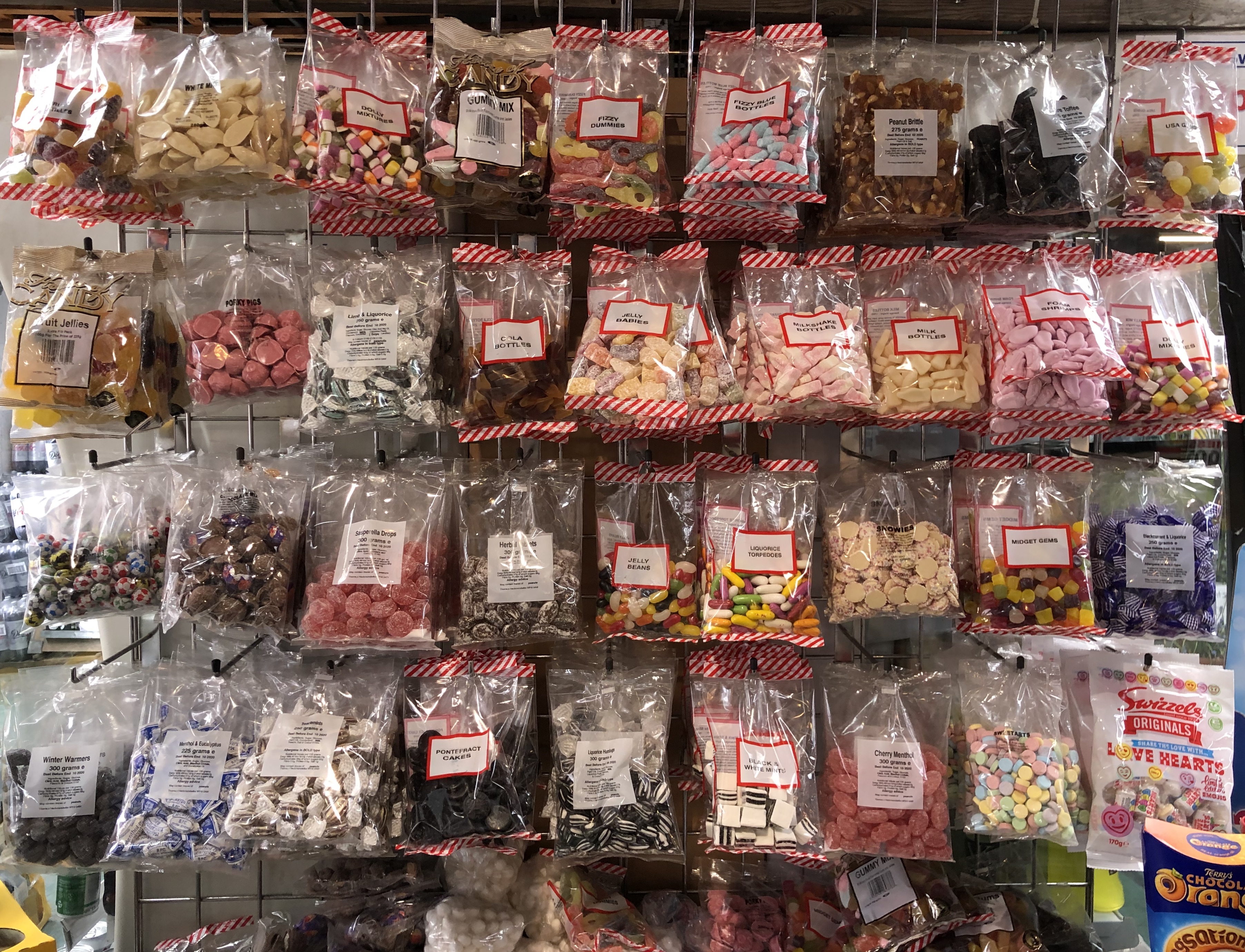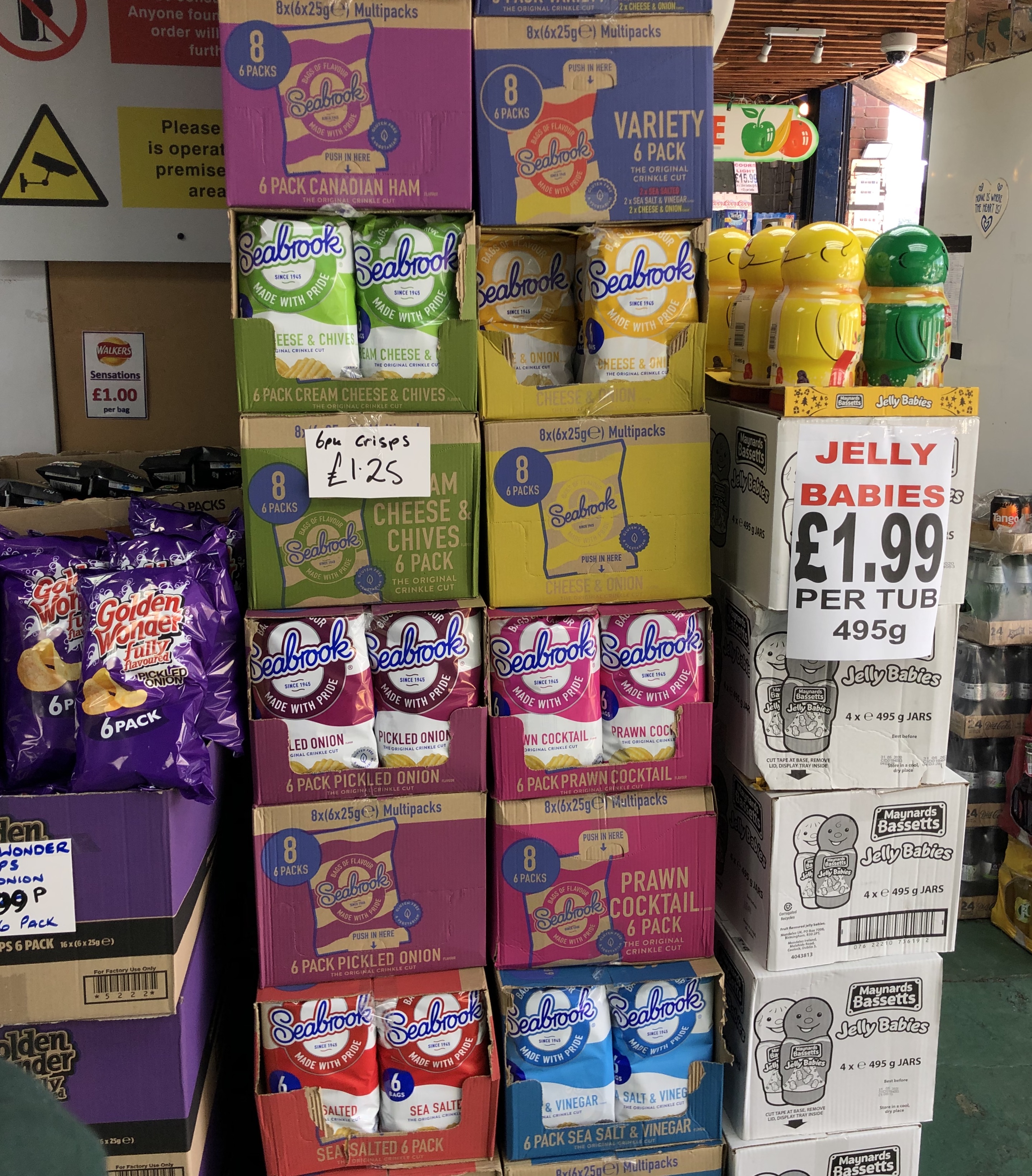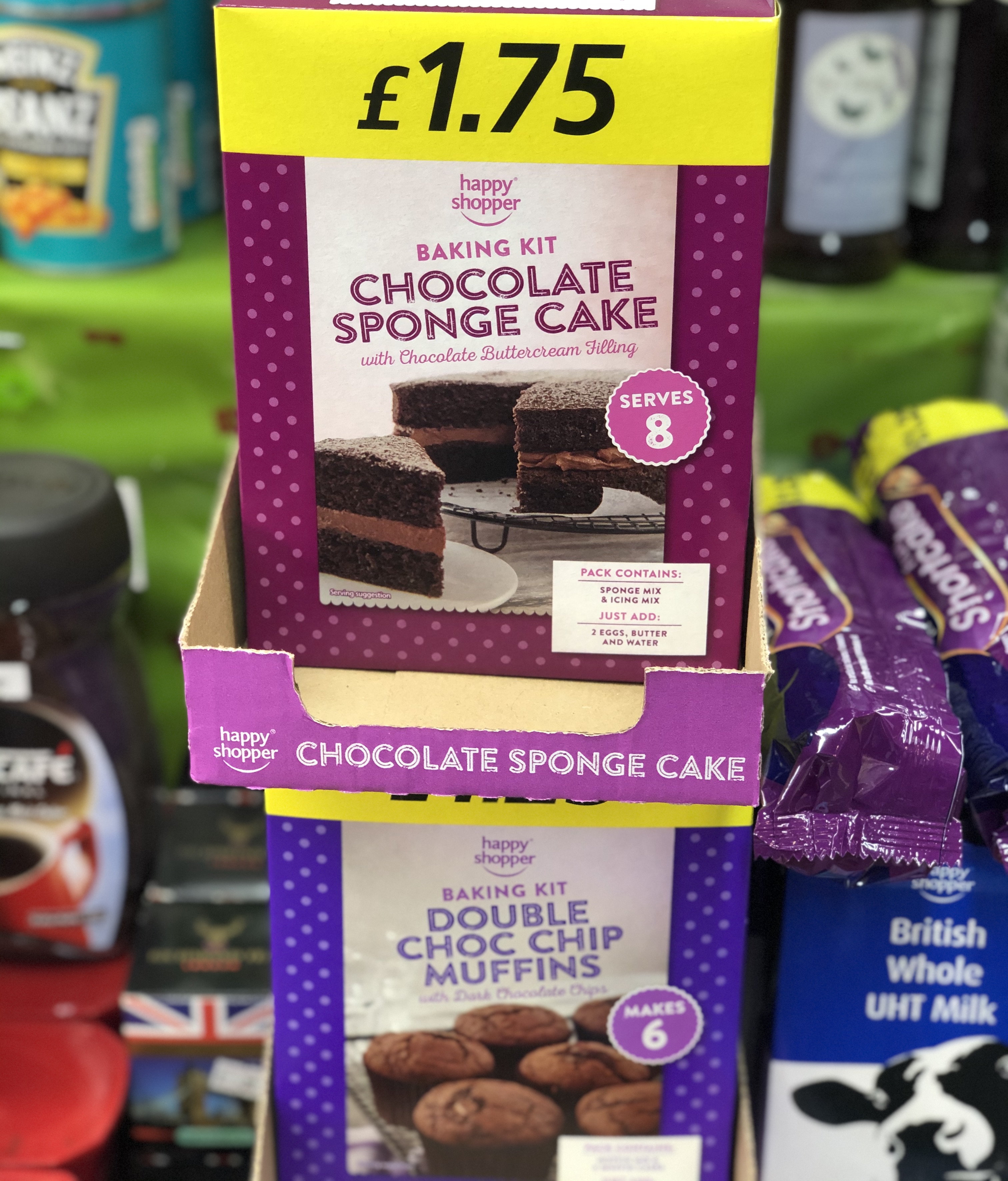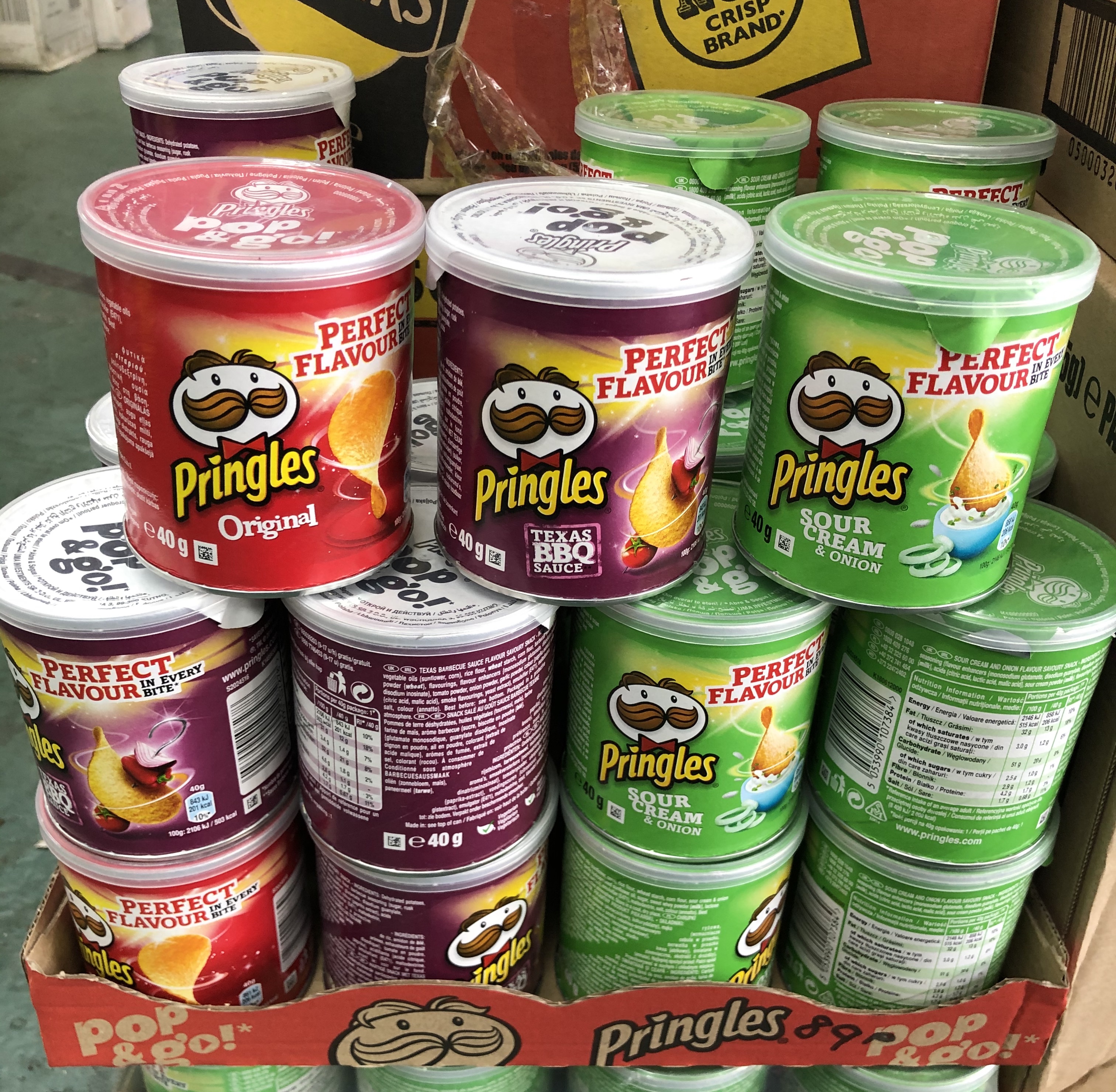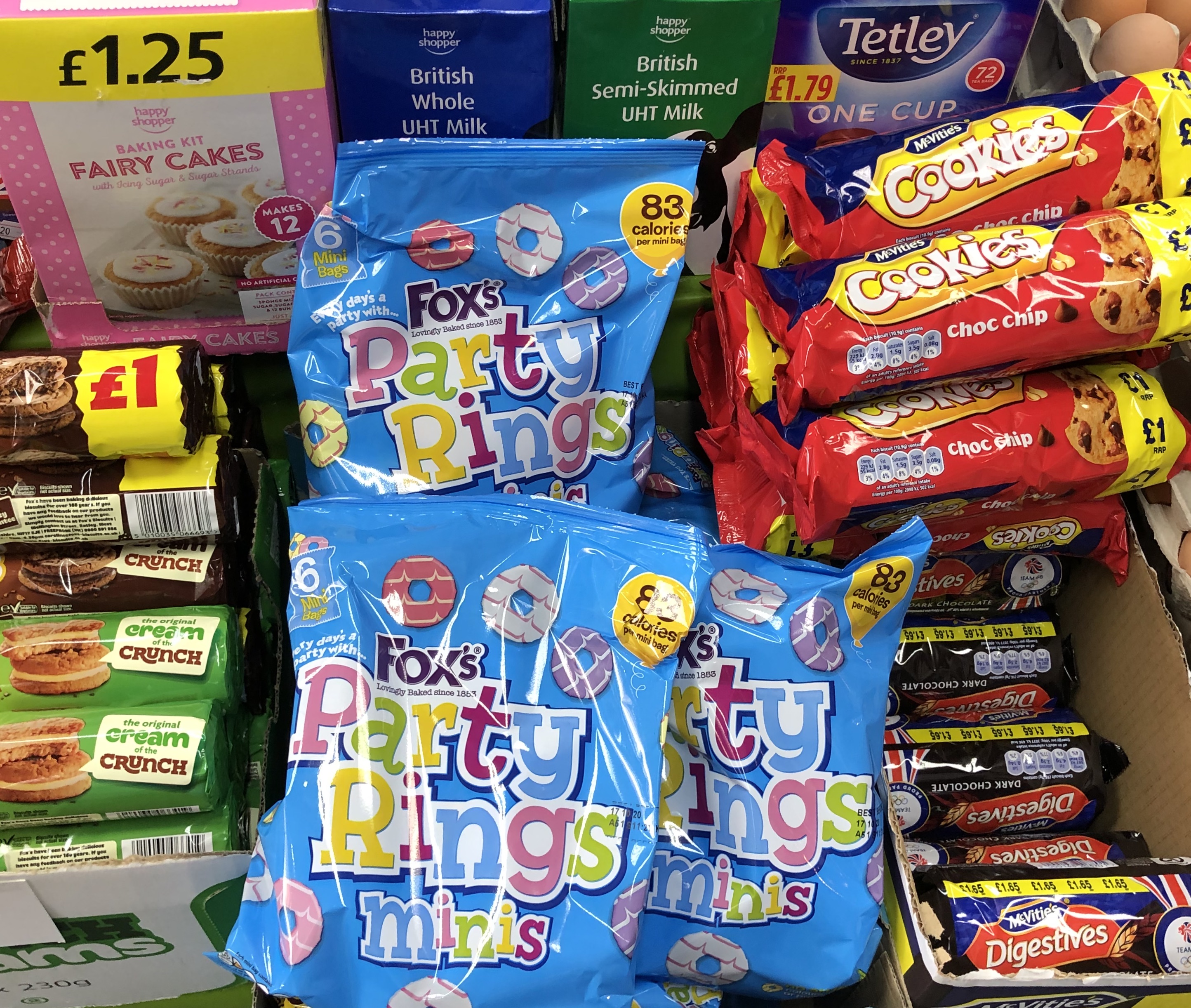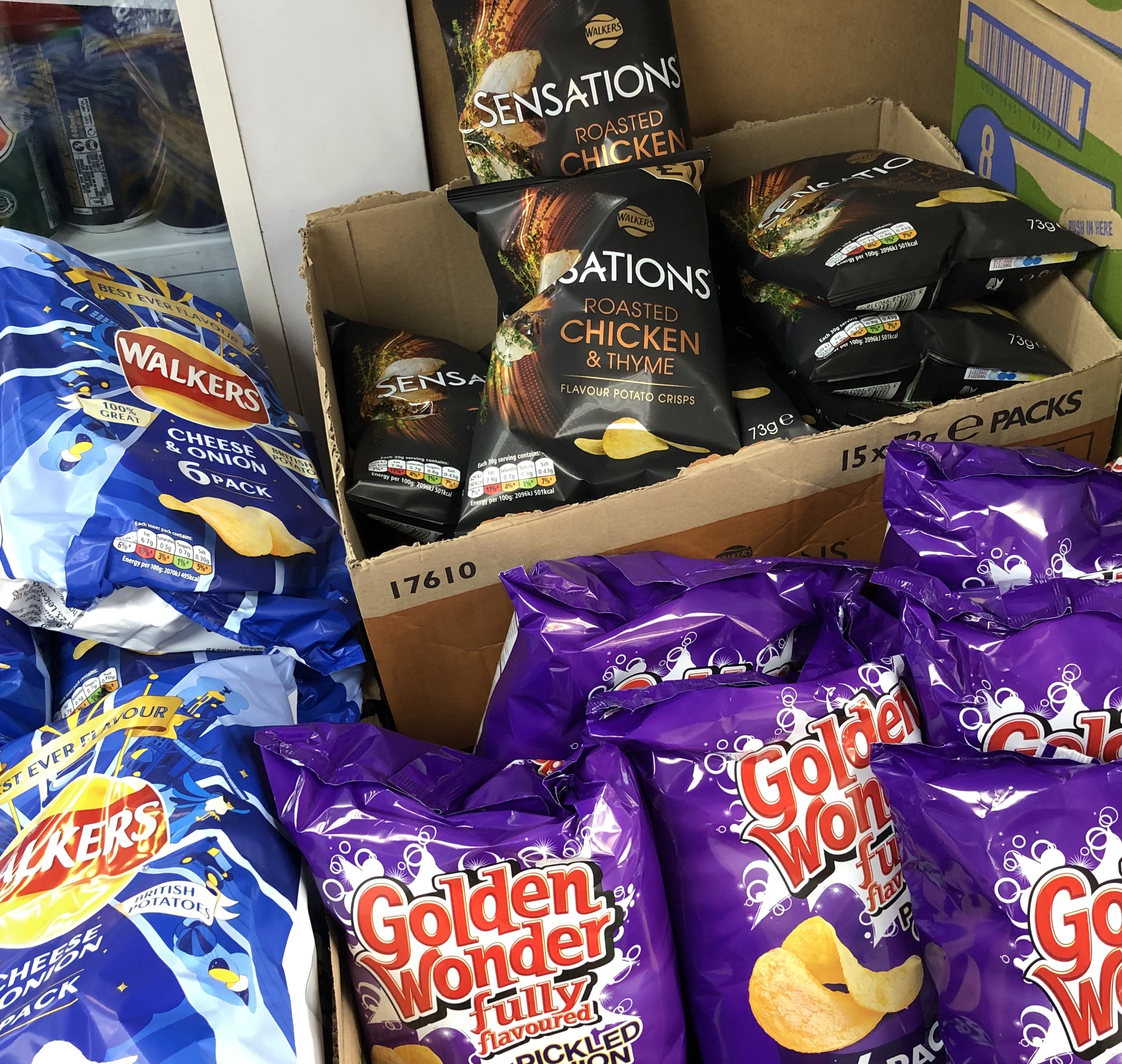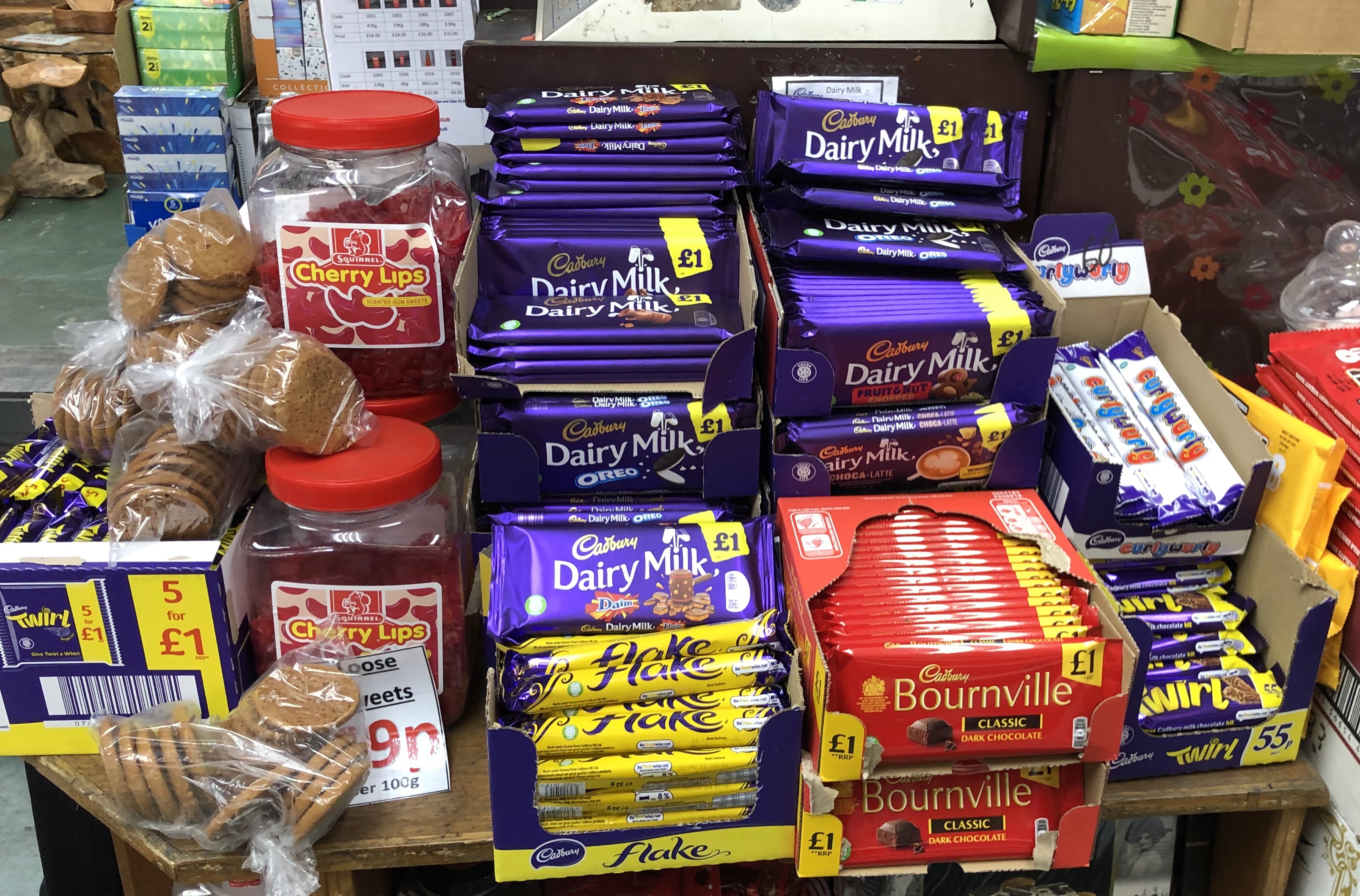 HOME AND BODY CARE PRODUCTS:
FINISH ALL IN 1 DISHWATER TABLETS (65 TABLETS)
ANTIBACTERIAL SPRAY
BLEACH (750ML BOTTLES)
ANDREX CLASSIC CLEAN WASHLETS WIPES (40 PACK)
HEAD AND SHOULDERS 2 IN 1 SHAMPOO (1LTR)
TRESSEMÉ CONDITIONER (500ML)
BEVERLEY HILLS FORMULA TOOTHPASTE - PERFECT WHITE (OPTIC BLUE)
TOILET ROLLS (4 PACK OR 9 PACK)
KLEENEX TISSUES (ASSORTED PACKS - PLEASE ASK FOR DETAILS)
LIQUID HAND SANITISER 75% IPA (50ML - SMALL TUBE)
ALCOHOL HAND GEL (500ML - LARGE PUMP BOTTLE)
WASHING UP LIQUID (500ML - LEMON, ALSO 433ML - ORIGINAL FAIRY LIQUID)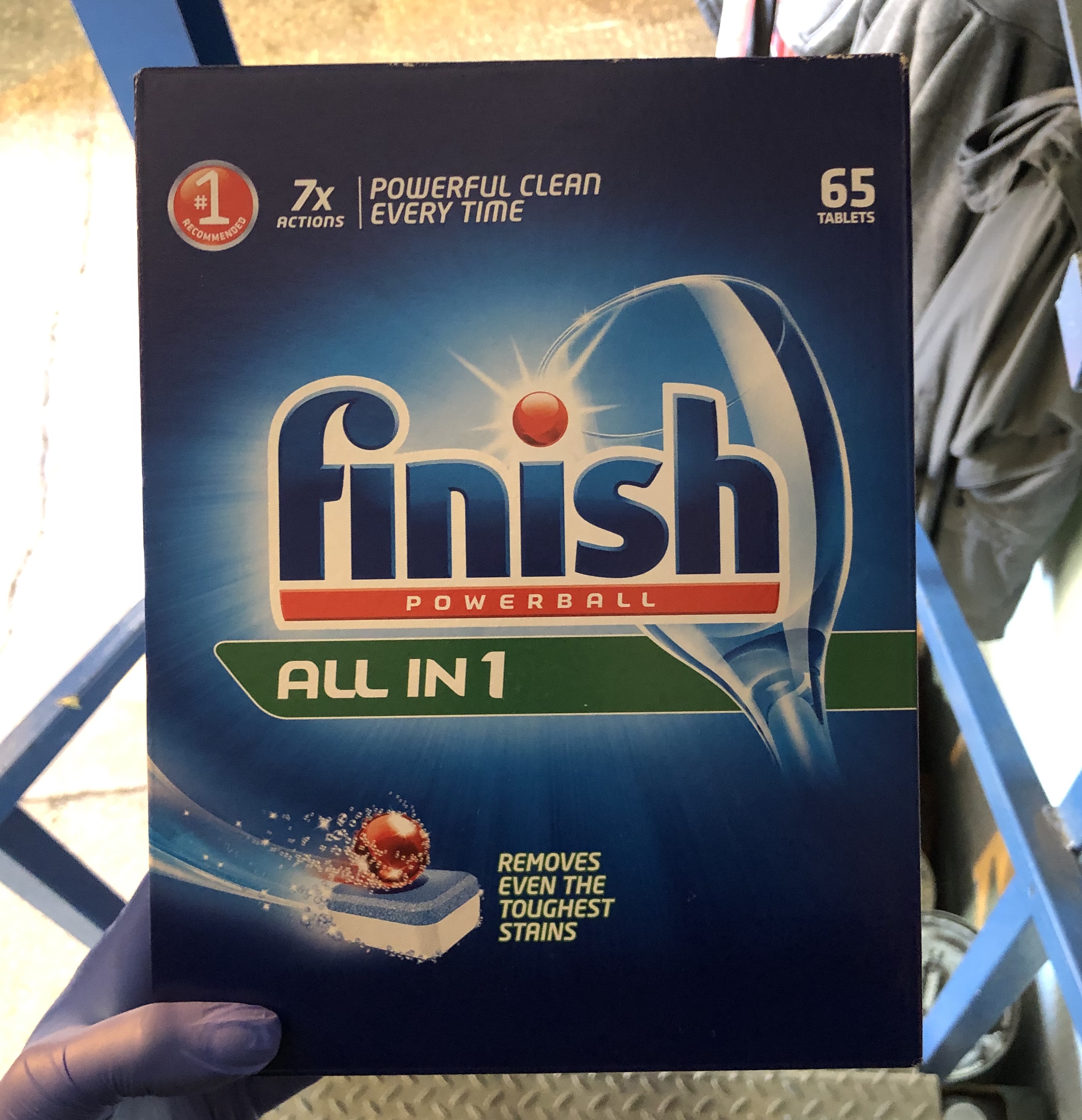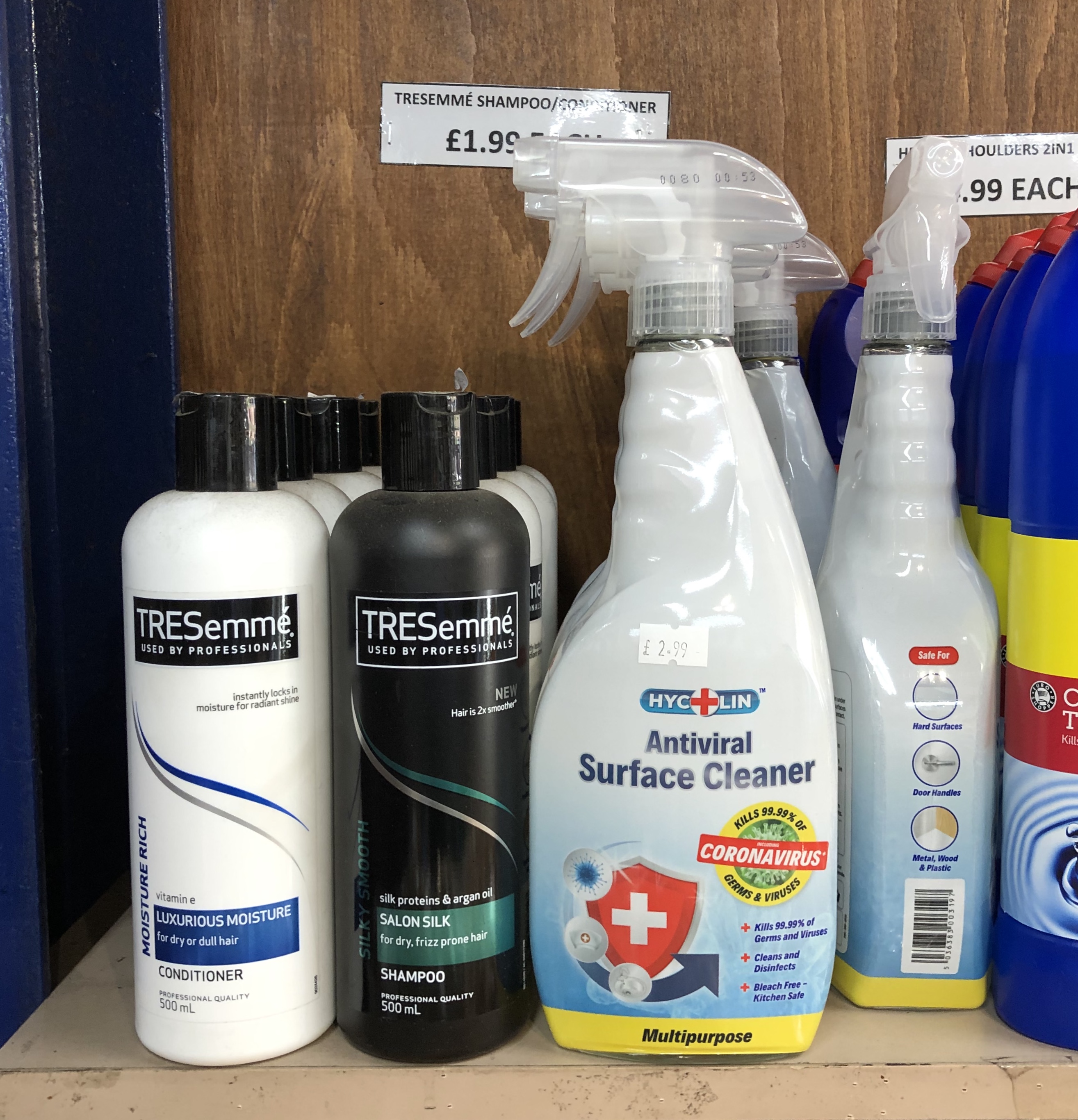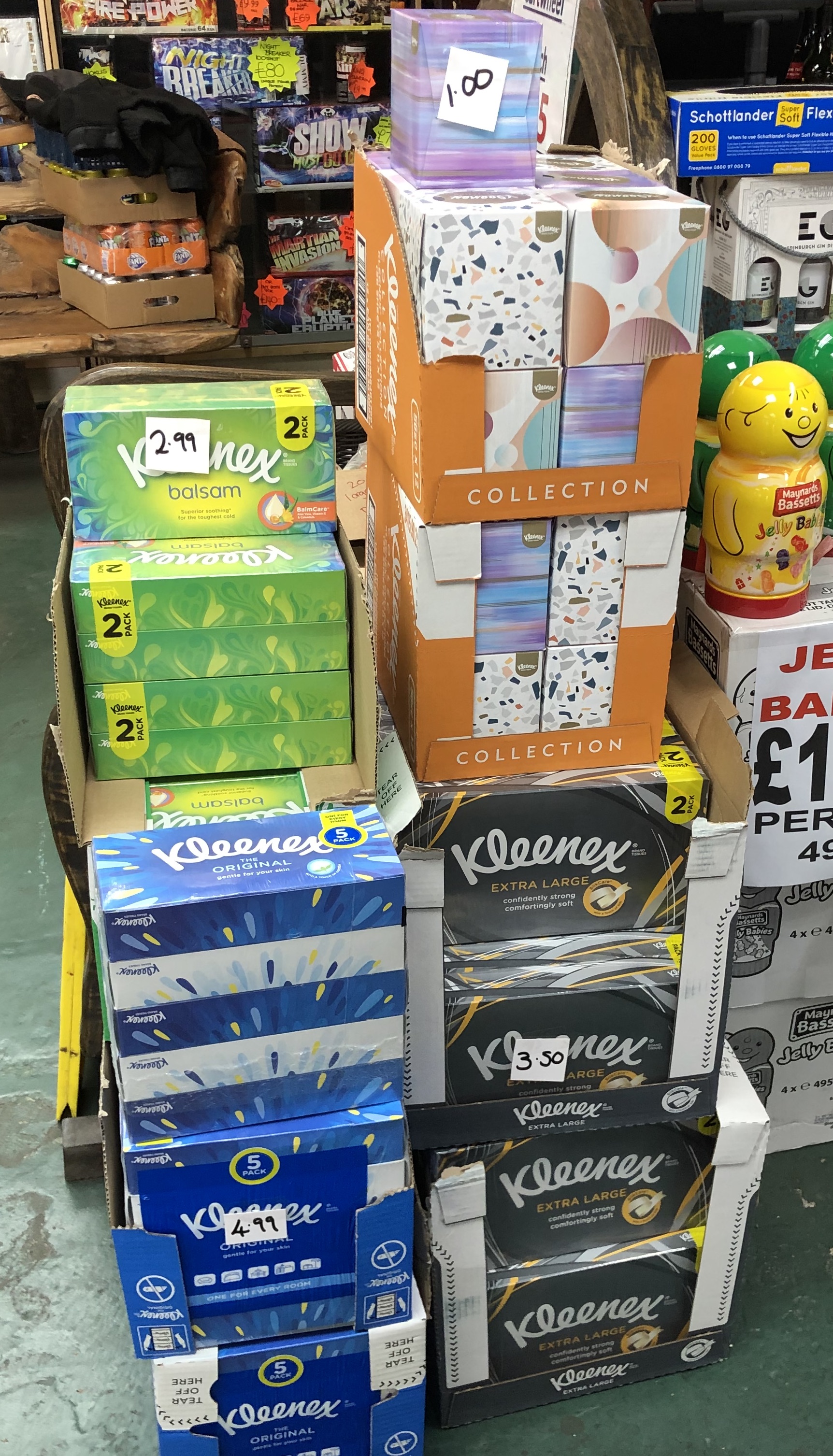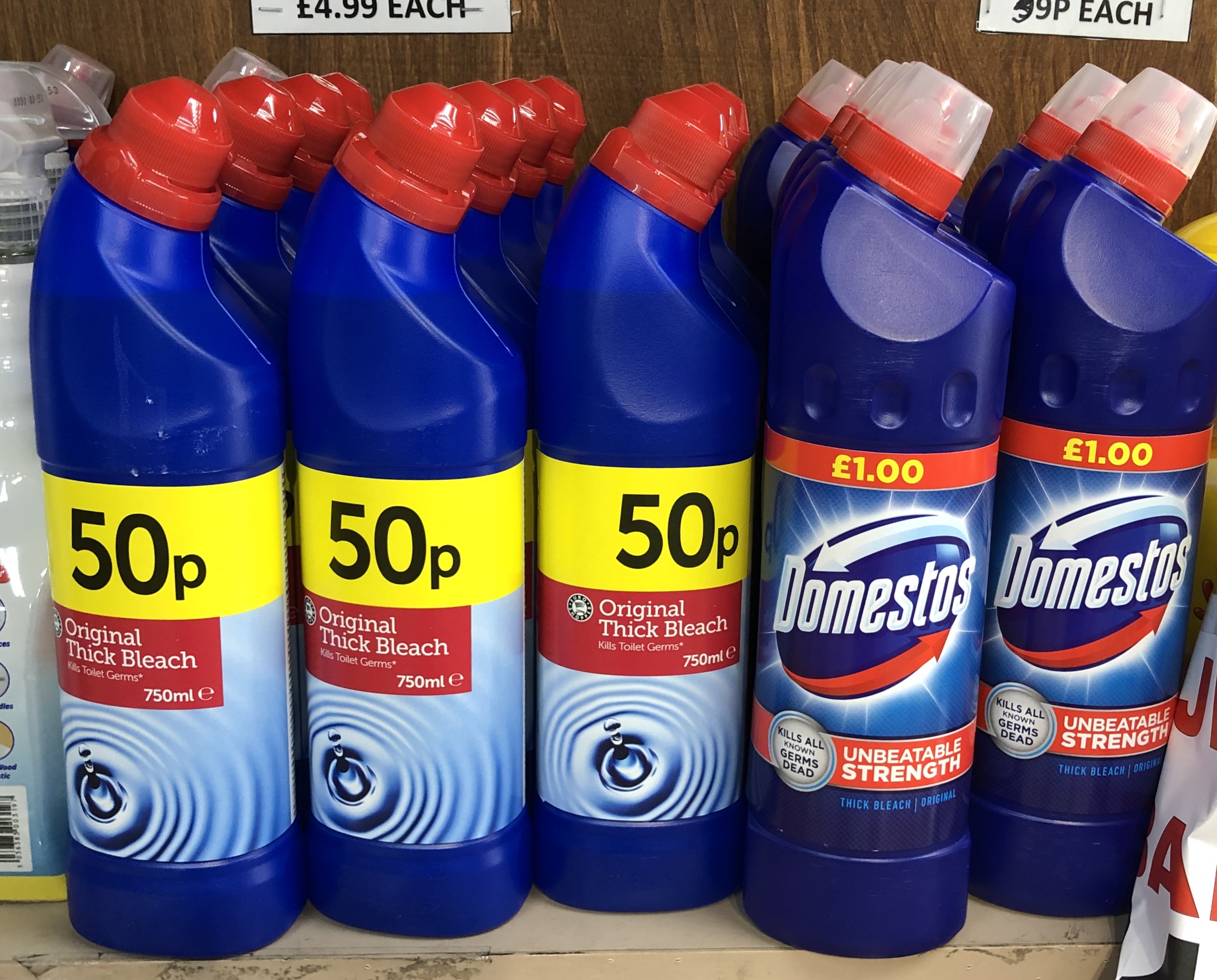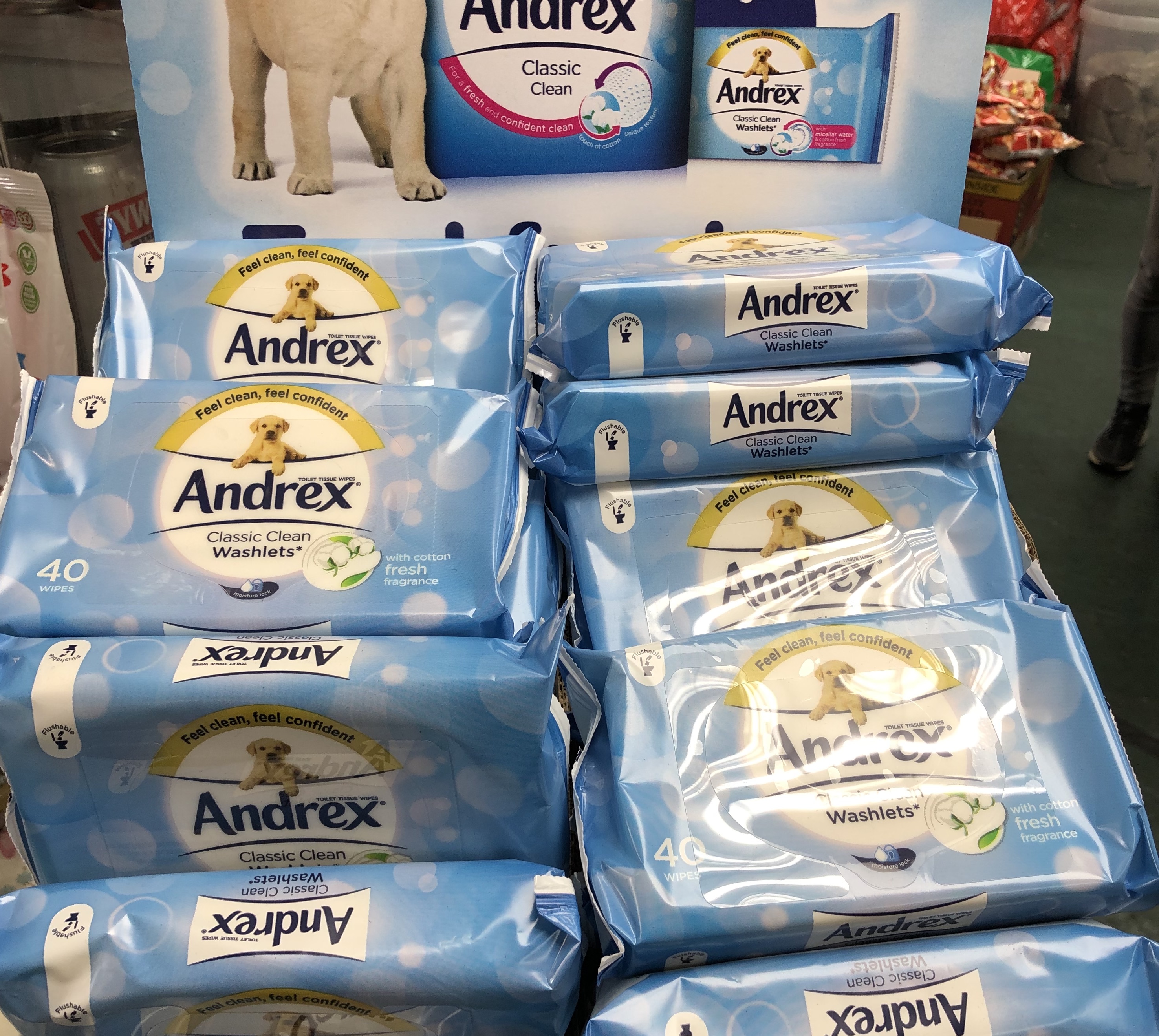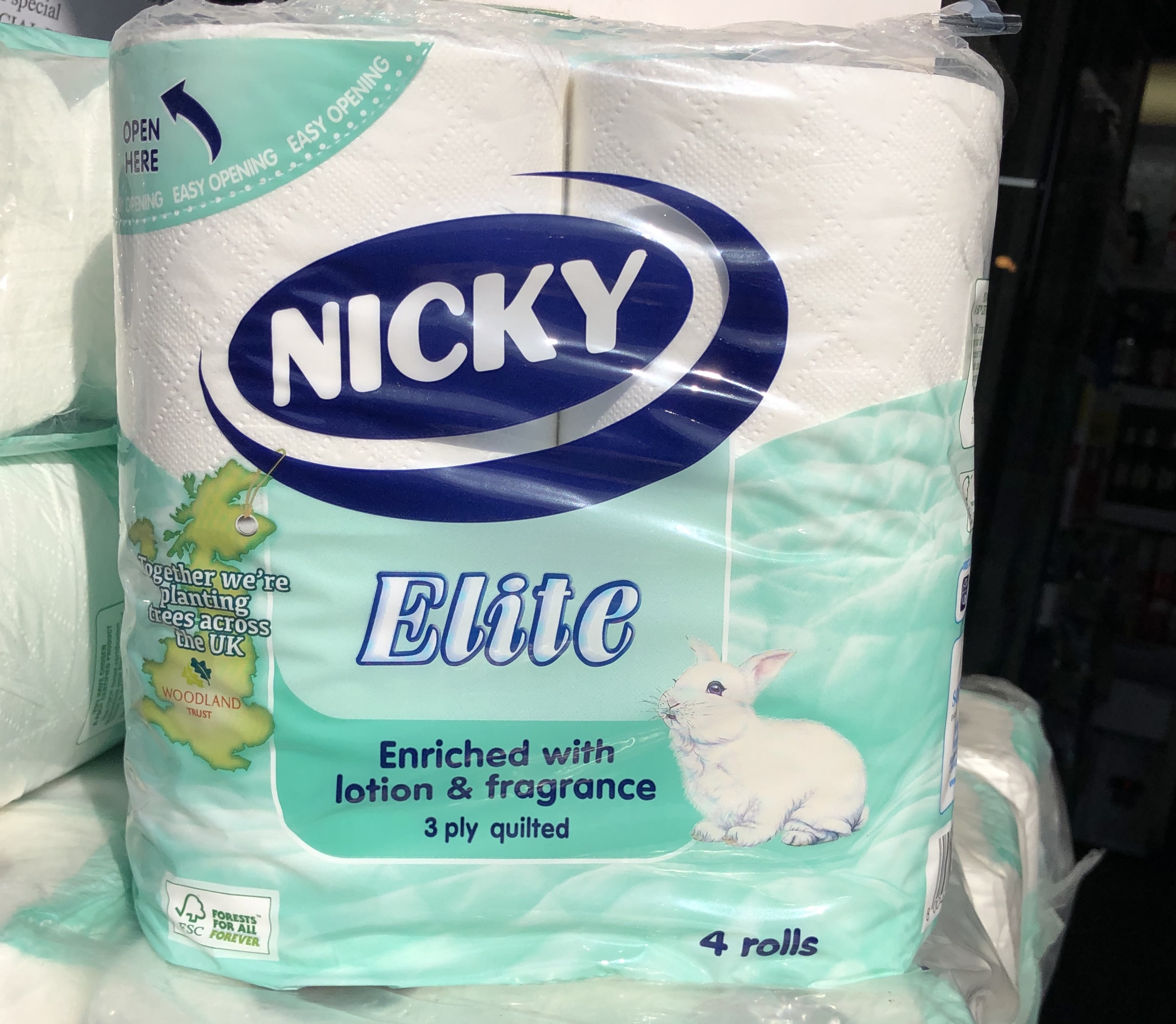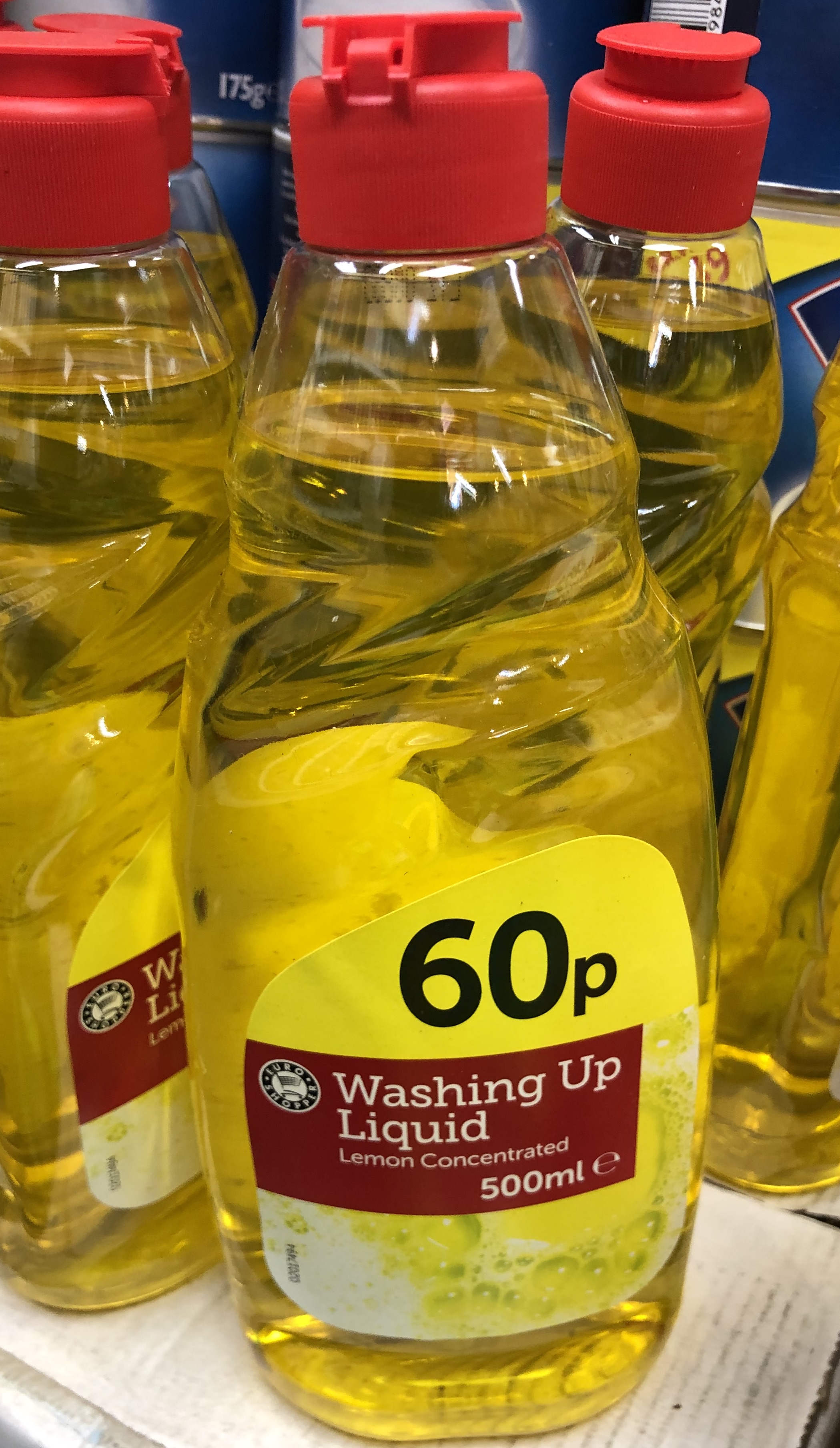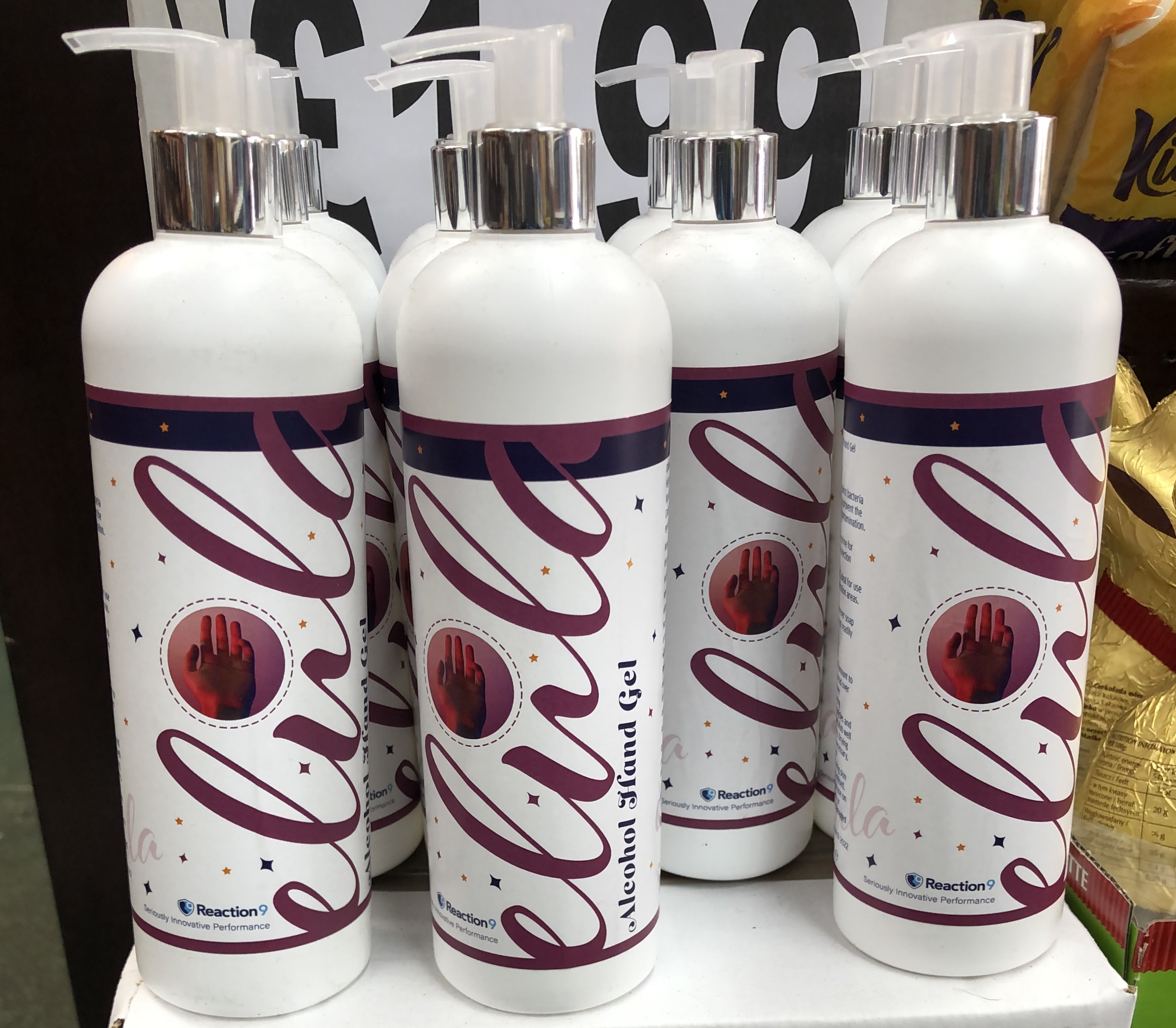 OTHER PRODUCTS:
LARGE BOTTLES POP (WHITES LEMONADE 1.5L, COCA COLA 1.5L, TANGO 1.5L)
ROBINSONS ORANGE SQUASH 1L
ASSORTED CASES OF POP (500ML BOTTLES, 330ML CANS)
SCHWEPPES TONIC WATER/GINGER BEER 1L
FEVERTREE 200ML/500ML BOTTLES (VARIOUS FLAVOURS - PLEASE ASK FOR DETAILS)
FENTIMANS TONIC WATER (150ML CANS/200ML OR 750ML BOTTLES - ASSORTED FLAVOURS)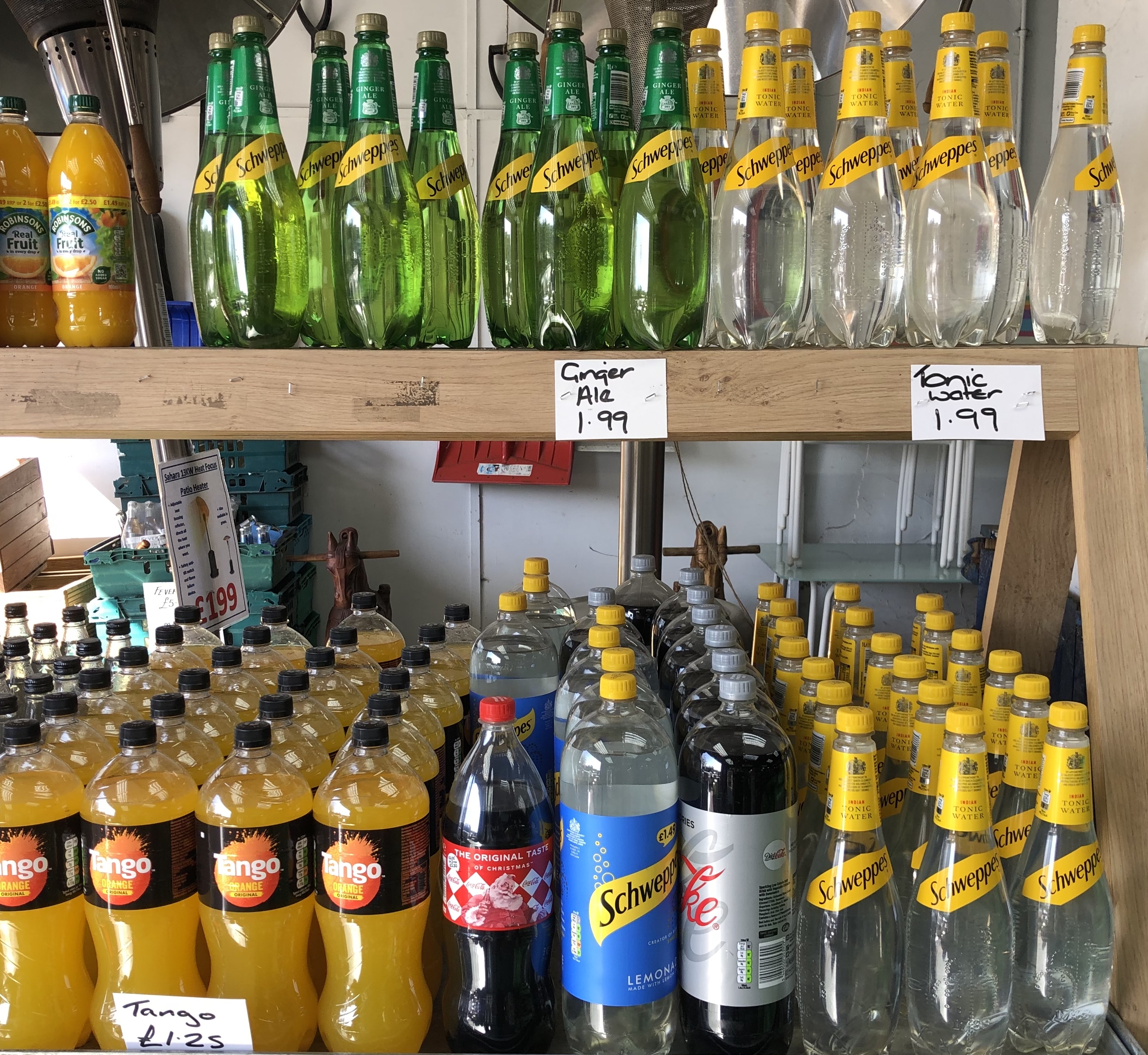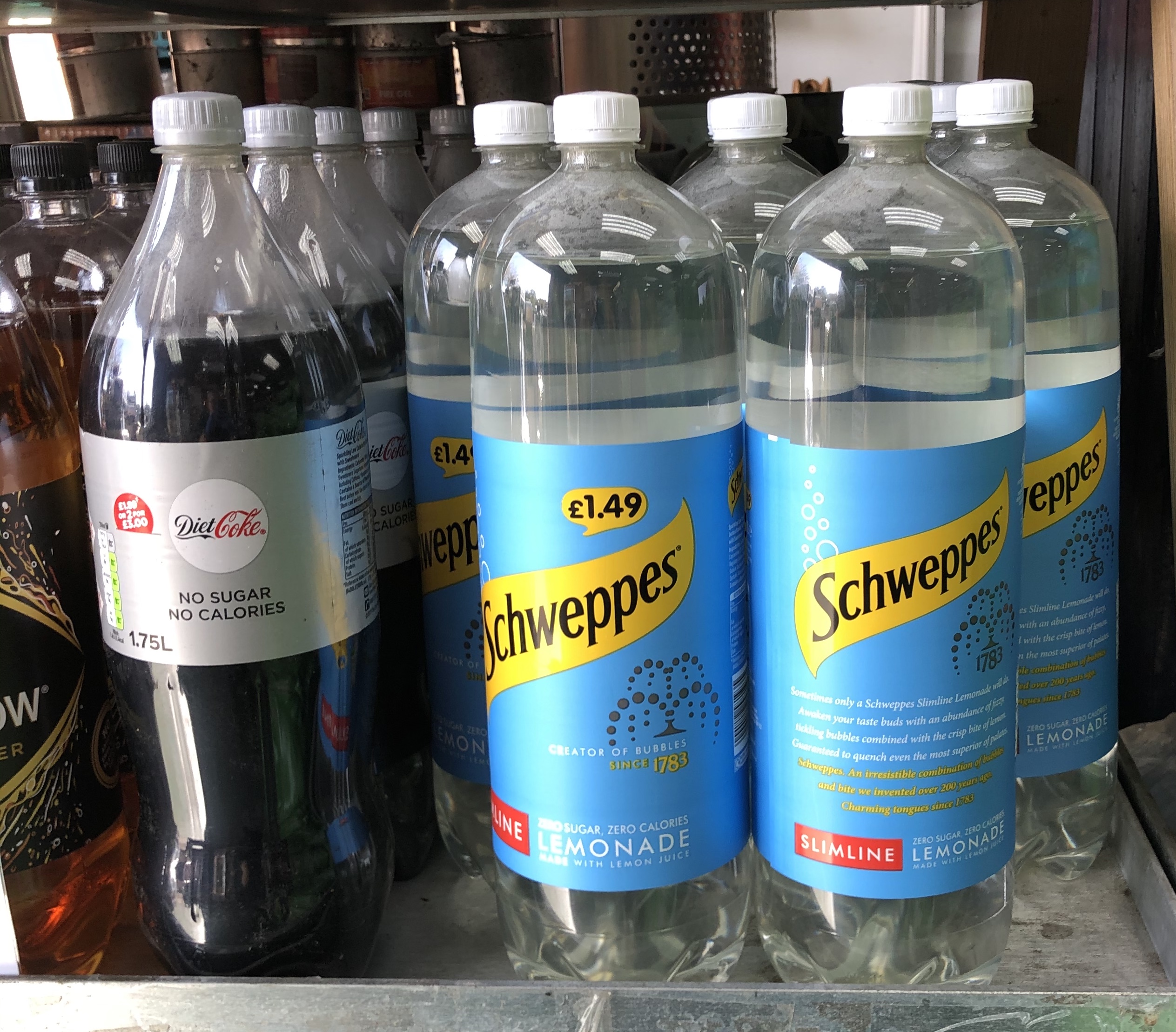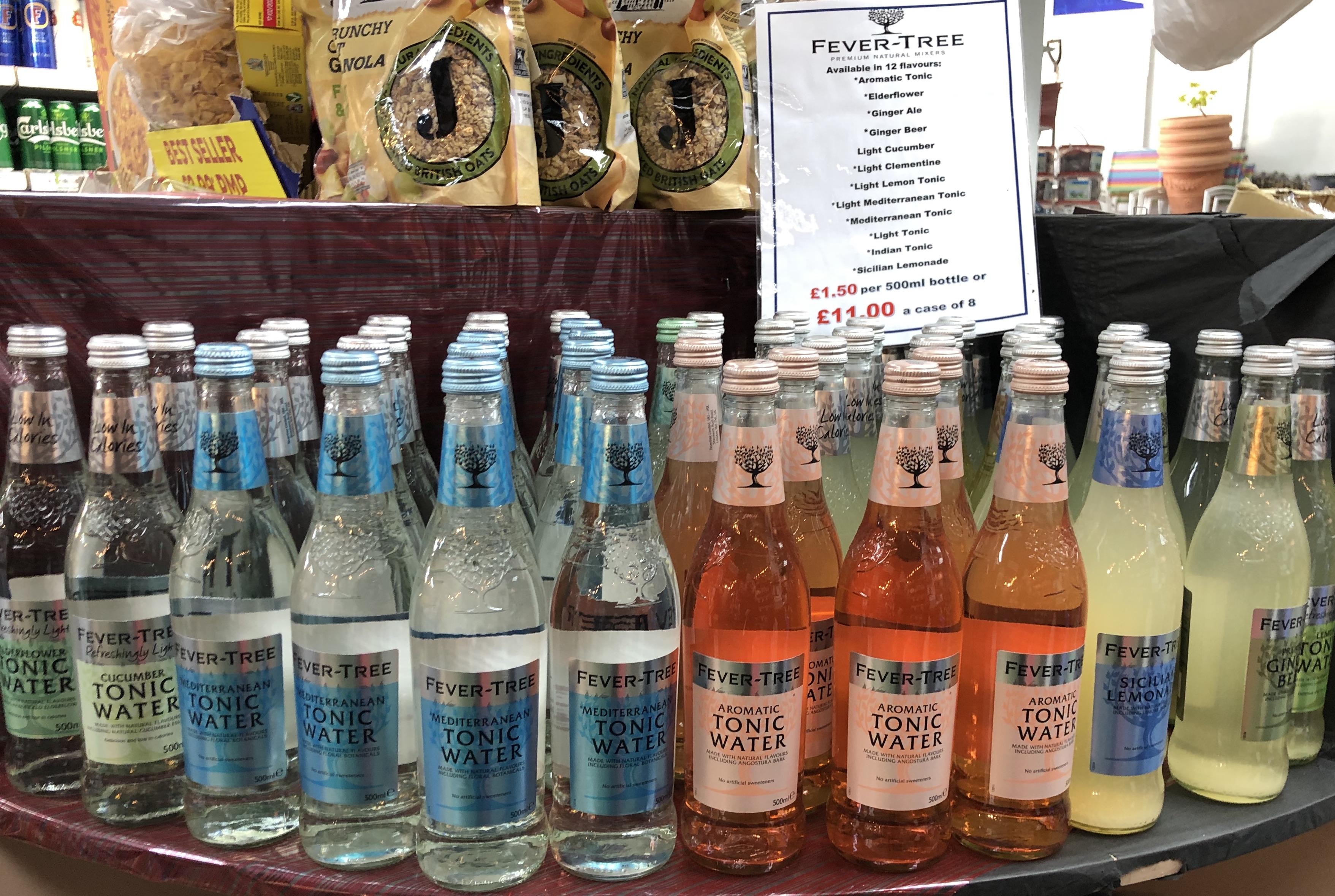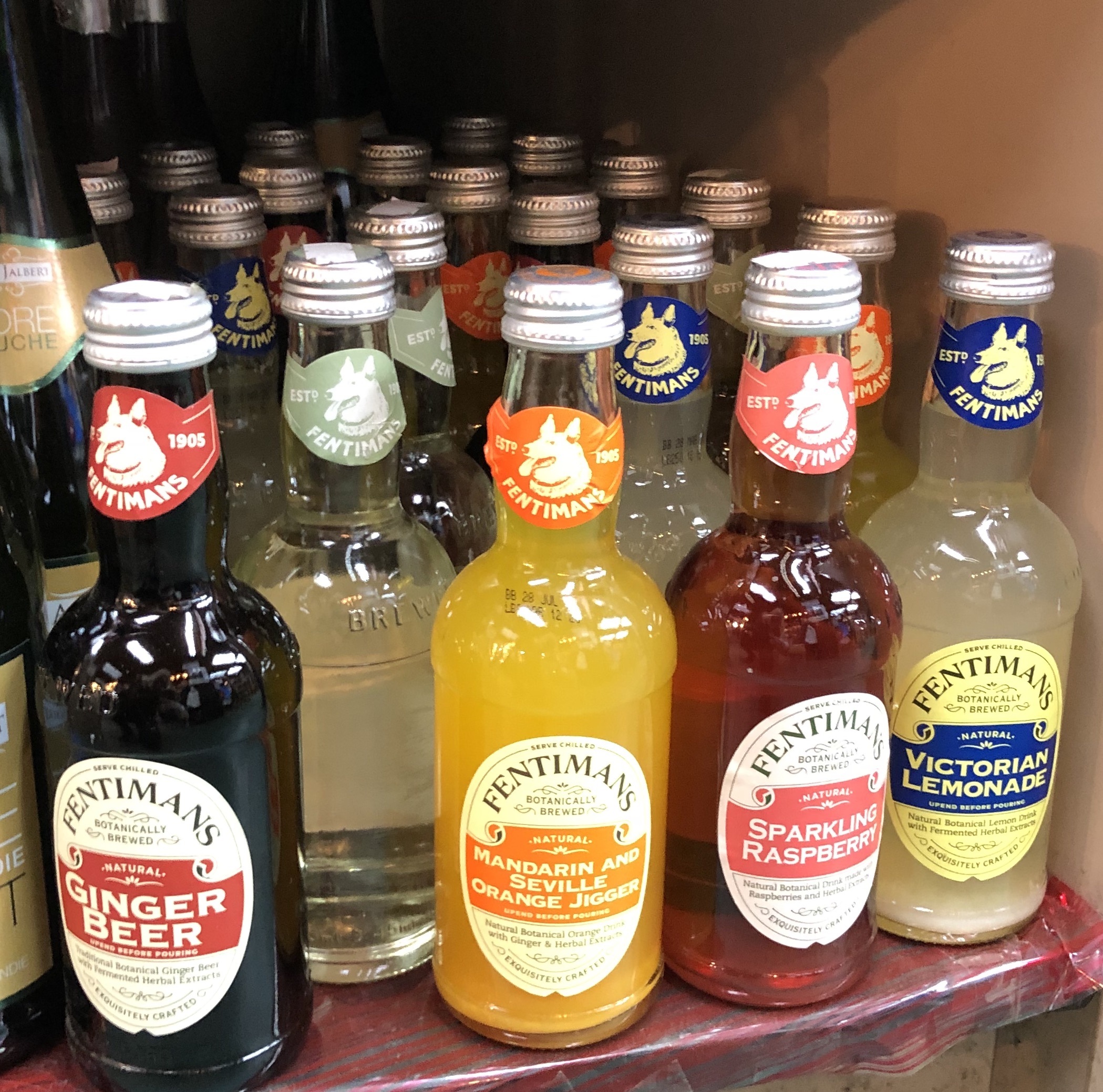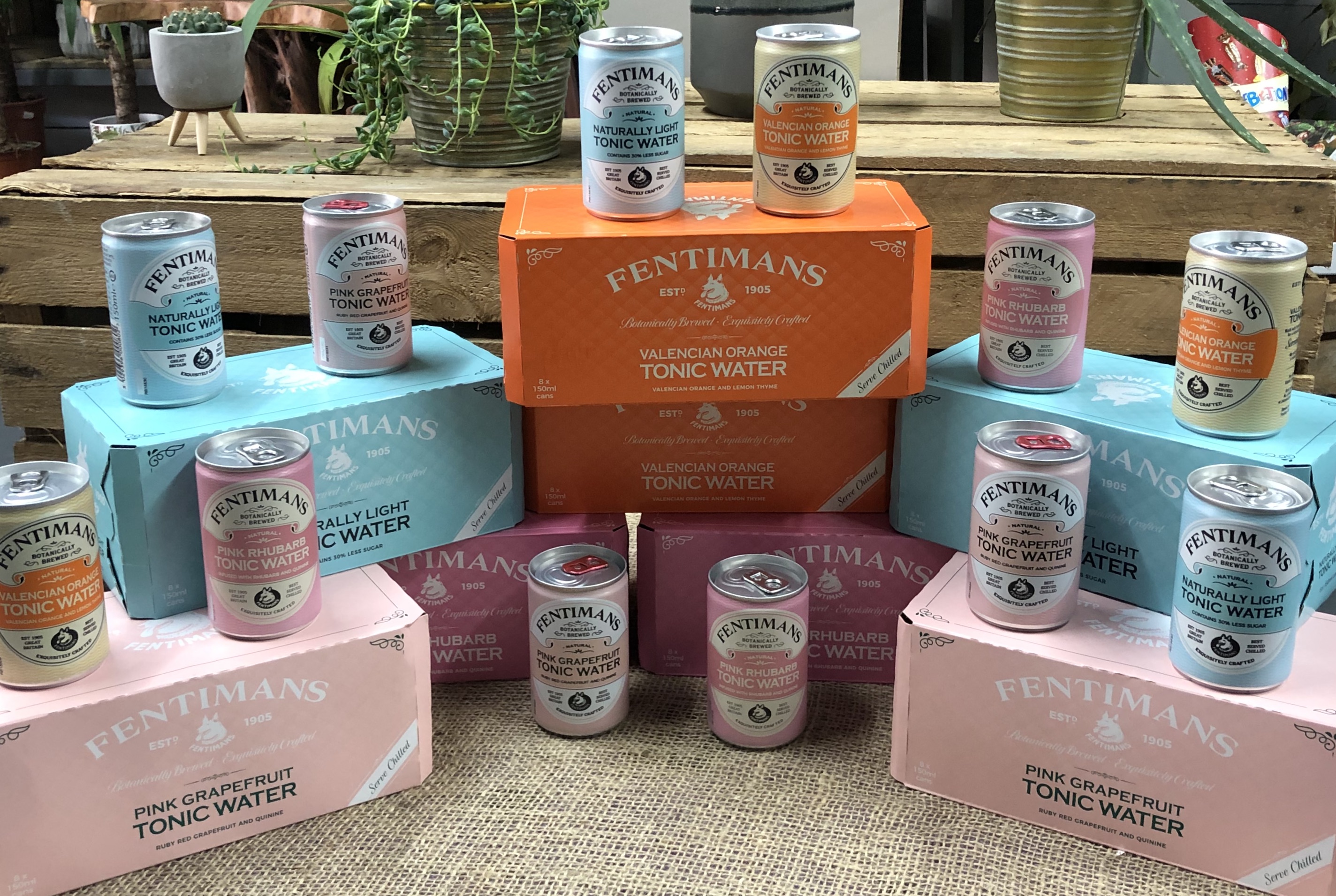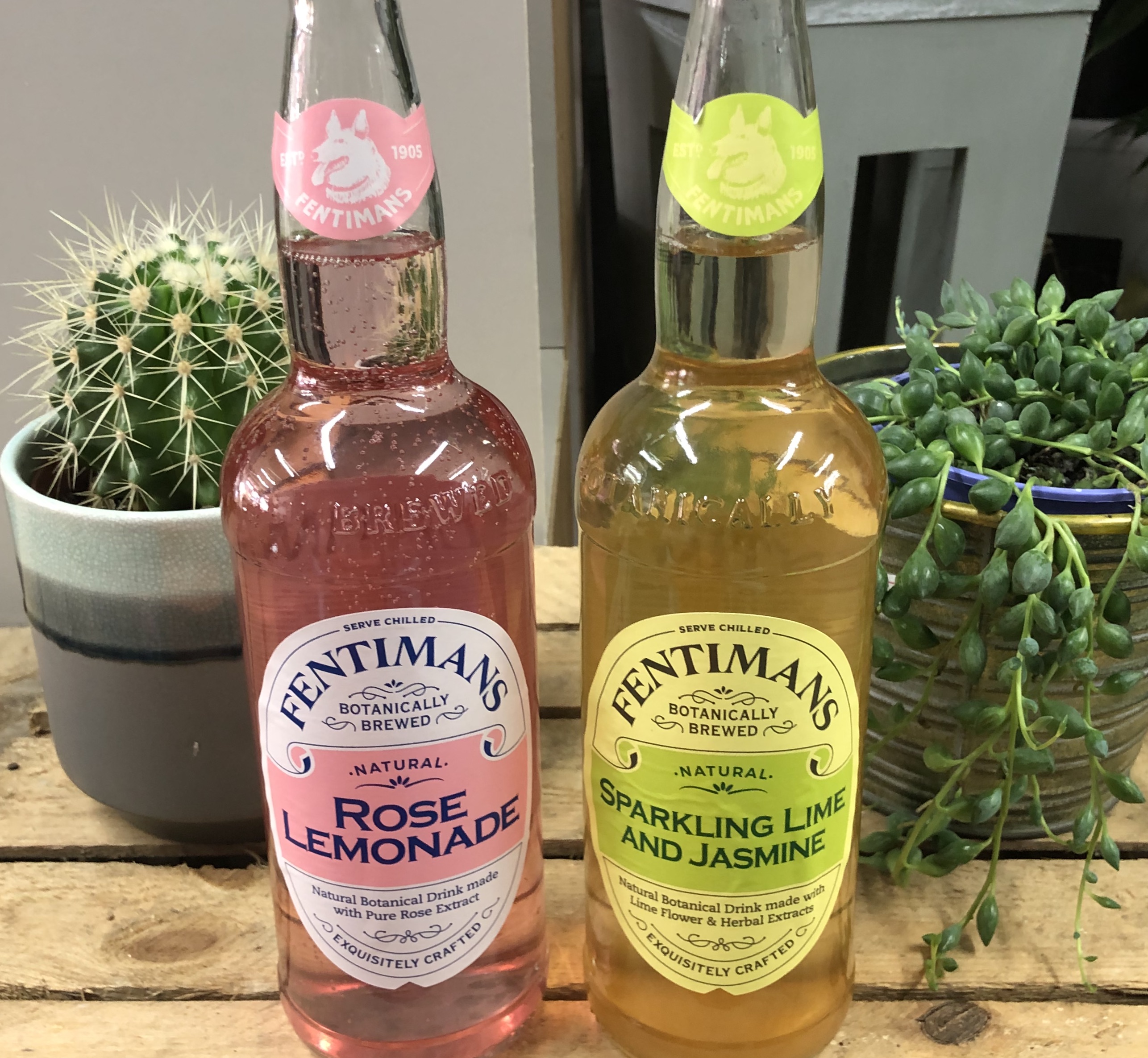 ASSORTED HANDMADE WOODEN ROCKING FIGURES
ASSORTED BOUQUETS OF FLOWERS
(HORSE, MOTORBIKE, TRAIN)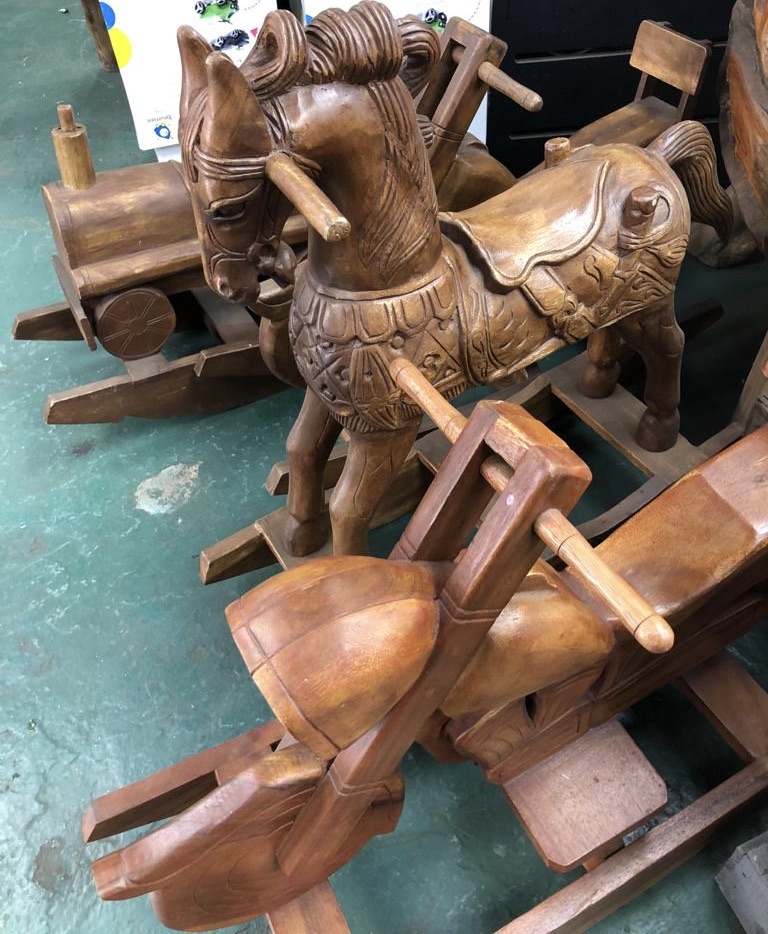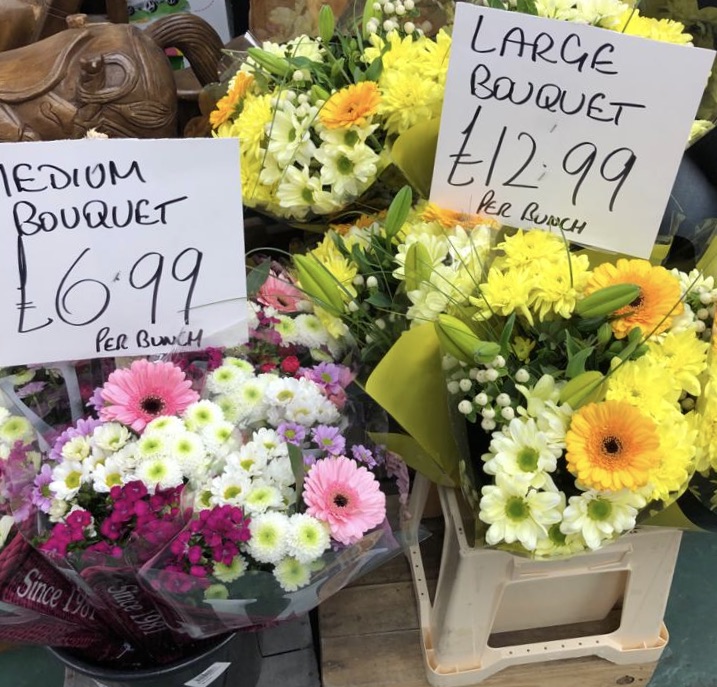 DOG FOOD 15KG SACK (WORKING DOG FOOD - RUFUS OR BREEDERPACK)
CAT FOOD 15KG SACK (BREEDERPACK)
SMALL PACKS OF DOG/CAT FOOD (AS PICTURED)
ASSORTED BIRD FOOD (SUNFLOWER HEARTS, BLACK SUNFLOWER HEARTS, WILD BIRD SEED, BIRD NUTS)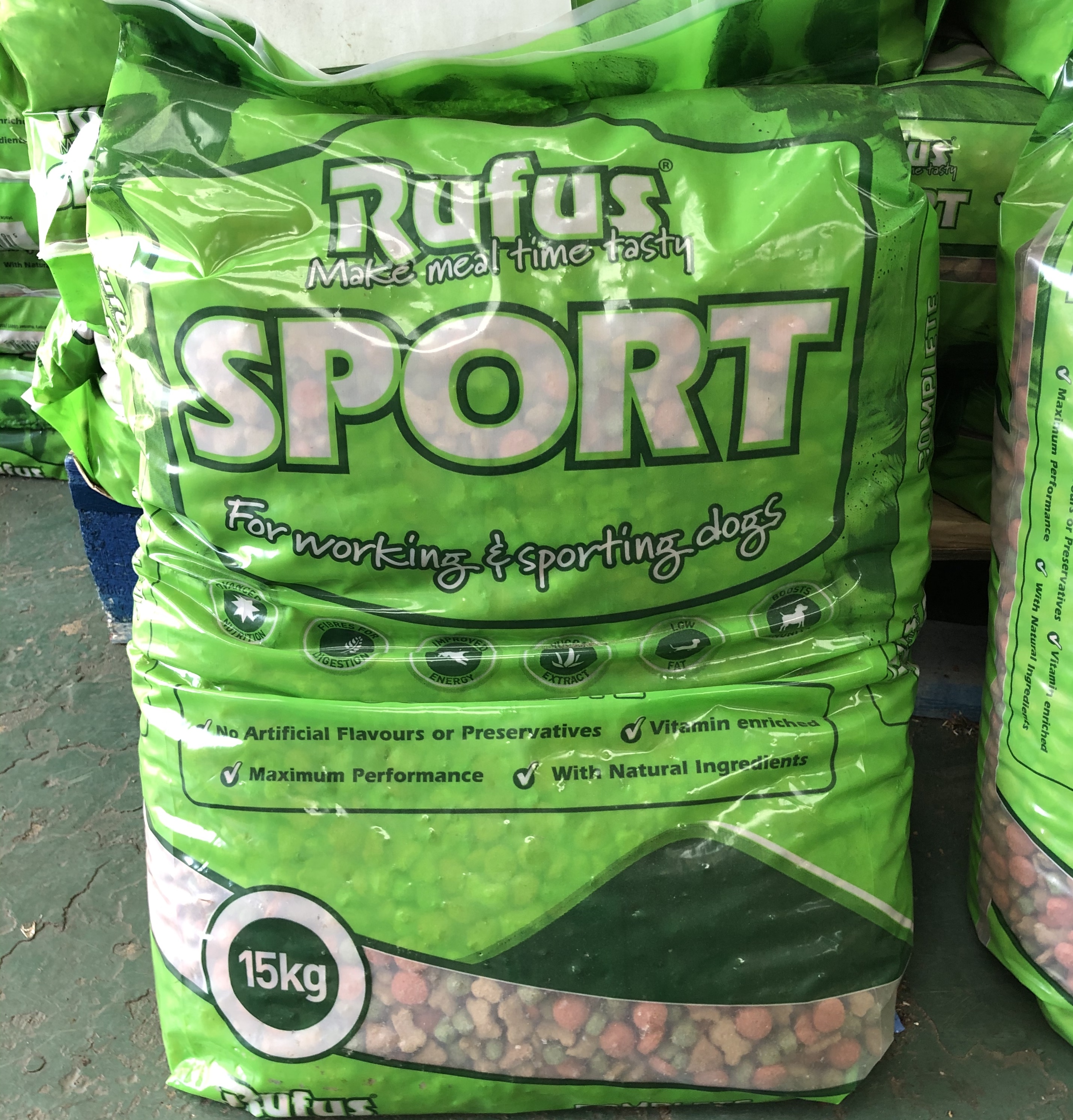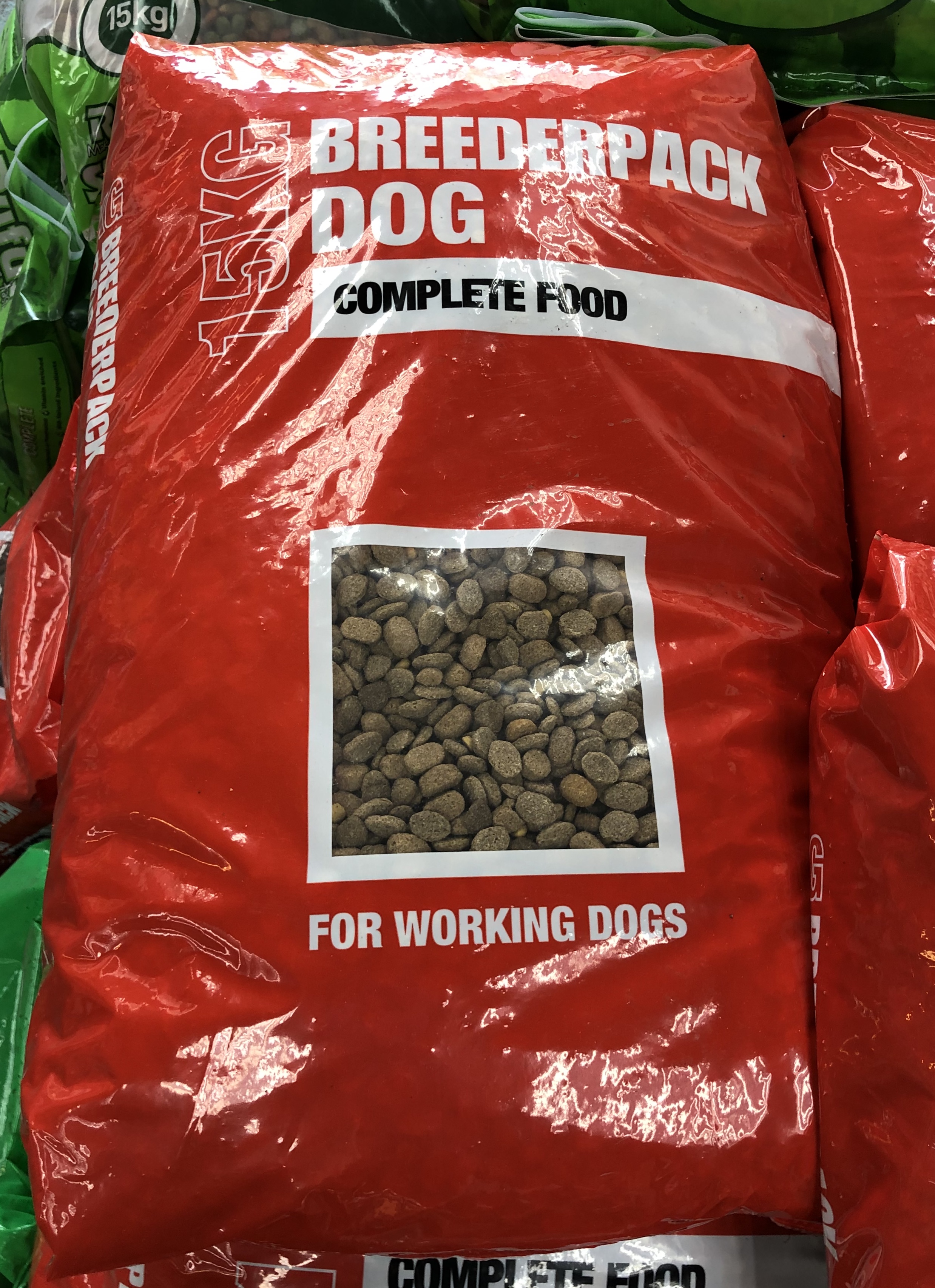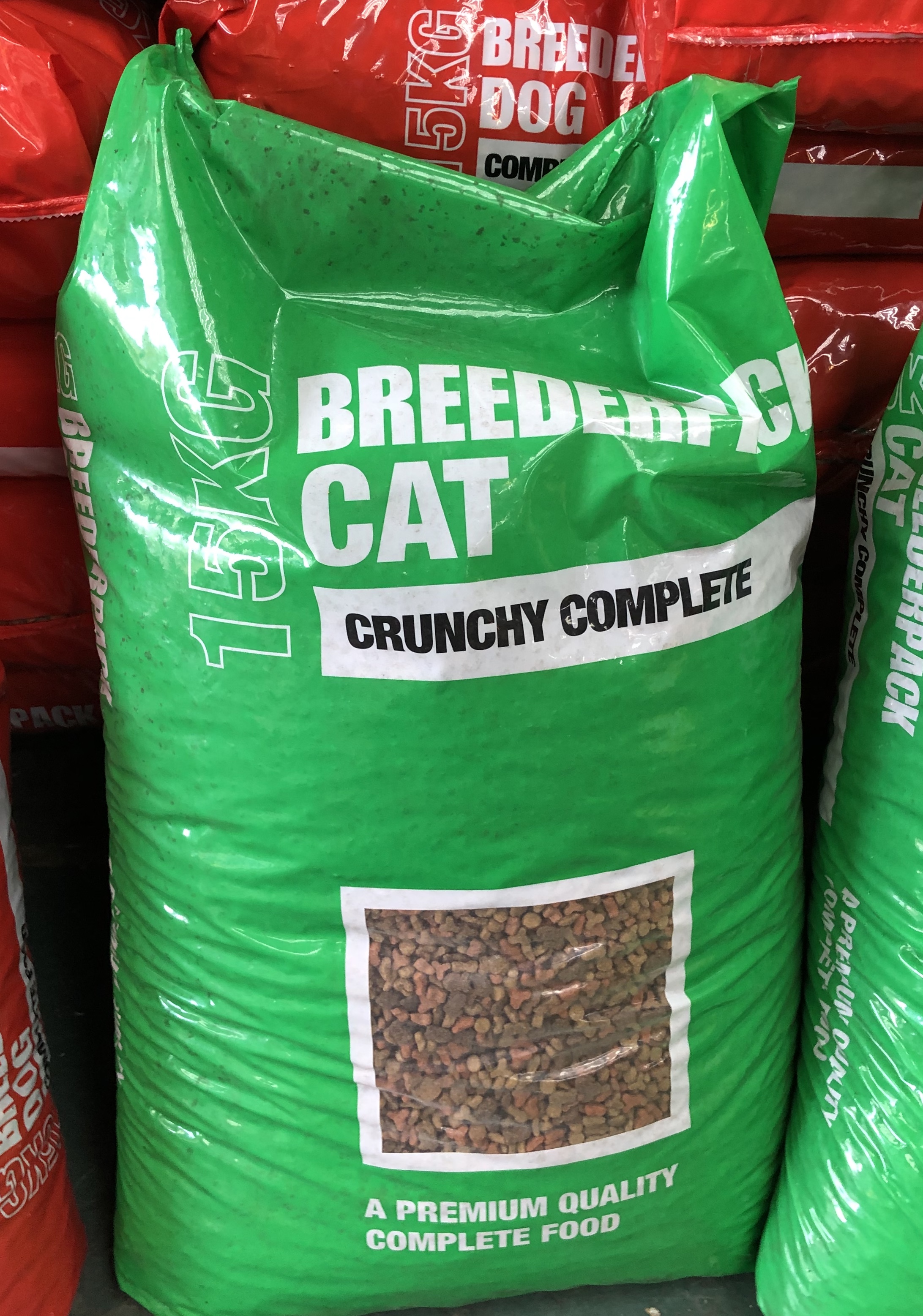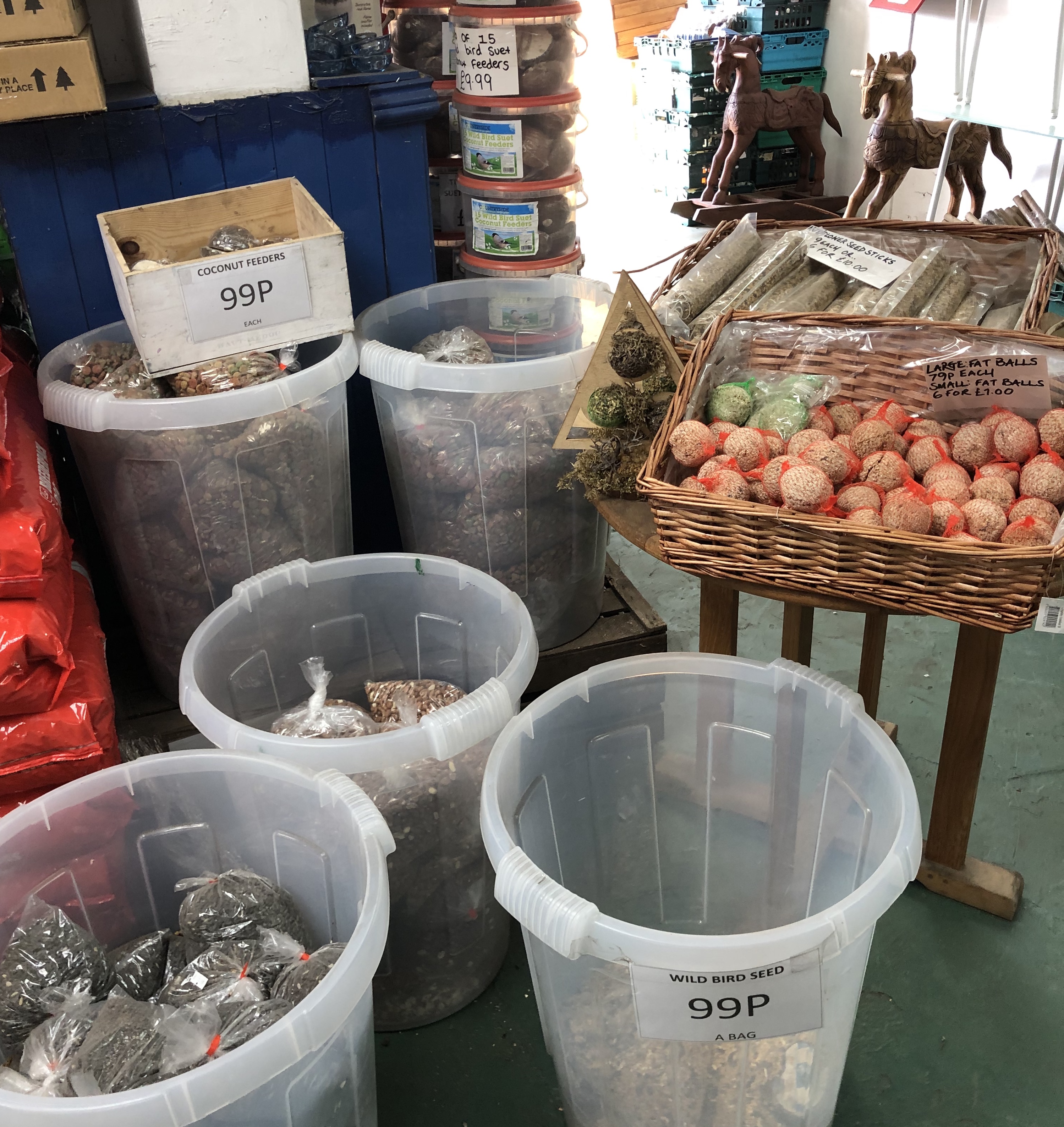 LOGS, COMPOST, PLANTS, COAL/GAS, HEATERS, BARBECUES AND MORE (SEE THE FUEL AND GARDEN CATALOGUE)

ASSORTED WINE, BEER, LAGER, CIDER GIN AND SPIRITS (SEE THE ALE SELLER CATALOGUE)

AS PREVIOUSLY STATED, PRICES ARE SUBJECT TO CHANGE AND AVAILABILITY IS NOT ALWAYS GUARANTEED
THANK YOU FOR YOUR CUSTOM.